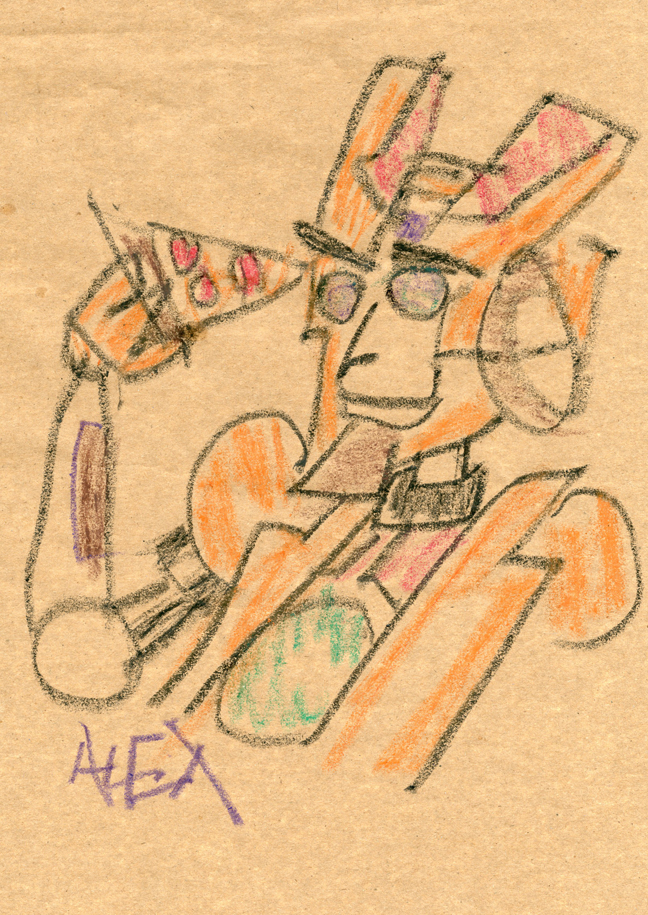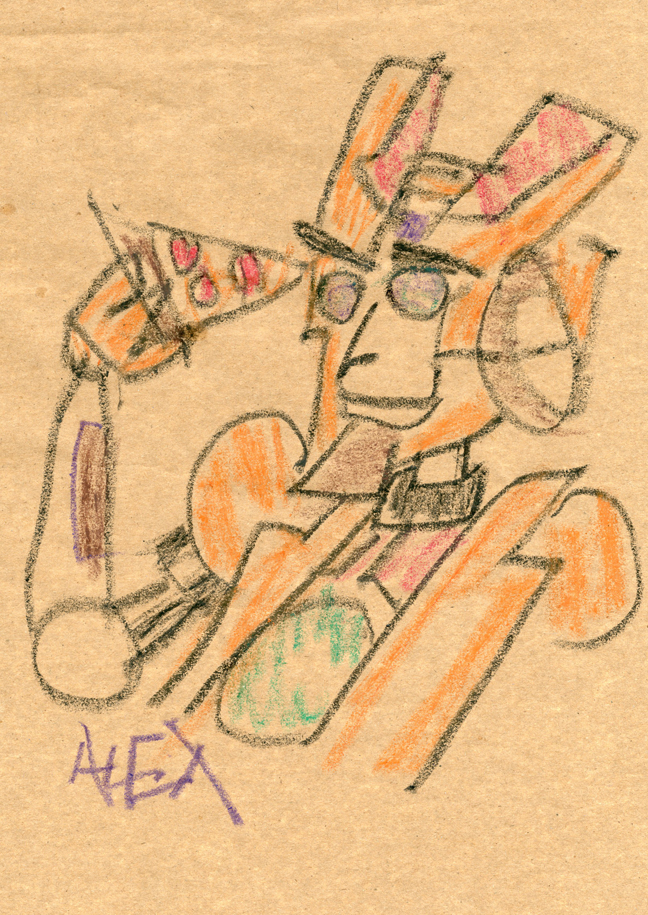 Watch
ok, so i was at Montana's tonight for dinner with my girlfriend when she spotted the container of crayons. she then asked me to draw a pizza party style of sketch like by buddy

Josh does. if you haven't seen his you don't know what your missing, they are great fun.
so i know this isn't like the way Josh does them, but this was my attempt at it
first of all, i was asked to draw Rung, which is great since i love drawing him. i drew it with my left hand which i thought would look even worse then this. i was surprised

i only had a few different coloured crayons at my table so at first go i had coloured in rungs eyes a purple. i asked my girlfriend to hit up other tables to see what other colours i could get, she found me a brown and a green. i really wanted a yellow, but in the end i settled with this.
so yeah, Rung looks like he's feeding his eyebrows the pizza

well back to real work. maybe i'll do this again when i go back to Montana's
enjoy
Transformers©hasbro
MTMTE©IDW Publishing
pizza party created by Josh Perez