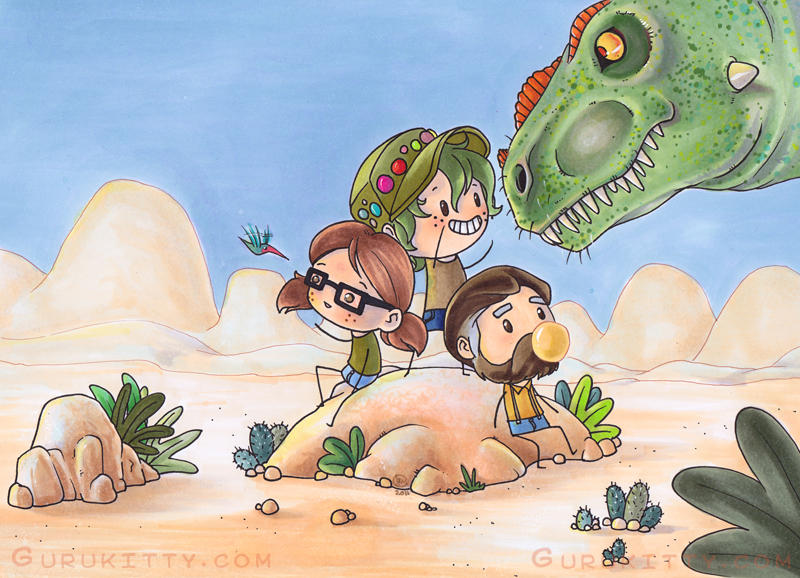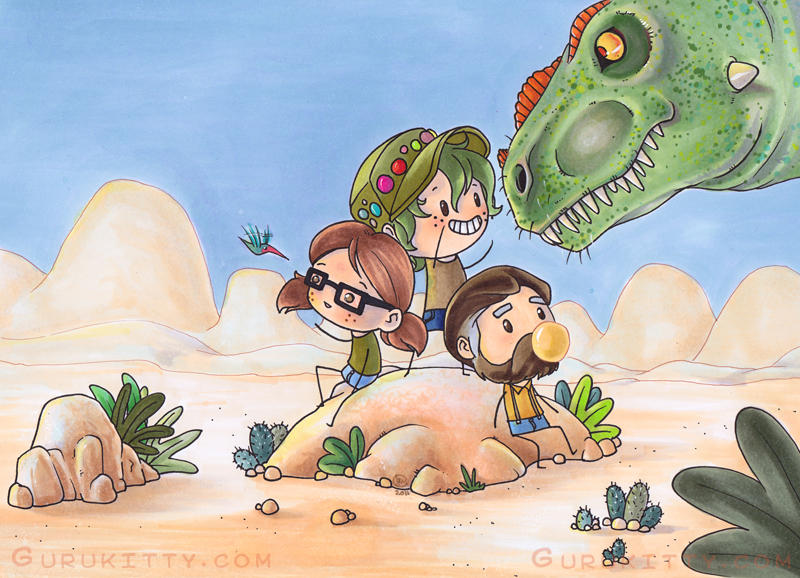 Watch
LIKELY will be the cover of the comic, but I dunno. I didn't exactly draw it in a square format, LOL.
my Aunt actually asked my mum to ask me to draw a portrait of the 3 of us (`
misskittyoooo
~
jayshroom
and I) in the hello albertosaurus style, so i did and along the way thought that it would be a swell comic cover.
so there it is.
[link]

This is adorable! I love how that dude can chew gum while being loomed by a giant dinosaur

Reply

Aww, this is adorable! I love the twiggly arms and legs and you drew some fantastic expressions here

Reply

hehe! thank you

Reply


I love this so much!
This is so beautifully done!
Reply

I LOVE it! Guru´s smile is the best!
Reply

omg i effin love this! i want i want!
Reply

GOSH, I love that little simple hummingbird. I'm always fascinated at how some people have the talent of simplicity c: I also really love how you drew the dinosaur, too <33 You're shading is great!
Reply