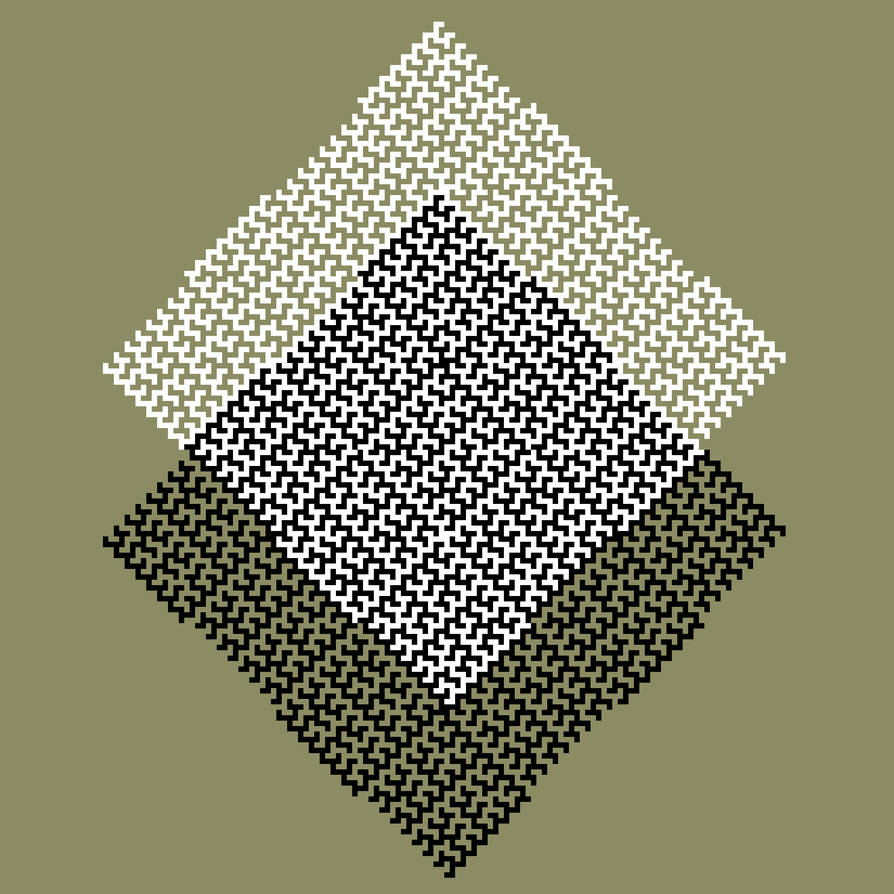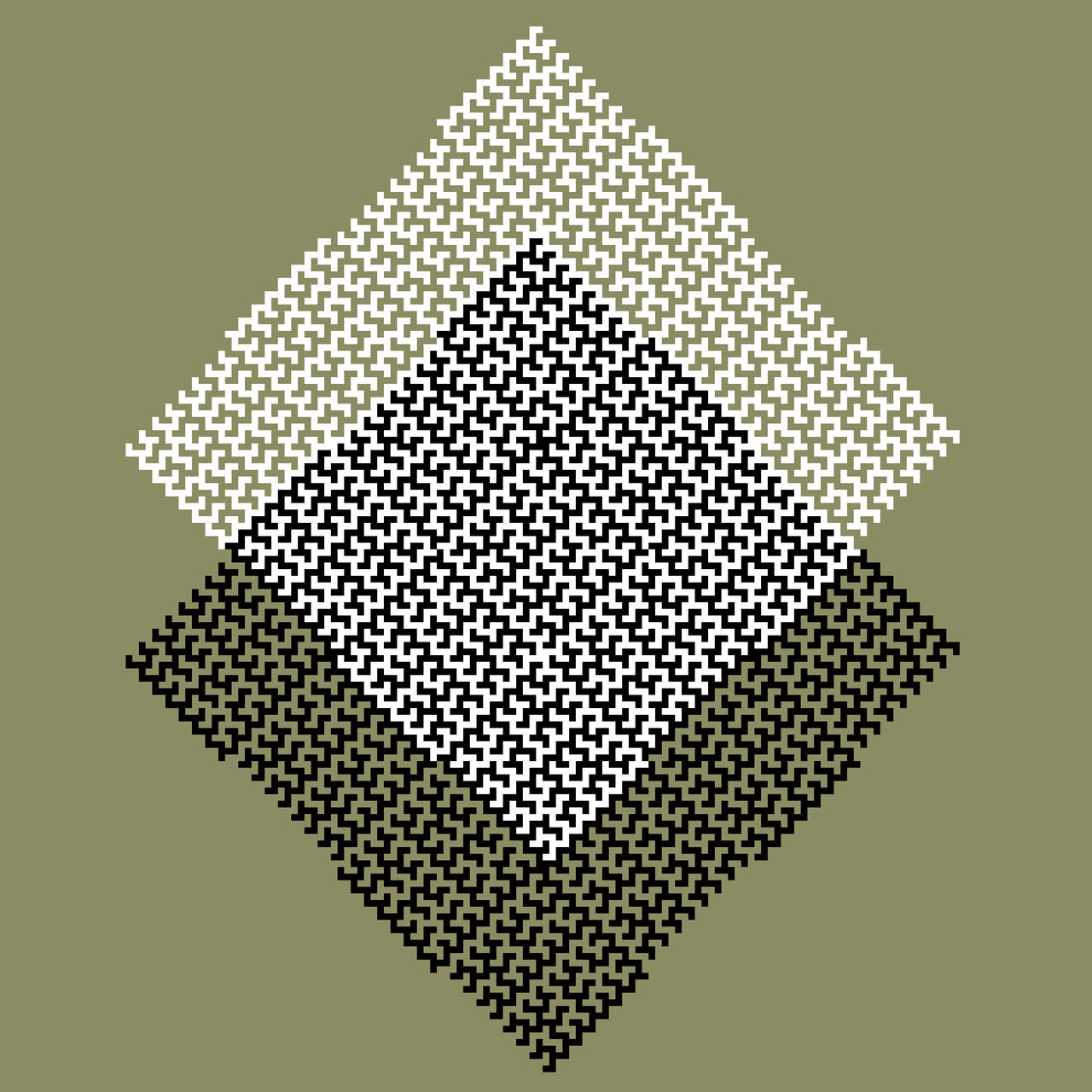 Each white and black contiguous region (there are four of each) is an identical shape, and the shape can tessellate the plane. There's no limit to the thinness of monotilings (at least in two dimensions); their boundaries can be space-filling.

----------------------
This image is dedicated to the Public Domain. There are no restrictions on use. Claiming to be the originator or owner, explicitly or implicitly, is bad karma. A link (if appropriate), a note to markdow30@gmail.com, and credit are appreciated but not required.