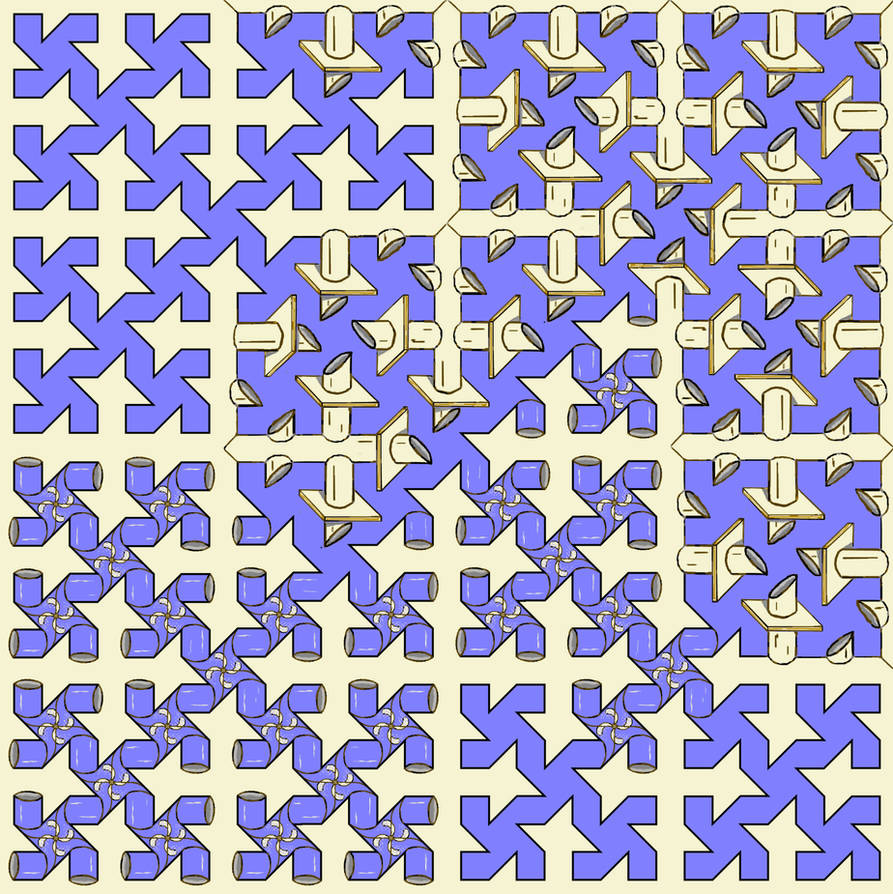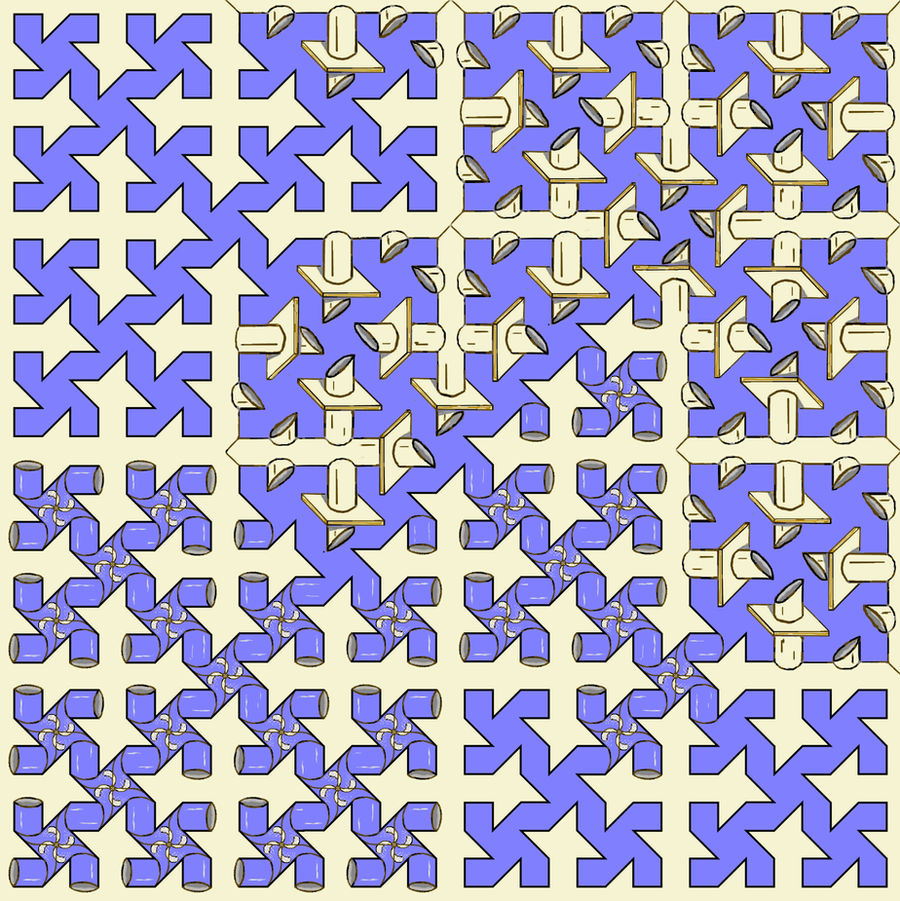 A
Sierpinski curve
divides the square into two parts. Here the two parts are abstracted to distinguish figure and ground.
----------------------
This image is dedicated to the Public Domain. There are no restrictions on use. Claiming to be the originator or owner, explicitly or implicitly, is bad karma. A link (if appropriate), a note to markdow30@gmail.com, and credit are appreciated but not required.

I generally like it, though the flat pastel blue and flat white seem uninteresting color & texture choices. Wouldn't it look better with some sort of grainy textured gradients?
Reply

Yes, it could definitely use some artistic talent in this respect. The "fans" look odd too. I just don't got it, so left it as an abstract exercise, with completely unrealistic colors.
Reply

Just wanted you to know I see and appreciate, even if I have nothing more useful to say.
Reply