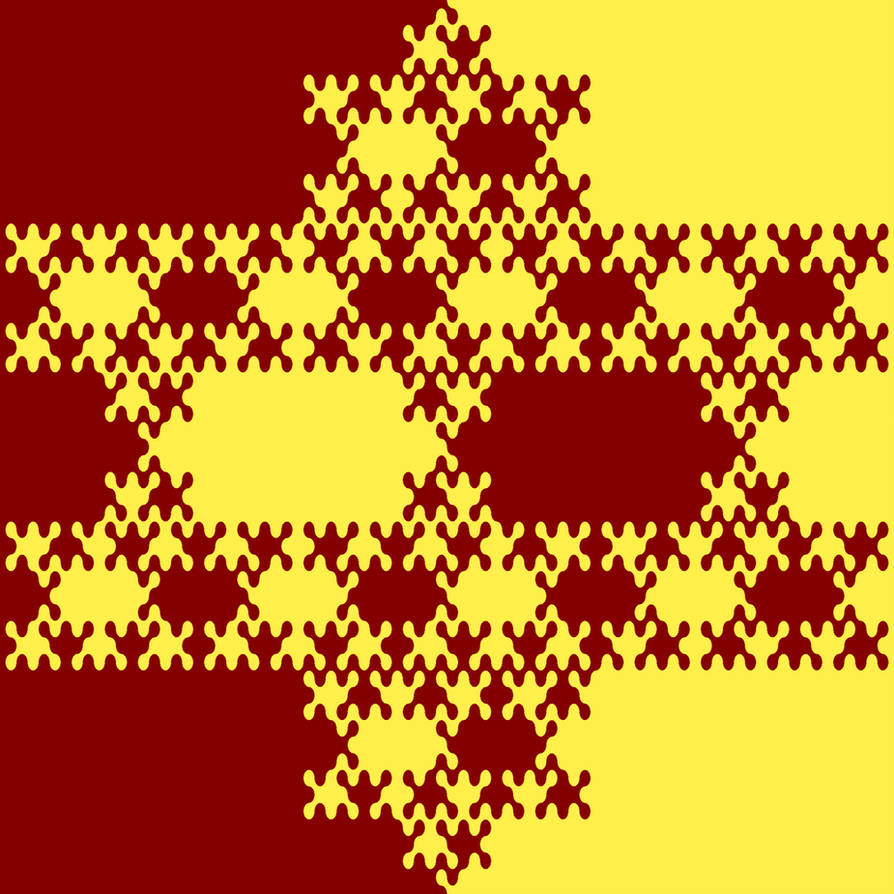 A
3x3 block replacement system
using a single motif. The two colored regions are contiguous and are the same shape after a half rotation, or a mirror reflection across the central vertical.
MATLAB,
L_system_tiling.m
----------------------
This image is dedicated to the Public Domain. There are no restrictions on use. Claiming to be the originator or owner, explicitly or implicitly, is bad karma. A link (if appropriate), a note to dow@uoregon.edu, and credit are appreciated but not required.