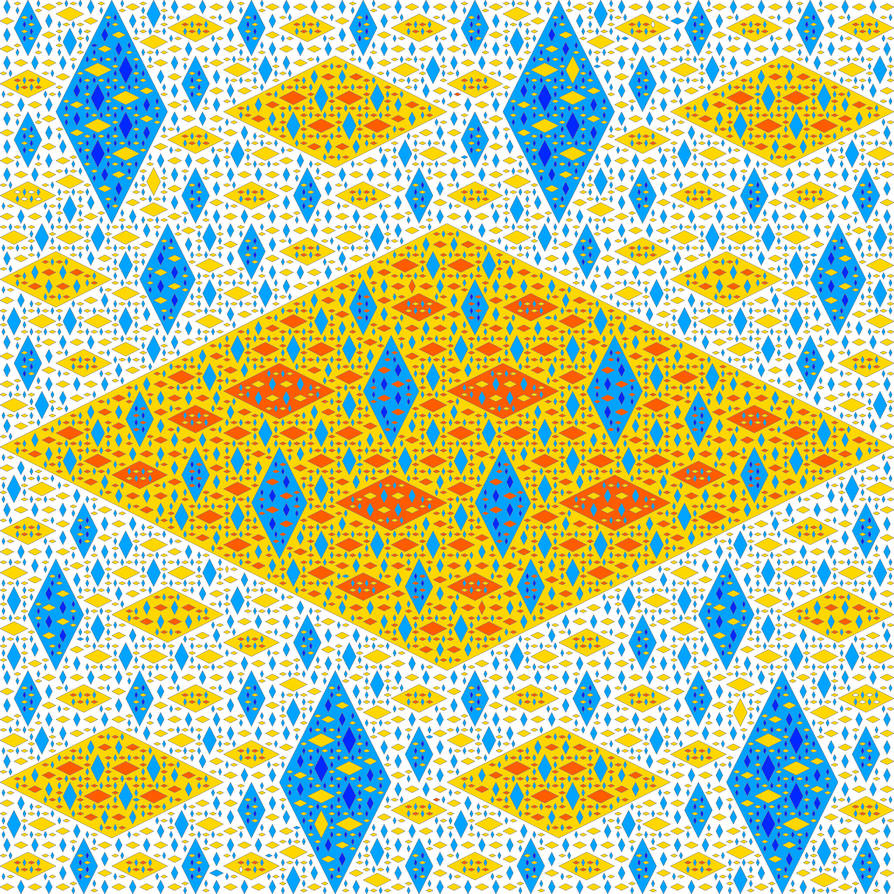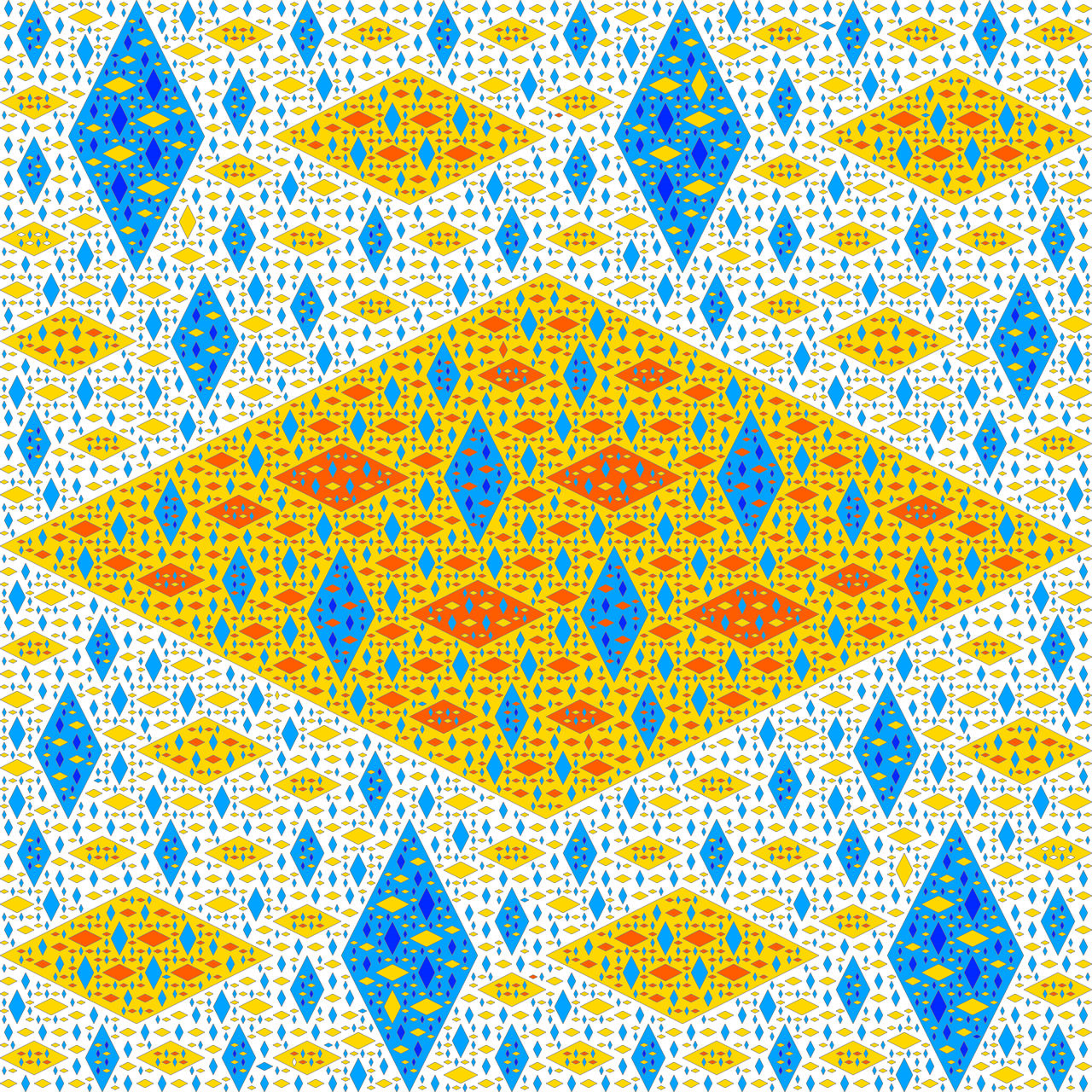 The retrofuture is now. Would look good on a formica table. Or on a
beverage coaster
.
The boundaries are space-filling. Every 16x16 pixel block contains one of three boundary elements, and a 3-symbol 2x2 replacement system results in a more dense self-similar pattern. This is a 5th generation pattern, colored by diamond orientation and
parity
of nesting level.
On a large version (see download), in a special frame of mind, it is possible to imagine the pattern as a 3D projections of three orthogonal planes, with squares of a color all lying on one plane. It's a bit disorienting as there is no proper intersection of the planes and even the orientation of the planes is ambiguous.
L_system_tiling
,
----------------------
This image is dedicated to the Public Domain. There are no restrictions on use. Claiming to be the originator or owner, explicitly or implicitly, is bad karma. A link (if appropriate), a note to markdow30@gmail.com, and credit are appreciated but not required.