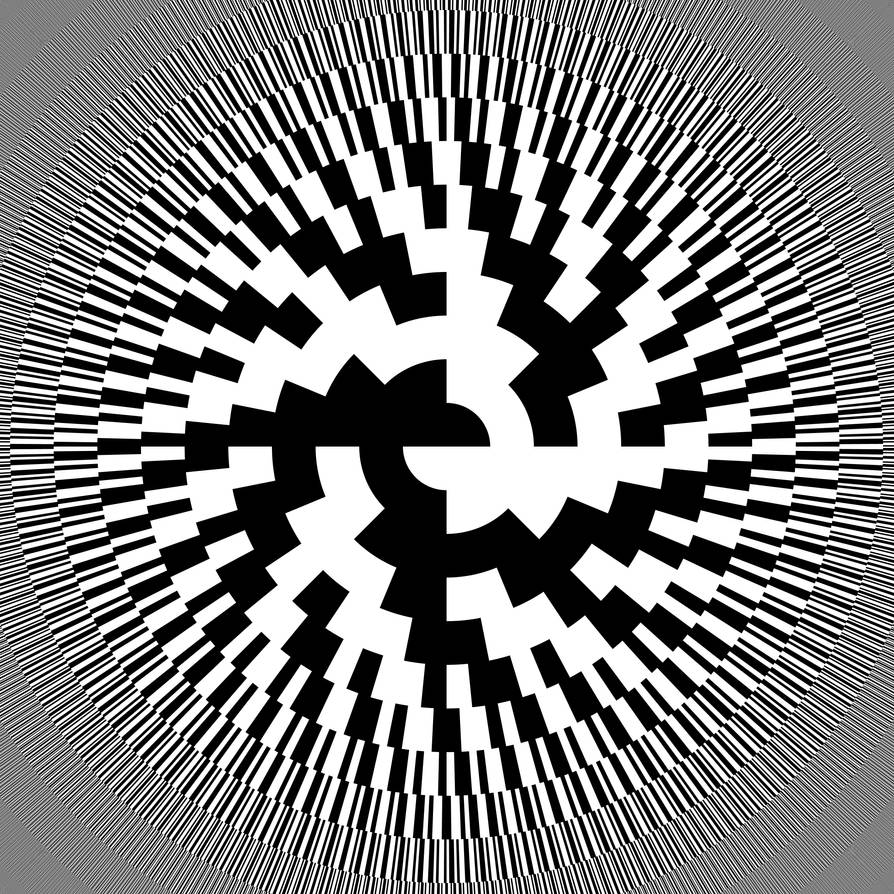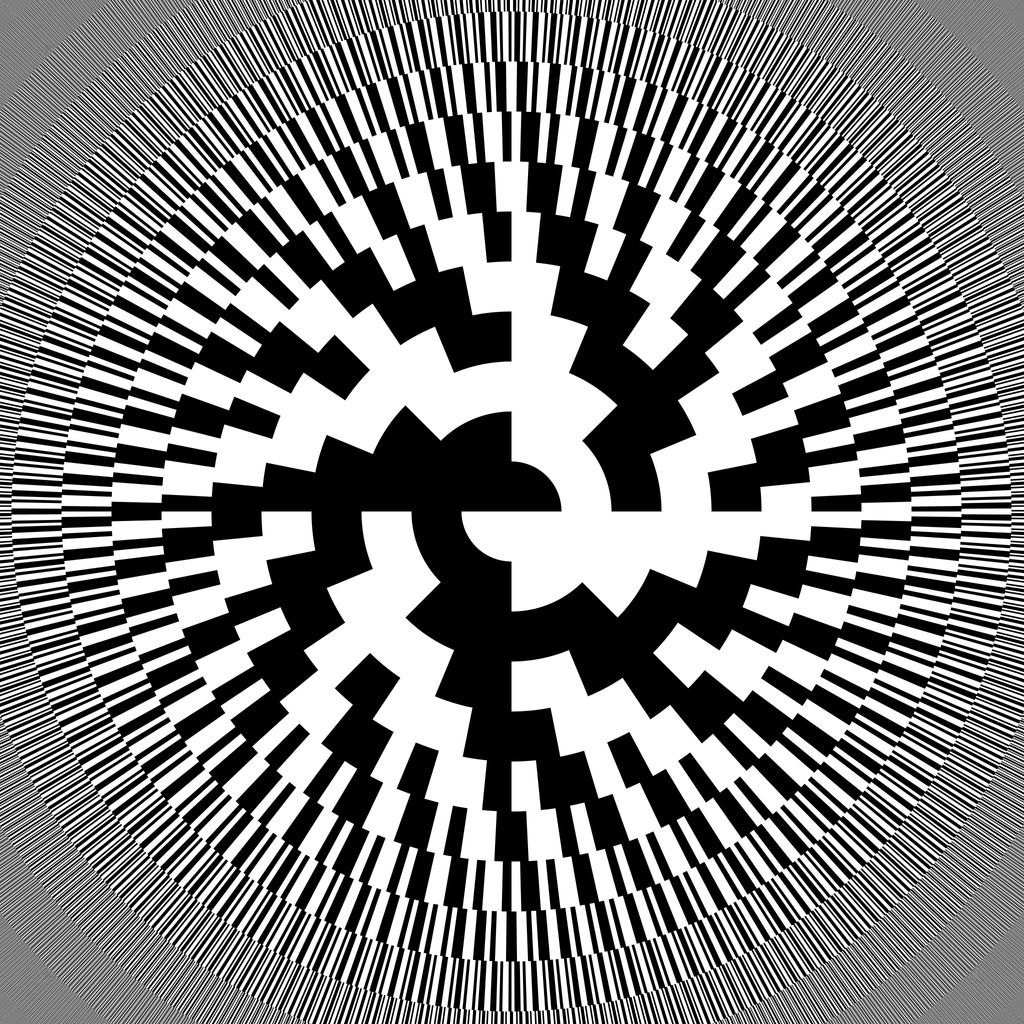 Each sequential generation of the
Thue-Morse sequence
in concentric rings, starting at the horizontal. The first generation is at the center.
The black and white patterns are identical after a half turn about the center. It is a
binary fractal
.
"But mathematics is the sister, as well as the servant, of the arts and is touched by the same madness and genius." Marston Morse
Download
for 2K x 2K version.
----------------------
This image is dedicated to the Public Domain. There are no restrictions on use. Claiming to be the originator or owner, explicitly or implicitly, is bad karma. A link (if appropriate), a note to markdow30@gmail.com, and credit are appreciated but not required.