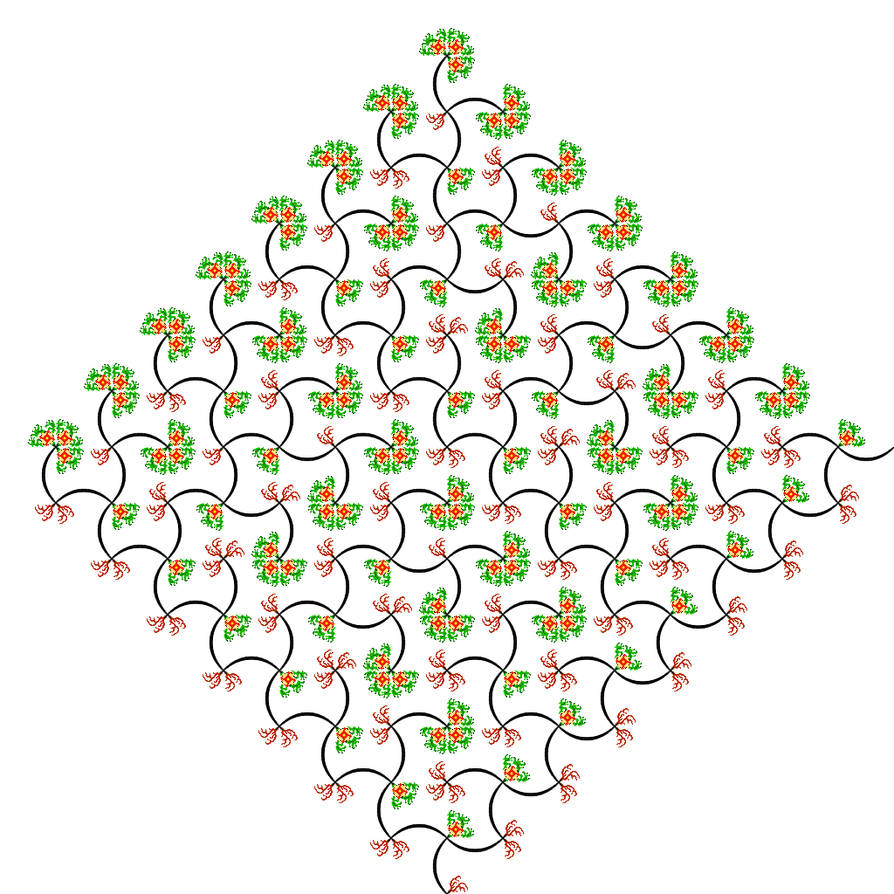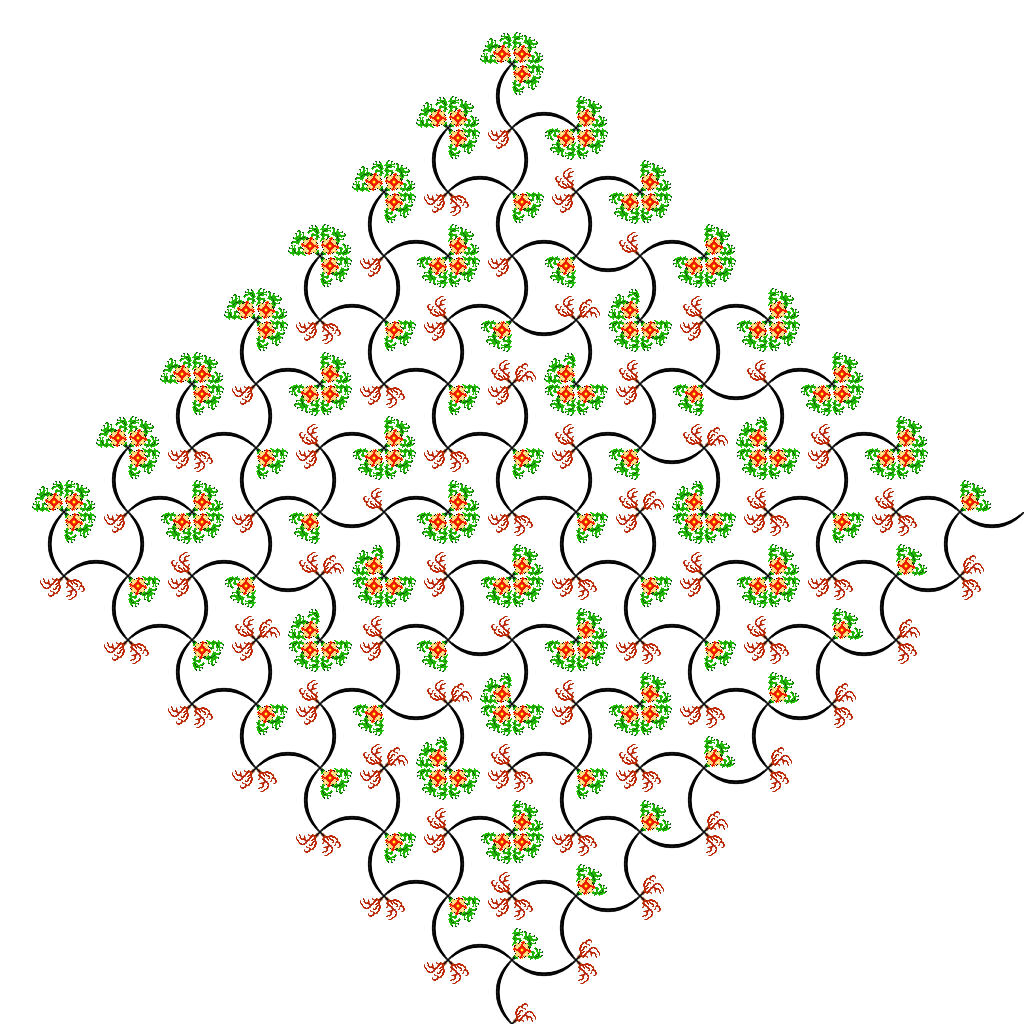 A square tiling with a single motif based on a one symbol L-system.
"
You [] get dramatic advances when you spot that you can leave out part of the problem. Algebra, for instance (and hence the whole of computer programming), derives from the realisation that you can leave out all the messy, intractable numbers. ... The thing we leave out of the model is, essentially, just a lot of dead wood.
"
Douglas Adams
in "
What do we have to lose?
",
Wired UK, Issue 1.01 - May 1995
----------------------
This image is dedicated to the Public Domain. There are no restrictions on use. Claiming to be the originator or owner, explicitly or implicitly, is bad karma. A link (if appropriate), a note to markdow30@gmail.com, and credit are appreciated but not required.