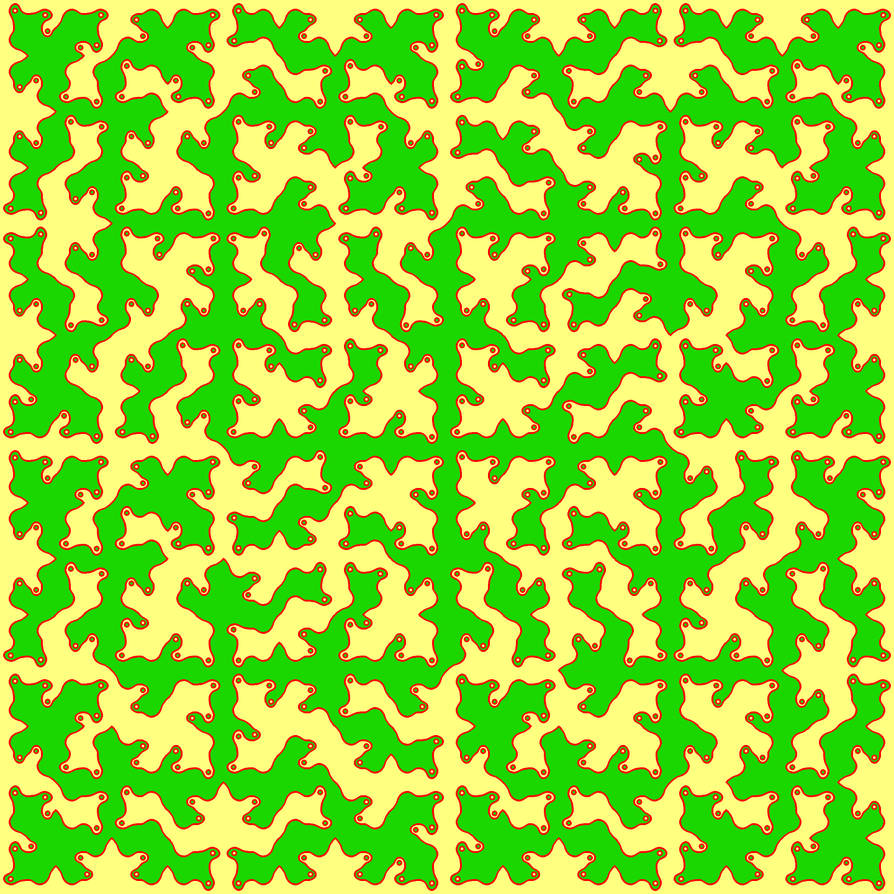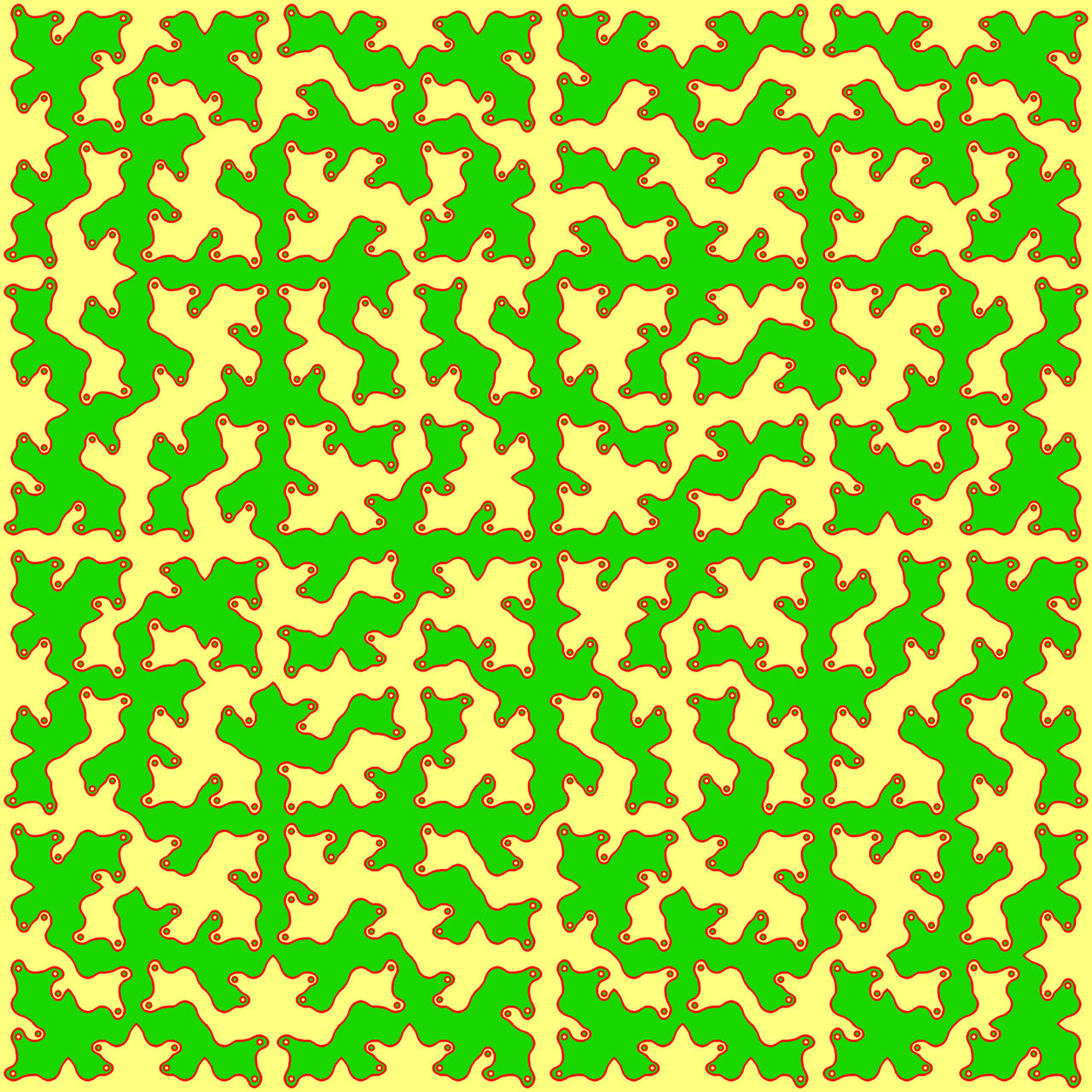 The primary boundary is based on a space-filling curve -- a 3-symbol 2x2 block replacement system.
----------------------
This image is dedicated to the Public Domain. There are no restrictions on use. Claiming to be the originator or owner, explicitly or implicitly, is bad karma. A link (if appropriate), a note to markdow30@gmail.com, and credit are appreciated but not required.

You sure do like block replacement systems. Looks like the interior's not quite congruent to the exterior - that would have been a nice extra touch. Still cool though. I like the colour scheme.
Reply

Yes, I'd go as far as saying that I have a block replacement system problem. Is there a Recursion Anonymous three step program? I guess it wouldn't be three steps, just one endless step.

I've only found one of these continuous curves that divides a torus into congruent parts, and I wonder if there are others. Some of their beauty is that parts must be congruent.
Reply

Have you tried allowing the curve to cross over between the top and bottom, or left and right, edges? Otherwise you're restricting yourself a bit when it comes to tiling the torus.
Reply

Yes, and the only restriction is that the crossing points connect on the torus. But there are only so many such curves described by a short rule system (I don't know how many), and most either don't meet this criterion, or just aren't symmetric in this sense.
The Hilbert curve can divide a torus, but into two different parts. I think there are combinations of Hilbert curves(e.g. four linked curves in a 2x2 array) that do the trick, but it's a bit of a cheat to have repeated curves. I'll look for another fully non-periodic division.
This is the one example I've found
.
Reply

That's quite cool, although I find the long connected diagonals aesthetically unappealing. It would be nice if you could find something a bit more "organic-looking", if you'll forgive the vaguely-defined term.
Reply

...and it looks good as well. Reminds me of a wooden, "find your way to the centre of the maze" boardgame.
Reply