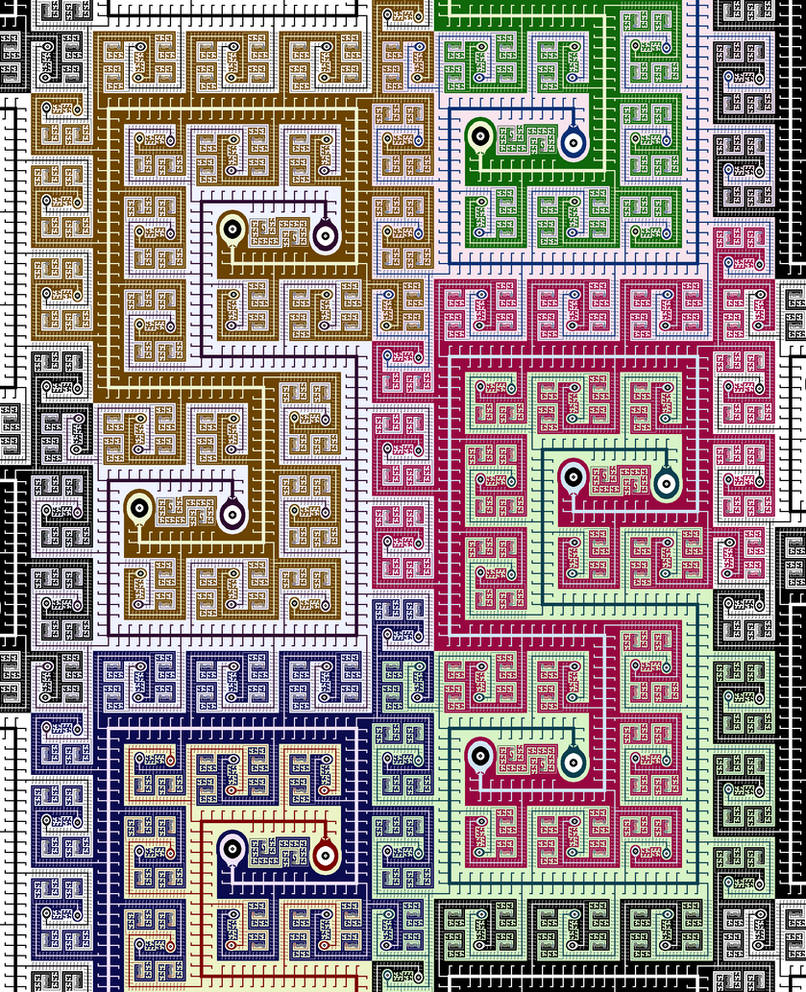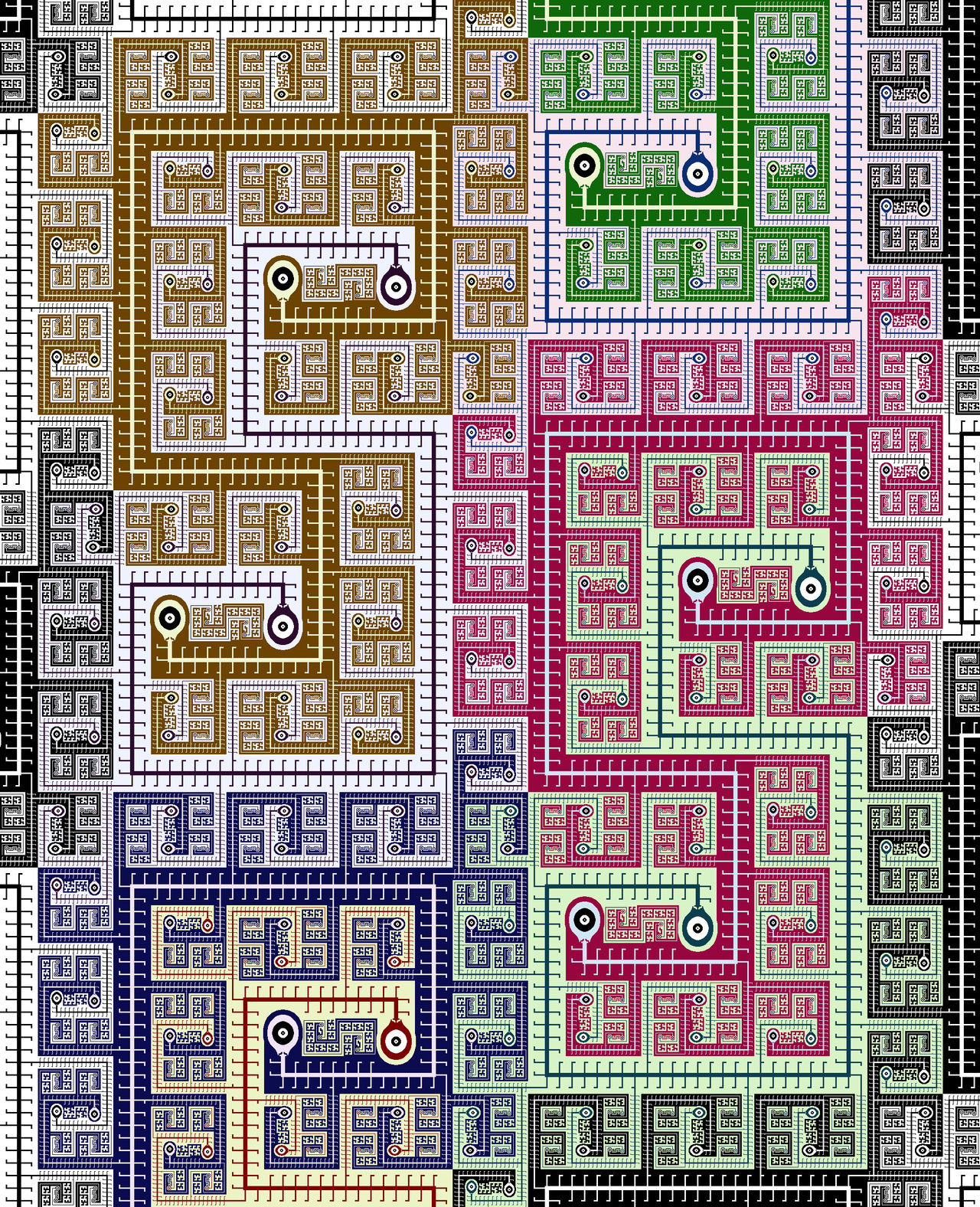 (SEM micrograph, false color)
Peano fungi are slime molds, cultivars of
Physarum polycephalum
. They can be genetically engineered to grow in space-filling patterns on
III-V semiconductors
for use as a lithographic mask. Each colony expresses a unique protein that is integrated into cell walls, which are then baked onto the
indium gallium nitride
(InGaN) substrate. Monolayer
graphene
is overlaid and selectively washed to form conductive paths. What appear to be through-hole solder pads are micro-machine registration points for surface mount components.
The pattern is a similarity tiling based on an anti-symmetric variation of an unusual space-filling curve, tiled periodically; see
basis pattern
of its construction.
This cultivar was used as an artificial environment for testing robotic camouflage:
"Camouflage and Display for Soft Machines"
Stephen A. Morin, Robert F. Shepherd, Sen Wai Kwok, Adam A. Stokes, Alex Nemiroski, George M. Whitesides
Science 17 August 2012: Vol. 337 no. 6096 pp. 828-832
(See figure 2, and Supplementary figure S3.)
Also see:
www.sciencedaily.com/releases/…
"Computing with slime: Logical circuits built using living slime molds",
(Physarum polycephalum, March 27, 2014)
Download
for 2100 x 2600 px. version.
----------------------
This image is dedicated to the Public Domain. There are no restrictions on use. Claiming to be the originator or owner, explicitly or implicitly, is bad karma. A link (if appropriate), a note to markdow30@gmail.com, and credit are appreciated but not required.
Daily Deviation
Given 2010-01-25
To quote a friend, "Oh, that is pretty dang cool!" Boy howdy, do I agree!
Peano fungus
by ~
markdow
demonstrates that sometimes the math behind a fractal is just as artistic as the colors,textures, and composition. I feel that all of this has hit the nail on the head. Great work from an enlightening and informative gallery. (
Featured by Platinus
)