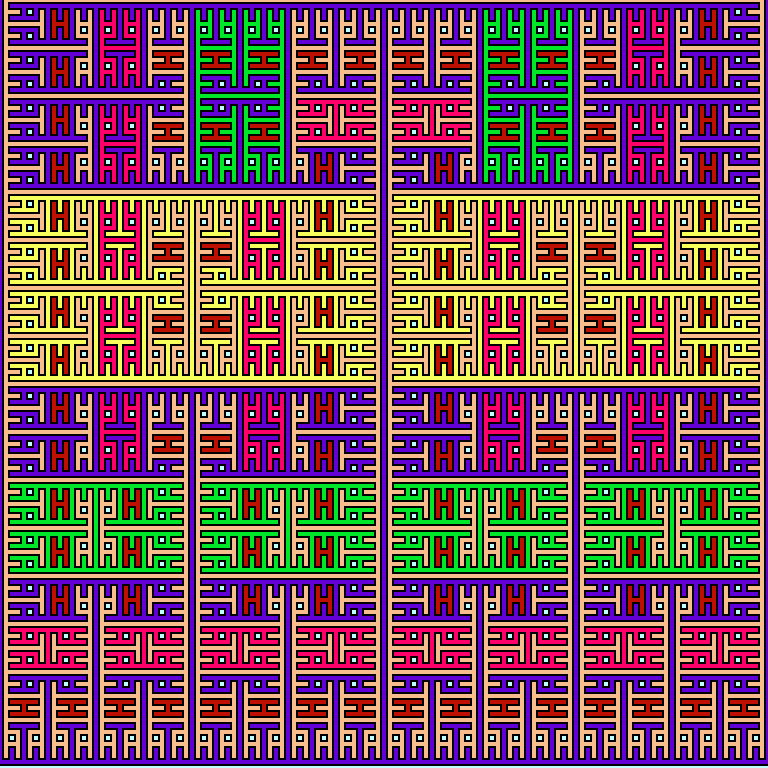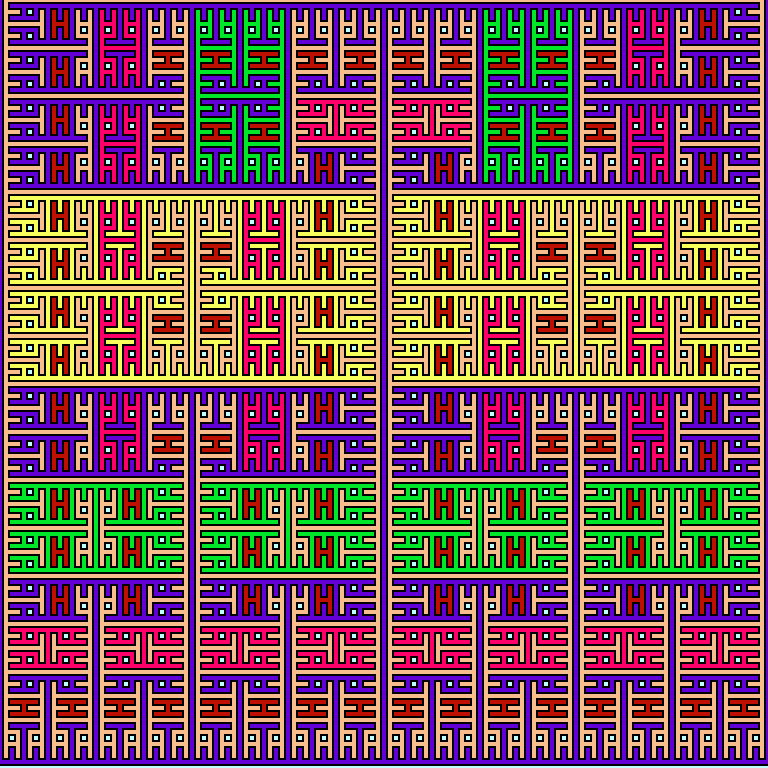 The longest boundary is a relative of a
Hilbert curve
, but it doesn't reach everywhere within some rectangular regions. Those regions are filled by similar copies of the same curve. Like the Hilbert curve, it is the fixed point of a 2-symbol 2x2 block replacement system.
----------------------
This image is dedicated to the Public Domain. There are no restrictions on use. Claiming to be the originator or owner, explicitly or implicitly, is bad karma. A link (if appropriate), a note to markdow30@gmail.com, and credit are appreciated but not required.