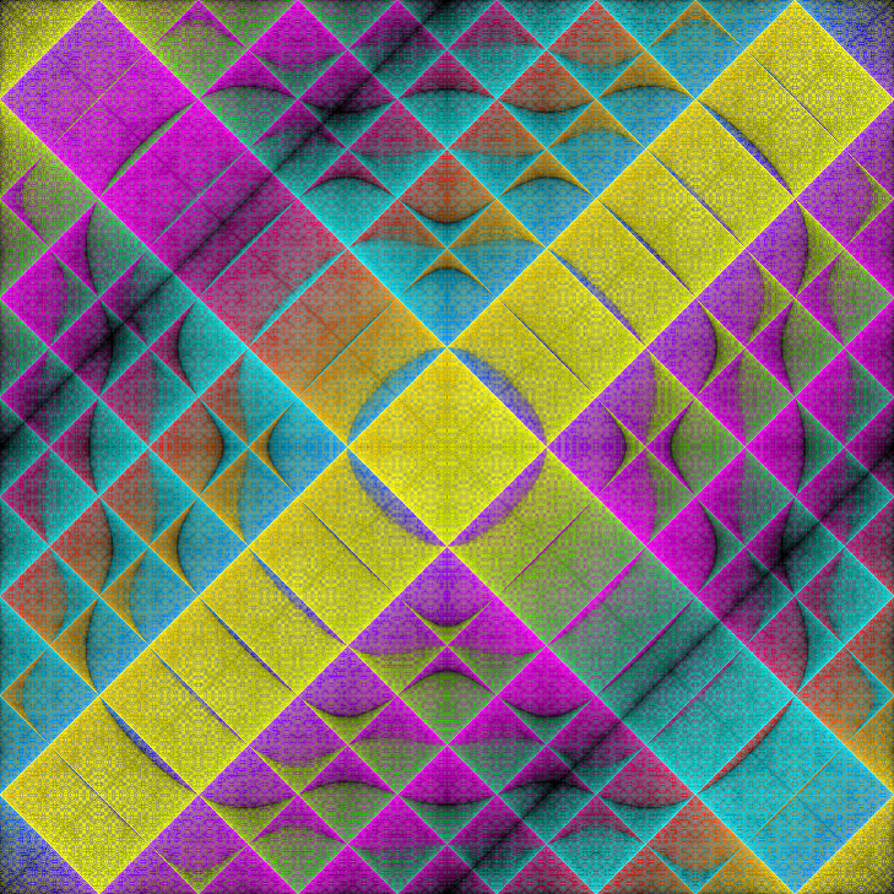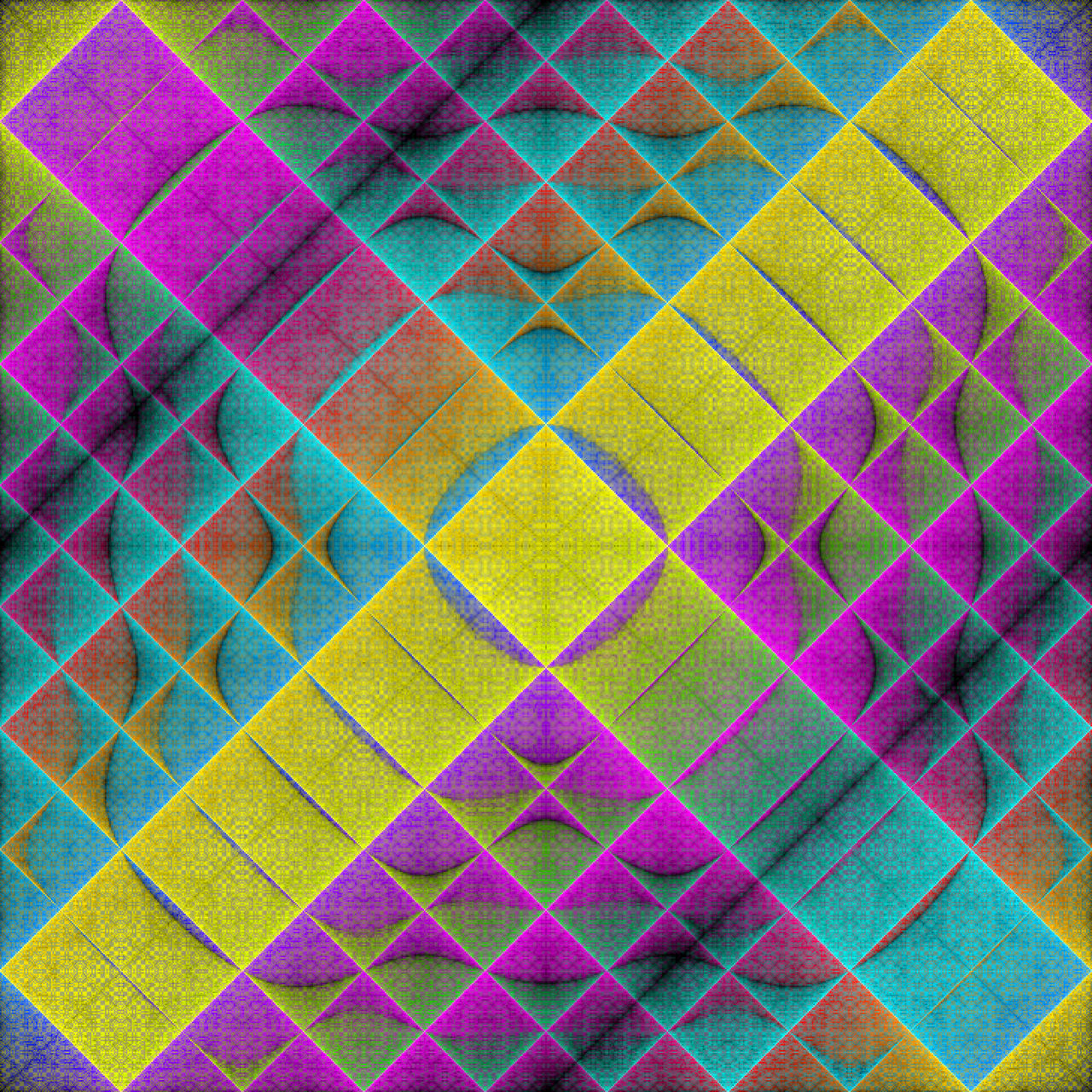 A 2D discrete Fourier transform of an aperiodic square tiling, colored by phase. The original tile motif was an interlocking boundary. In principle the original image could be reconstructed as an inverse Fourier transform of this image.

----------------------
This image is dedicated to the Public Domain. There are no restrictions on use. Claiming to be the originator or owner, explicitly or implicitly, is bad karma. A link (if appropriate), a note to markdow30@gmail.com, and credit are appreciated but not required.

What causes the continuous dark slashes across the 2nd and 4th quadrants?
Reply

Good question, and the answer is 'I don't know'. I started to track this down, but can't explain it well. I do know that it is not a mistake.
I have done a whole slew of these DFTs on similar aperiodic patterns, and this exact feature appears in many/most of them. See, for example,
DFT-of-the-Thue-Morse-pattern-116830280
The pattern for which this is the DFT is very simple, so it is a good case to consider. Roughly speaking, "there is zero amplitude when the phases in the x and y direction add up to +-pi, iff the signs of the phases are the same". This must have something to do with the symmetries of the patterns, e.g. whether they have mirror/rotation symmetries. But I haven't pinned that down.
Reply

Thanks! I think I'm going to have to go back and brush up on my DFT mechanics before I can fully grasp all that.

Both are gorgeous images!
Reply