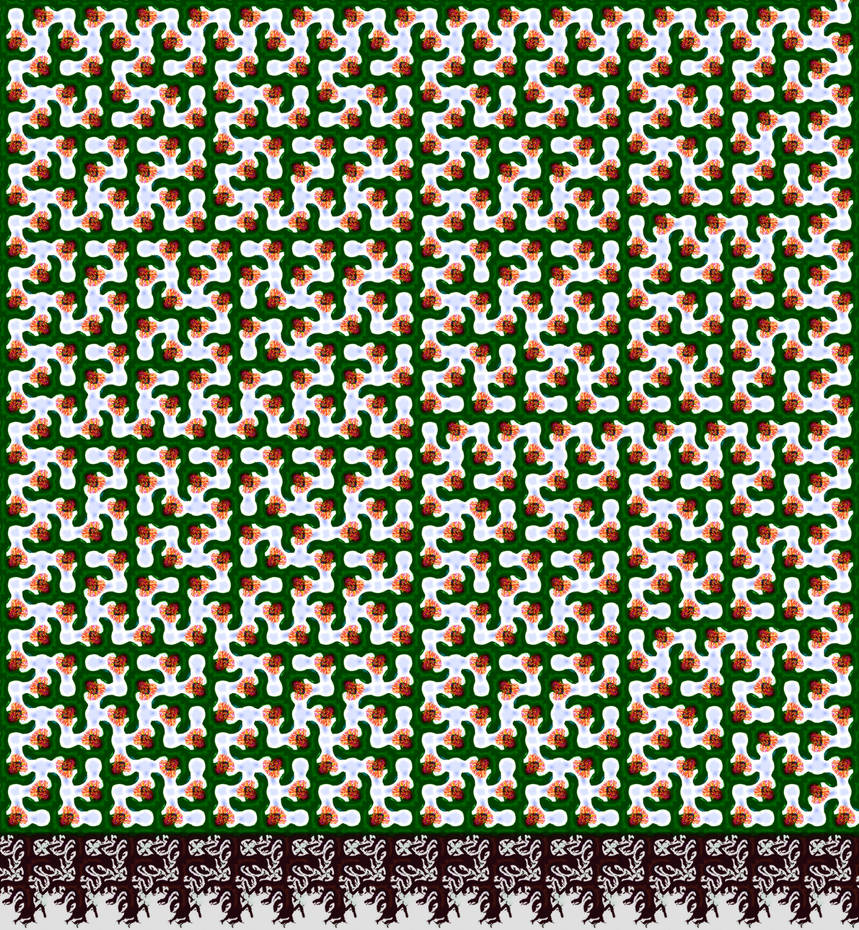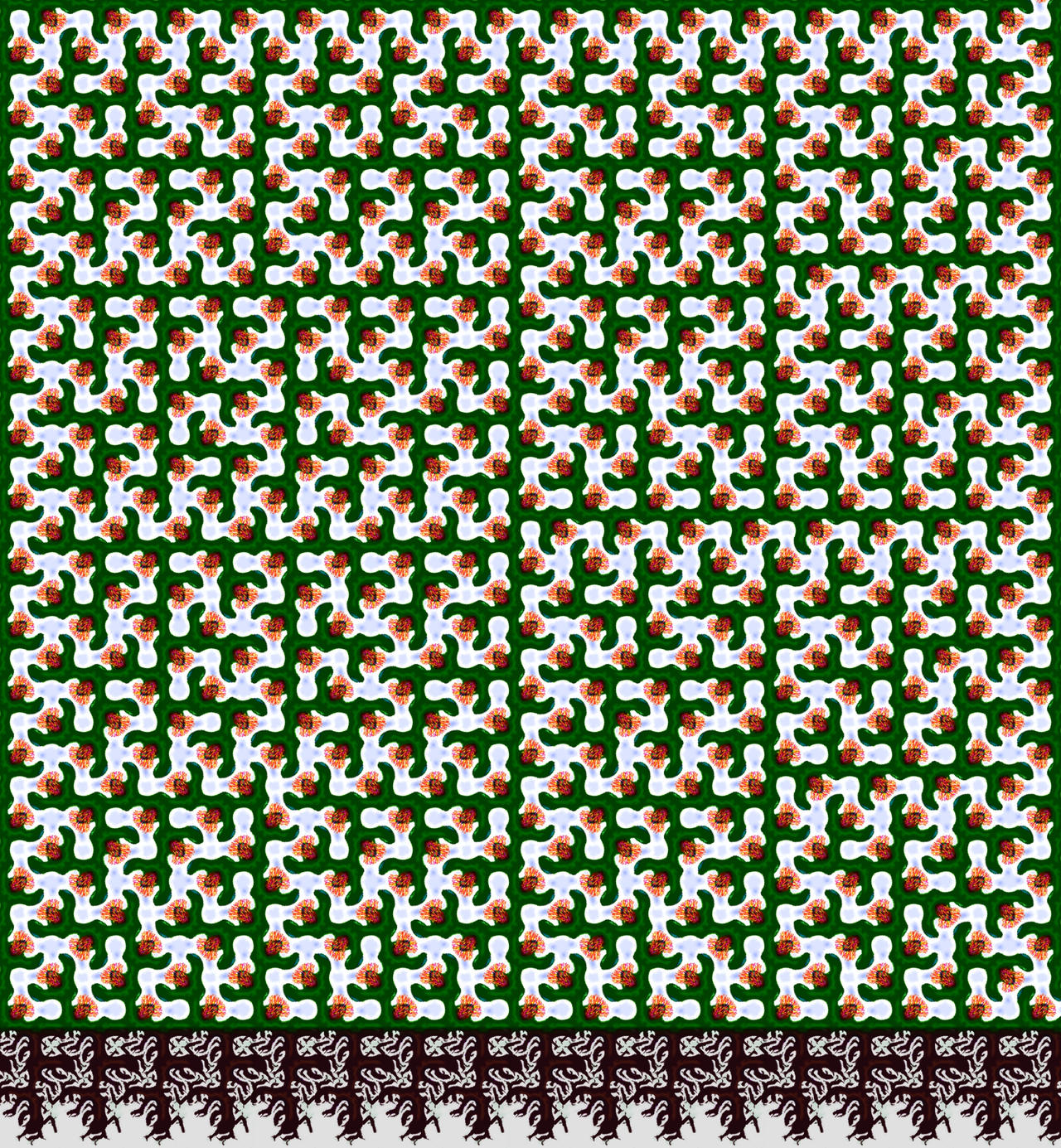 Pueraria chompskii
A climbing perennial vine. A space-filling invasive in some climates. The growth pattern follows a simple
context free grammar
. Note that the whole image is a discretely transformed copy of the bottom right quadrant.
The botanist Mynah Mockso named the species after Nom Chompsky, a goat who was the subject of an extended study of animal language acquisition, using gestures. Nom was named after
Nim Chimpsky
, a chimpanzee who was the subject of a similar study.
The majority of Nom's gestures referred to kudzu, her preferred food. Nom's longest recorded utterance was "Give kudzu me give eat kudzu me eat kudzu give me eat kudzu give me you."
Nom never showed any meaningful sequential behavior that rivaled human grammar. Her use of language was strictly pragmatic and used only as a means of obtaining an outcome, unlike a human child's, which can serve to generate or express meanings, thoughts or ideas. There was nothing Nom could be taught that could not equally well be taught to a pigeon using the principles of
operant conditioning
.
Download
for 2200 x 2400 px. version.
Matlab.
Details of its construction
from a single motif and a 1-symbol L-system.

----------------------
There are no restrictions on use of this image. Claiming to be the originator or owner, explicitly or implicitly, is bad karma. A link (if appropriate), a note to markdow30@gmail.com, and credit are appreciated but not required.

I am walking around on the white paths. I can go anywhere. Sometimes I have to travel miles.
Reply

Owwwww.... my eyes


Reply

Kudzu sounds like something we should all be brewing and having a little sip of from time to time. According to wiki its good for hang overs and alcohol cravings and also useful in the treatment of migraine and cluster headaches.
Its good for the garden too, adding nitrogen to the soil.
That is a little wonder weed!
I think maybe I need a little now, my eyes are trying to find the repeat pattern and the linking vine to each section.


Reply