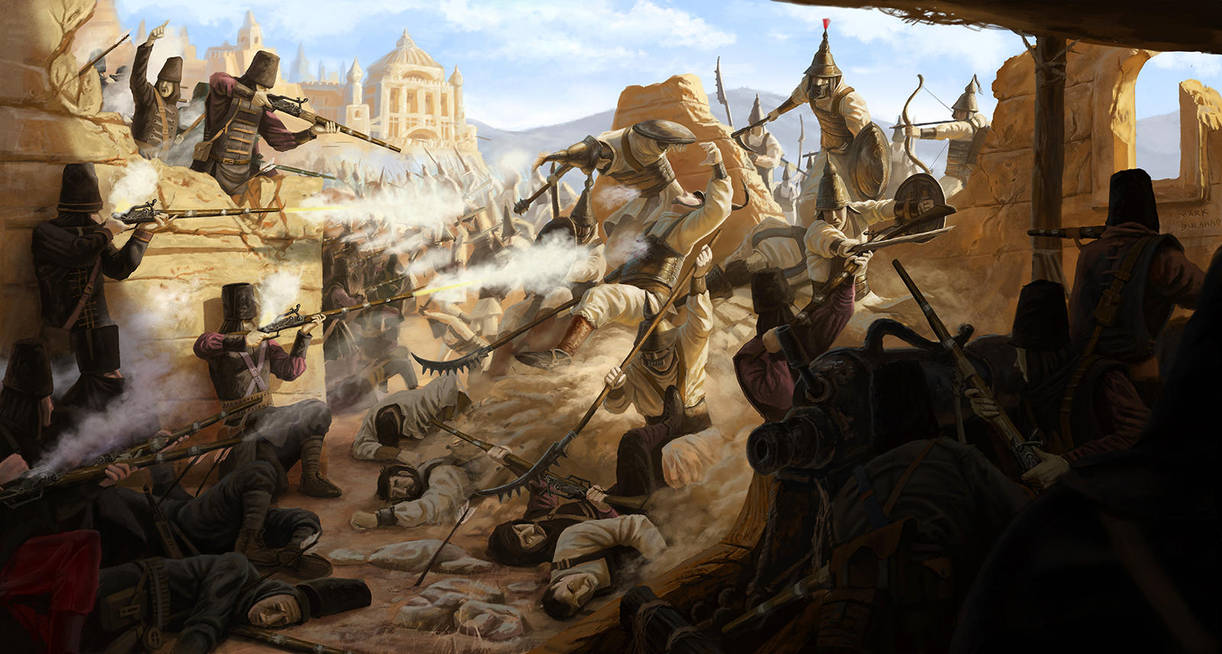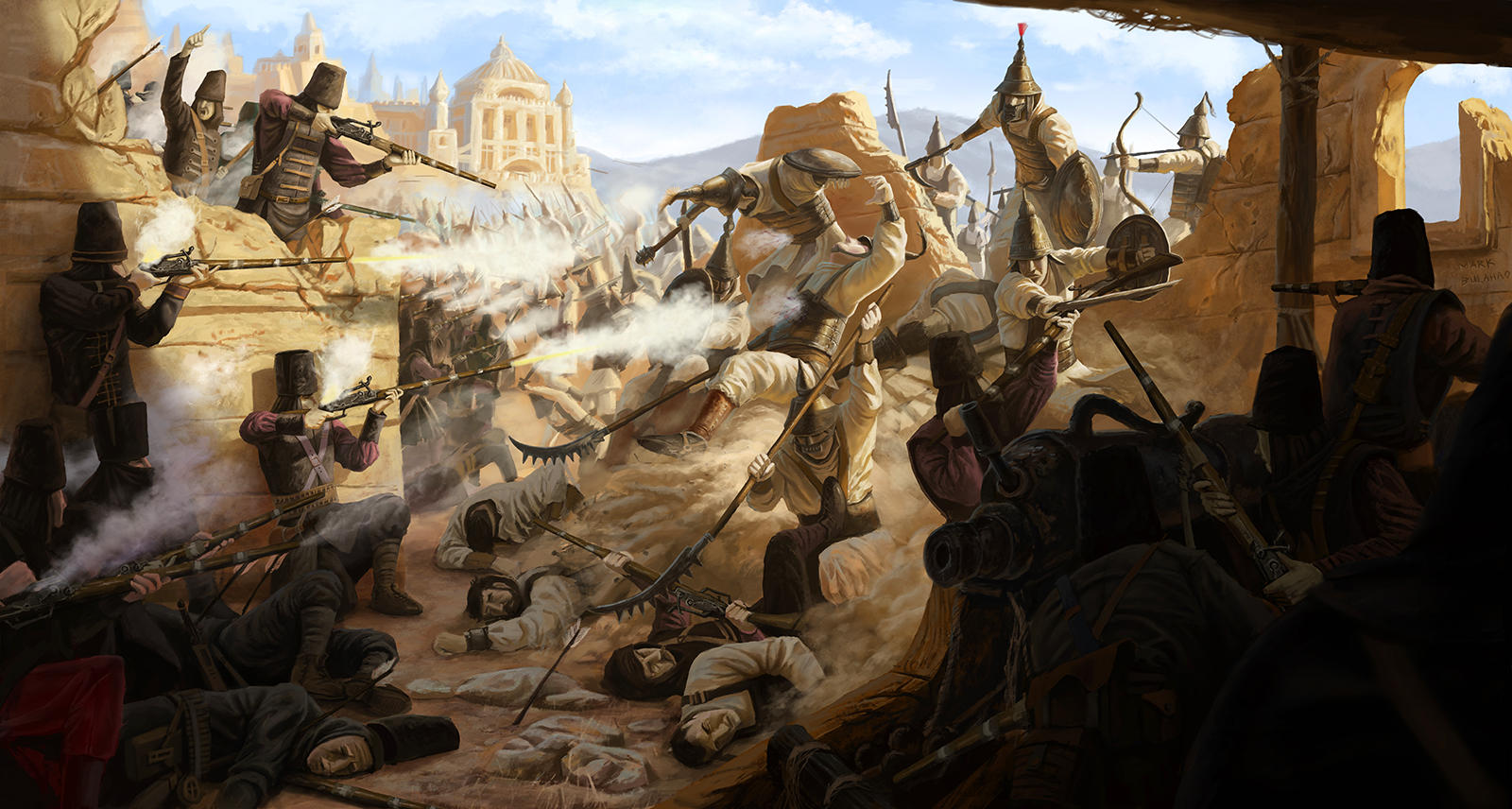 Watch
crowd scene. . . again. Enjoy!

You are so brave taking on a crowd scene! I really your colours and lighting in general. I would enjoy seeing more light on the right of the screen, there's a lot of detail I'd like to read. I'm not sure if that pants bottom left aren't distracting my eye a bit. I love the smoke from your guns, I think adding more rubble and more transparency to the sand smoke might lift it and make it more airy, maybe even some random shrapnel? The wall on the left looks a little flat perhaps, your middle wall is much stronger from that point of view.
The Artist thought this was FAIR
28 out of 29 deviants thought this was fair.