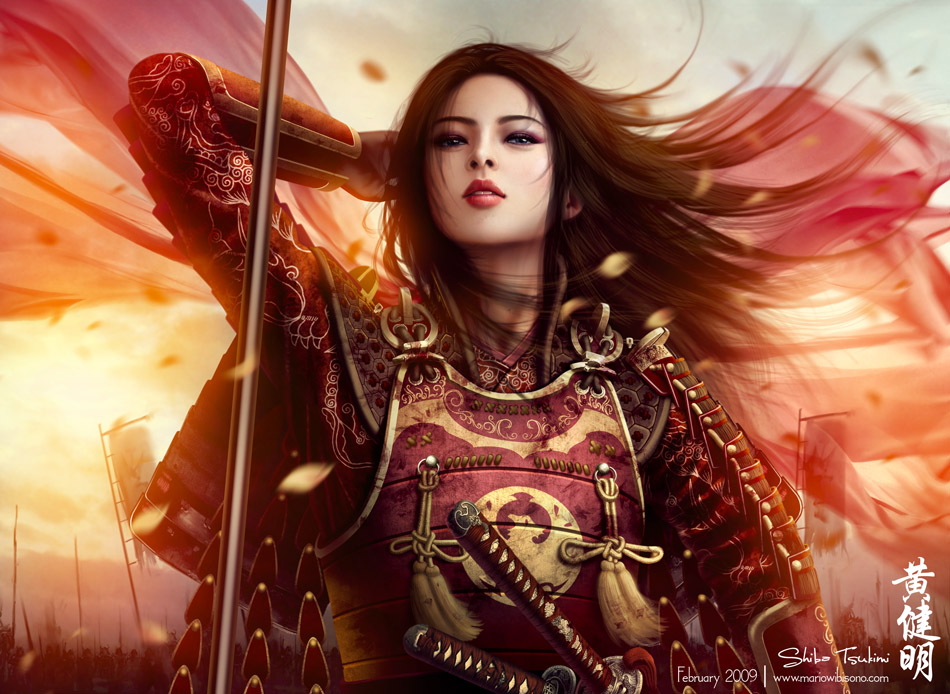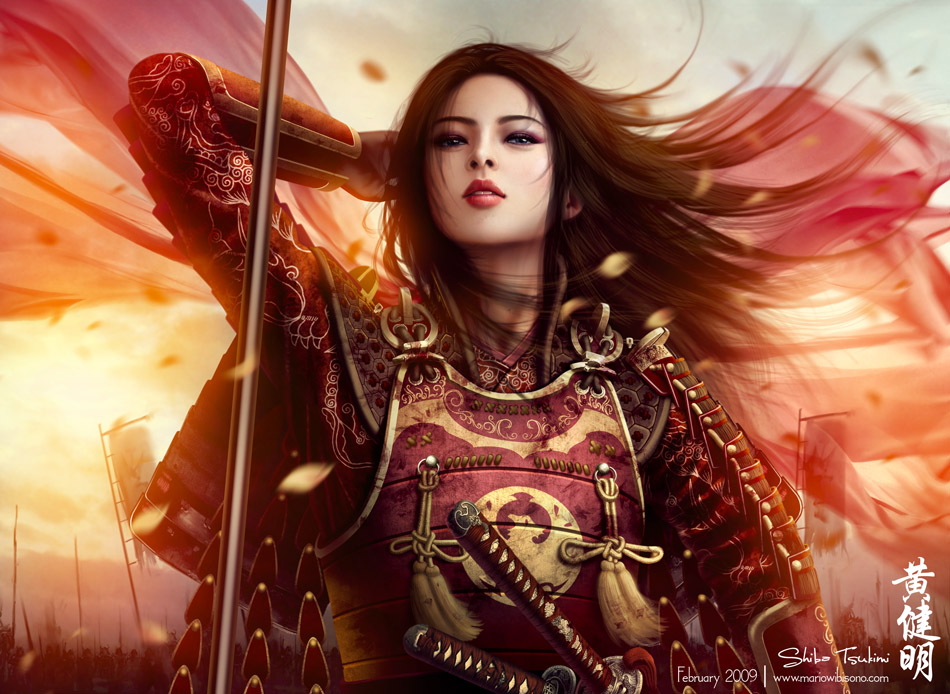 Watch
"My life, my soul for the Phoenix."
- Shiba Tsukimi
Phoenix clan champion. She is a powerful strong woman, mature and yet still beautiful. She has powerful presence, matched by her skill at combat. She dreams of a world of peace, where the trivial bloodshed of the samurai is ended, yet until that day comes, she will lead the Phoenix to enforce peace where it does not exist.
----------
An illustration done for Legend of the Five Rings CCG.
Legend of the Five Rings and Shiba Tsukimi copyright Alderac Entertainment Group.
----------
Official L5R Website
www.L5R.com
More of L5R arts at
L5R Art Folder
Art Print Store at
BuyFantasyArt.com
L5R Custom Playmats Store at
L5R Playmats
Official Facebook page at
MarioWibisono.FacebookPage
Official Website at
www.MarioWibisono.com
Its overall bloody amazing. great job on the ambience and background, the leaves in foreground really place everything nicely in space. it seems a little confused in the background just above your signature and logo with the cloak and flags overlapping with transperency, but really that could also just add to the really cool sense of movement. She stands tall amongst the blur and flurry of an army, noice! Would her upraised elbow catch a bit more sun colored halo on the extreme edge.?? maybe a tad more highlight and or saturation on chin to bring it forward a bit, and what about the little line on her septum (bit of nose between nostrils) seems to separate rather than connect. FEELS WEIRD CRITIQUING SUCH AWESOME and accomplished WORK, so much better than i could do!!!!!! wow!
The Artist thought this was FAIR
17 out of 23 deviants thought this was fair.
I could not help but be mesmerized by the way everything falls into place in this piece of art work. The setting of the sun behind her makes you feel the sense of victory not to mention the way she tilts her head back and the way her hair dances with the wind. The leaves also adds a very nice touch. But what caught my attention is her eyes, I cannot help but stare at them, as well as the background. The colors are mixed and blended perfectly, not a shade out of place and is made into a beautiful scenery.
The Artist thought this was FAIR
32 out of 32 deviants thought this was fair.