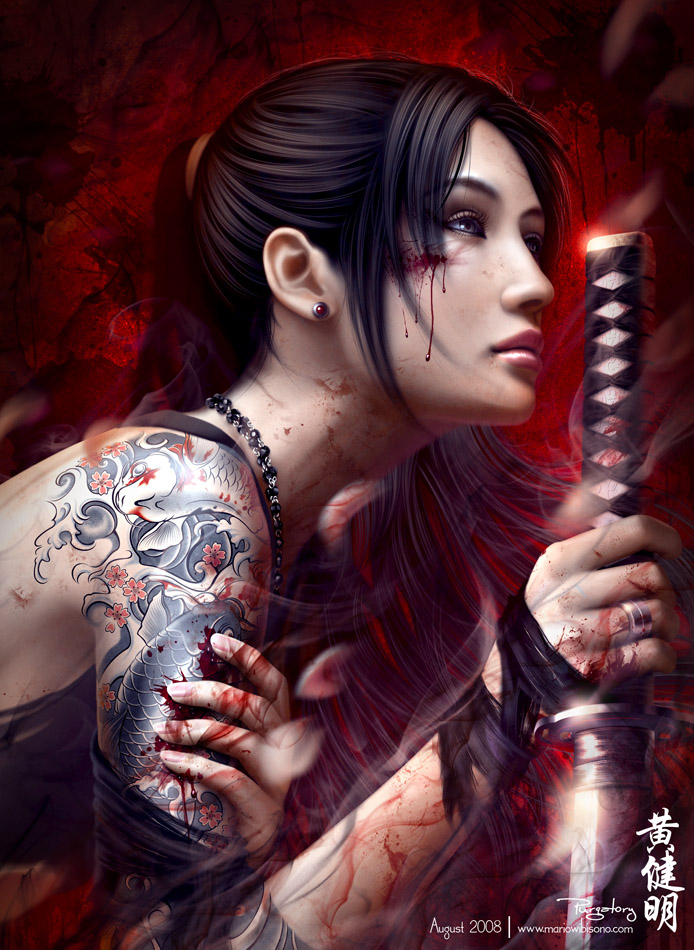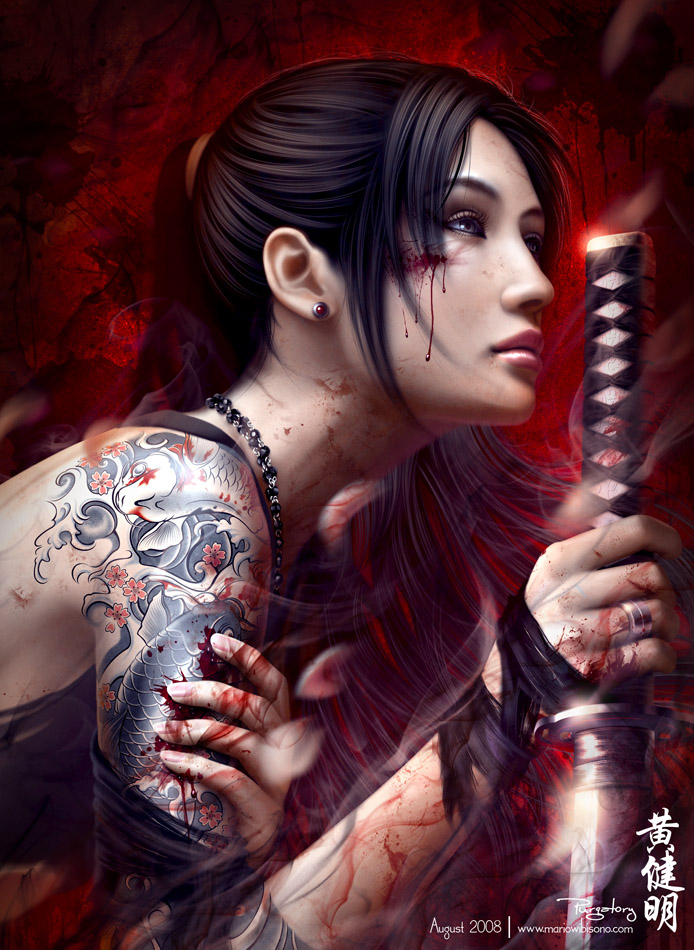 Watch
Facebook Page
|
Patreon
|
Artstation
|
Instagram
My soul shall purge
All sins shall perish
--------
Way of the sword has made it's bearer must face the trial of sins before entering Heaven. That courtplace is Meido, the gate before Heaven or also known as purgatory. The trial will count the balance of a person's karma in life. If the balance shows that good karma is dominant, she is cleansed from sins and may enter the Heaven, but if the weight of bad karma falls heavy, that person is required to face the testament to purge the soul before continuing with the next life cycle.
--------
It is really amazing how realistic this drawing is, i could imagin running into someone who looks like that in real life, it's just soooo realistic!
The anatomy is perfectly flawless! Her hair fits the looks of her and remind me of the japanese style female warrior, along with the katana afcourse.
The red flowing blood effect make it seem like this scene is underwater.
The flowing pink like though make it seem like some sort of spiritual appearance.
The background also really fits with the picture because it makes her stand out and red also works really nide with her black hair, eyes and black bands around her hand and arm.
I'm am simply stunned by this amazing work! It is beautifull and soft yet violent and brutal. Perfect drawing. 4×5 stars!
The Artist thought this was FAIR
53 out of 56 deviants thought this was fair.