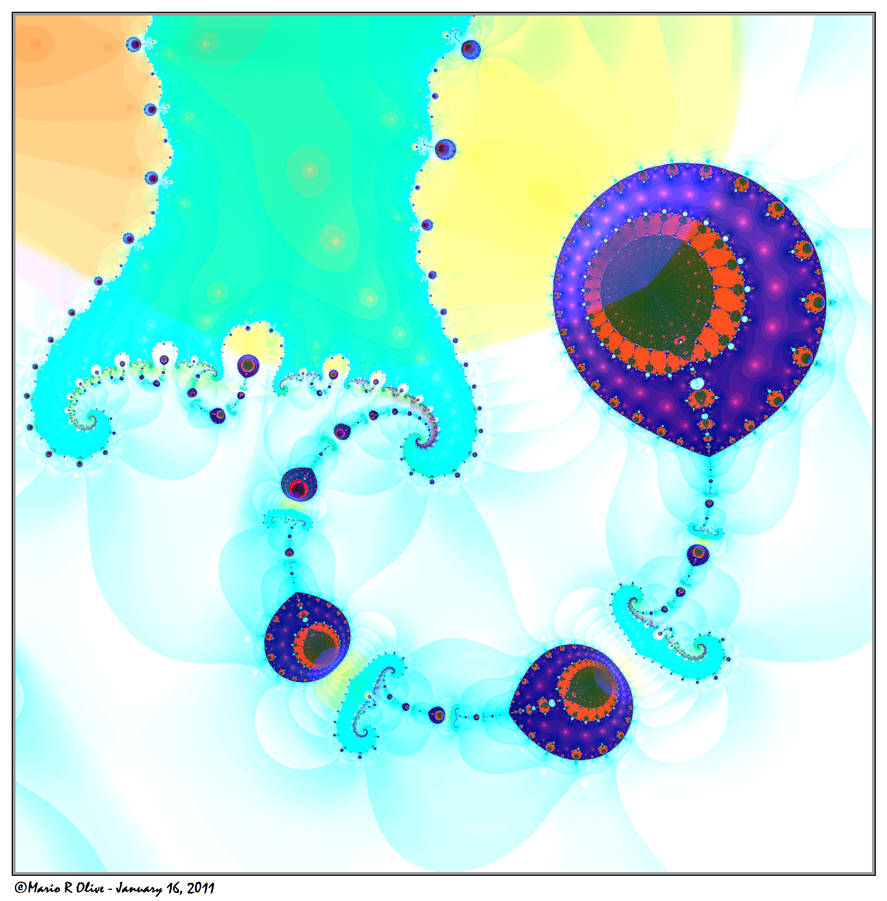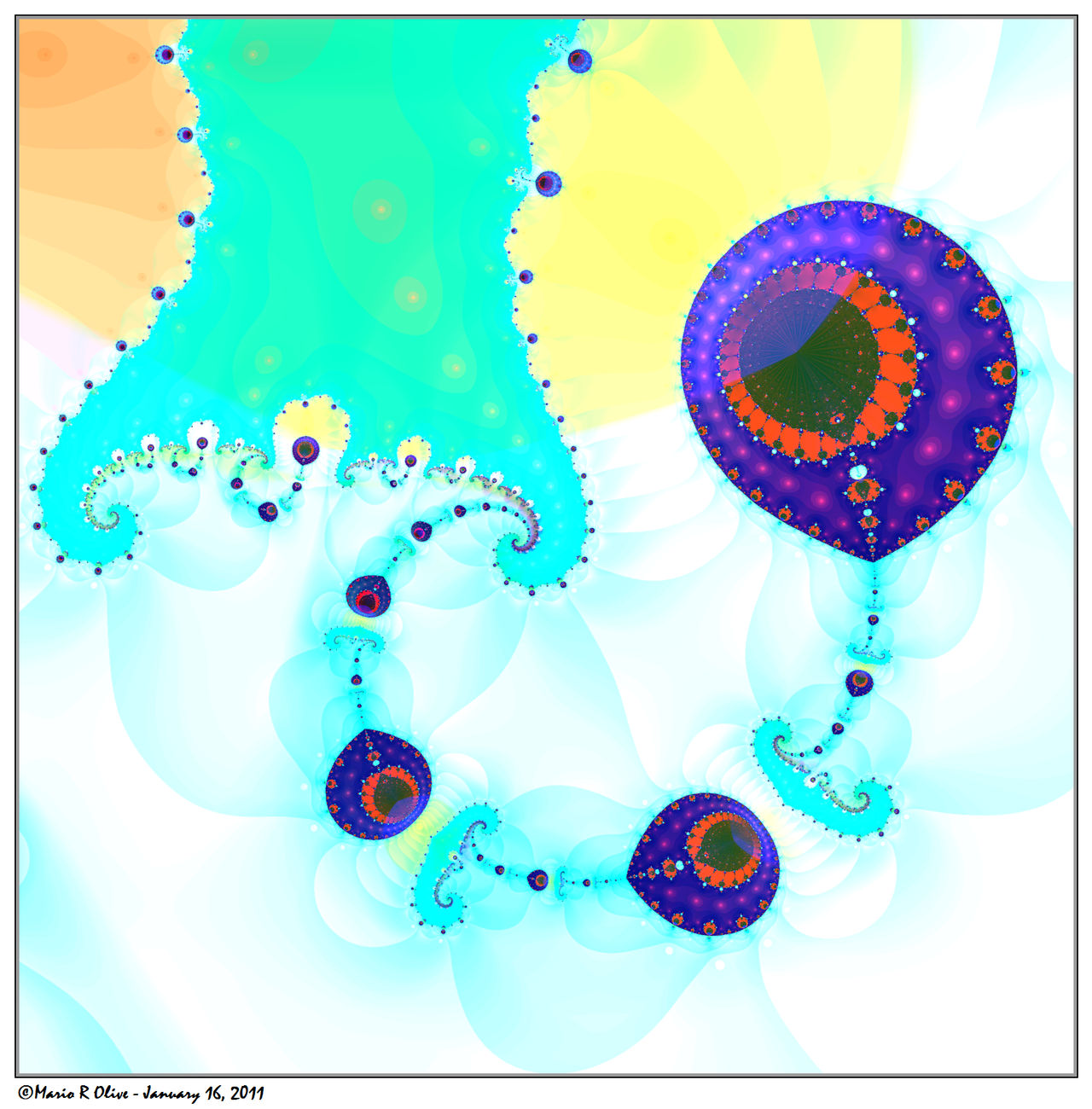 Watch
I wanted to make a small homage to the artist that helped us rise our children for the last 60 years with her songs: María Elena Walsh who passed away last week.
She also wrote so beautiful stories like "Dailan Kifky" and serious music lika "La cigarra" or "Serenata para la tierra de uno".
If you want to know her, here are some links:
- Summary (very incomplete)
[link]
- The most known child song
[link]
- Some footage from a national film
[link]
- Probably her most well know song interpreted by another genius of our music, Mercedes Sosa
[link]
Made with Fractal Explorer with Sterlingware 55 formula.
Borders and text added with IrfanView.
Thanks in advance for viewing or faving as I may not be able to thank individually. I deeply appreciate your support

Have fruitful fractal day


Reply

My husband and I both like Spanish and Portuguese language singers. Personally I love the gentleness of many South American artists.

Reply

I like a lot of them as well but especially brazilian singers, from the bossa-nova years, like Maria Bethania, Elis Regina, and especially Astrud Gilberto.

Reply

Oh yes. I adore that style. I don't know the first two singers but the last a little and her brother Joao.
My most favourite South American music is bossanova with guitar, and also tangos.
These languages are so rich in your mouth, very sensuous. They are not hard to understand for the French. South American Spanish is even easier than European Spanish. Portuguese is harder because they don't pronounce all the syllables.
I like Latin languages and Russian... which I can't speak of course. All languages fascinate me though. I wish I could speak more.
We visited Italy for three days this summer and I loved trying to speak. I held a very strange conversation with a lady on the boat on the Lago di Como.
I spoke about my children and she about hers. We understood each other just for a short time. Lovely.

My younger son played classical guitar for a few years as a boy. I love that instrument. All styles.
Reply

Yes, it is relatively easy to communicate between latin rooted languages. I visited Italy some 10 years ago and had no problem at all. Also spoke some "brasileiro" (which is much easier than Portuguese) when working in Rio and Sao Paulo. My French is however very minimal, though I studied it for three years in the secondary school but never had the chance to use it, as I had with the English.
As for music, if you want to listen for free mostly anything you can use
[link]
and search there. From what I told you before, don't miss Elis Regina "Águas de Março" or Maria Bethânia "Leâozinho". Her brother, Caetano Veloso has a classical song called "Maria Bethânia".
Reply

Muchas gracias, Mario.
I found the first one easily. I'll look for the others.
When we were younger we knew a lot of Spanish and Portuguese immigrants who came to work here in the building trade or in the timber industry. There were many North African arabs too, mainly from Morocco. They all needed help with their papers and permits. My husband learned quite a lot of expressions to communicate with them. He also once went to visit them with the local priest who had to exorcise a girl who spoke with a man's voice. It's a well known psychiatric affliction but the Portuguese family asked for a priest. It worked I think. The priest himself didn't really believe in what he was doing.

Reply

like fanciful hot air balloons, great colours. fantstic homage
Reply