I am a Black Dragon!
What dragon color are you?
What Is Your Level Of Sanity?
Hosted By theOtaku.com:
Anime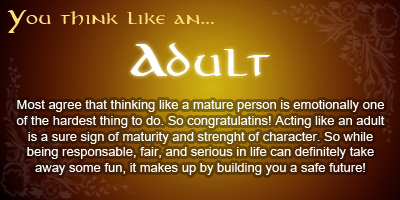 How Mature Do You Think?
Hosted By theOtaku.com:
Anime
<center>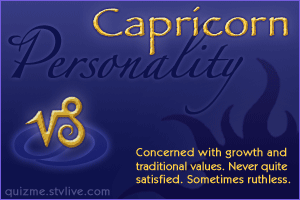 Discover your Zodiac Personality @ Quiz Me
</center>
What Is Your Anime Eye Color?
Hosted By theOtaku.com:
Anime
I will be honest and admit that I am very different
I have a curtain social disorder called asperger syndrome.
It makes me socially very clumsy. I can write useful comments but I have a big challenge bringing it the right way. Often it is far too direct and therefore downgrading. Please don't be easily offset by a harsh comment of mine it most likely means I wrote it down wrong. Also I love to have discussion and to compare other stories with mine. Since my social jugdement is very poor I can sometimes be burdensome.
I am Dutch and sometimes my English can be a little shaky. I come from a classic upbringing and have a very serious mindset. I can't stand rude and disrespectful people and can be overreactive sometimes.
I am a Spyro fan and writer. I also really like Yu-Gi-Oh and other anime. I read very slow but very precise. I have a busy life and making one chapter a week is my absolute maximum. I have a lack in self disciple so that also can put a damper on things. My view is very absolute. I believe that either you do something and go for it all the way or you don't start with it at all. I don't like crossovers because I consider them superficial. You choose one thing and stick with it until the very end! I know many other artist don't see it this way and I can respect that. This is just the way I see things. My liking of other stories is also somewhat limited. I like serious stories but they must not have a too dark setting because that is getting me too depressive.
I begin to notice that my story is very light and carefree in comparison to other similair stories. I mostly write on impulse so the stories mostly form themselves. However I have a large model that I update regulary with ideas whenever they occur to me. That way I won't run out of material. My greatest strengths in writing are my infinite imagination and my keen memory. Weaknesses are my tendacy to overthink things and my very small amount of confidence.
Favourite genre of music: classic
Favourite cartoon character: Ember
Personal Quote: you never know what the future holds so always be sure to keep something to fall back on