Journal Entry:
Tue Aug 16, 2016, 1:58 PM
Versión original inglés / original English version:

stocks we do not recommendlast update in 12 March - 2015 Thanks to all for the latest update in the list of not reliable stocks.
the intention is not to collect all the gallery with not legitimate stock, the initial idea is to show example for people to understand it, then this list will not be updated anymore.


this list has intention to show examples of not reliable stocks, there is a list made by several people, this means that the list was formed with the help of many members, and also make the updates.
our intention is not to offend, only help others with this issue, and alert people to do the right thing.


when writing (from google), it means that we can not find the original owner, which means the original owner? means that the original image must be posted in a stock site.


all the information about stock has in the FAQ, before you do or post somet
Última actualización

en marzo 12

-

2015

.

Gracias a todos por

la última actualización

de la lista

de los stocks

no

fiables

.
La intención no es recoger todas las galerias con stocks no legítimos, la idea inicial es mostrar ejemplos para que la gente lo entienda, después de esta lista no se actualizará nunca más.

Esta lista tiene la intención de mostrar ejemplos de los stocks no fiables, hay una lista hecha por varias personas, esto significa que la lista se formó con la ayuda de muchos miembros, y también hacer las actualizaciones.
nuestra intención no es ofender, sólo ayudar a otros con este tema, y alertar a las personas para que hagan lo correcto..

cuando se escribe (de Google), eso significa que no podemos encontrar al dueño original, ¿qué significa el propietario original? significa que la imagen original debe ser publicada en un sitio de stock.

toda la información acerca de stocks se encuentra en el FAQ, antes de hacer o publicar algo aquí se recomienda que lo lea, entonces está mal que publique un stock que no es vuestro, nosotros (yo y muchos otros miembros) no tenemos tiempo para advertir a cada uno de ellos, por lo que si usted está en esta lista y admite que cometió este error, avisar para ser eliminado.

Si ha introducido sus galerías o stocks mencionados aquí, hacermelo saber para eliminarlo.
esta lista es demasiado larga, por lo que no se harán más las actualizaciones. Si sabe de algo que añadir por favor, ponerlo en los comentarios para que la gente lo vea, no enviarme notas.
No recomiendo los PNG de estas galerías. mirar en la descripción tiene un enlace a este sitio

lenagold.ru/fon/clipart/s/serd…

y no es una fuente legítima, están hechos con imágenes encontradas en Google.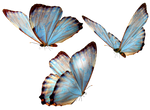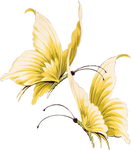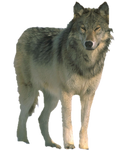 de google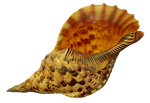 de
google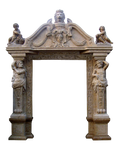 de google
site of decoration,


Watch