Hello everyone! As some of you may know, I attended a convention this weekend, which I've been attending for 3 years now, here in Portugal called Iberanime-OPO. The con happens twice a year: once in Lisbon (IA-LX) in April/May and once in Porto (IA-OPO) in October. As usual, I shared a booth with my cinnamon-roll buddies,
KirameKirai
,
O-hikaku
and
HllR0
(who I met for the first time irl!!!)
So, some watchers here and followers on twitter suggested I'd make a journal explaining how the con went and what I did there, so that's what I'm doing now.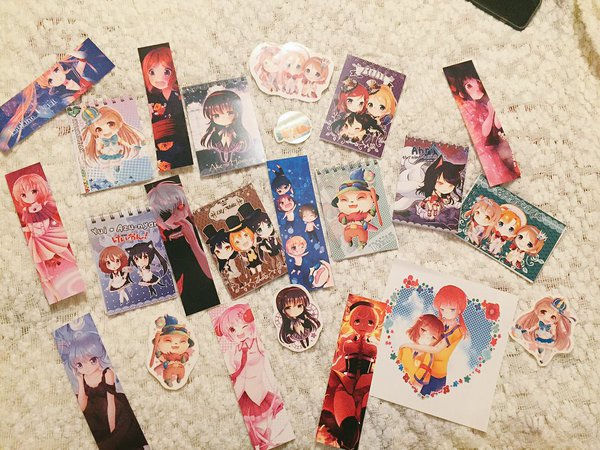 This was part of the merchandise I made. Some prints, stickers, bookmarks and notebooks (couldn't make keychains this year).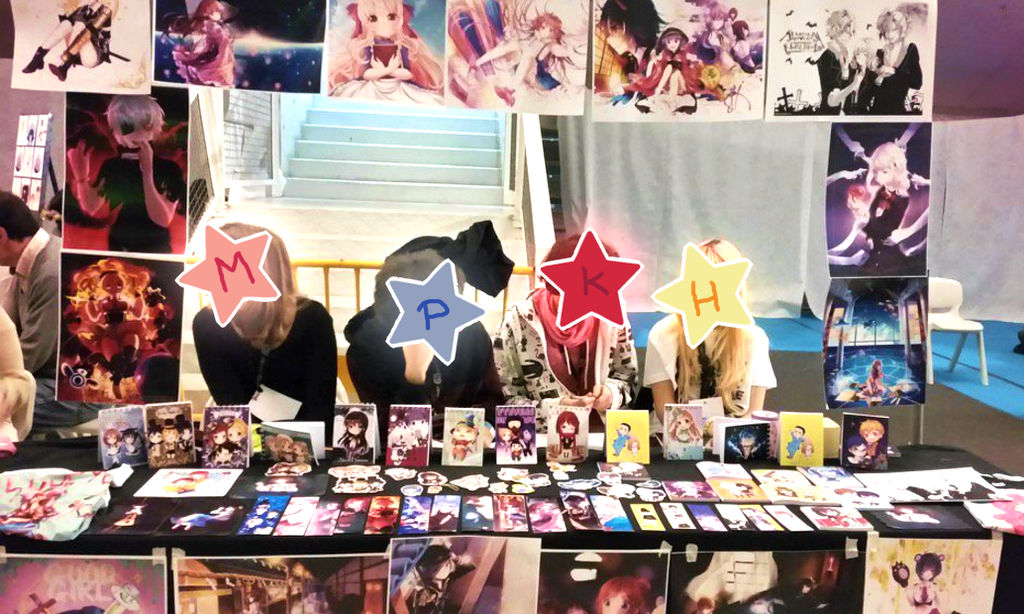 And this was our booth!!
I will be very honest and possibly a little bit rude, but to be honest I feel like this IA was the worst one I've ever attended in my life. The organization was awful (as usual), the Artists' Alley was terribly placed (also as usual, but this time it was even worse as we were facing the fucking toilets, even though we had one of the best spots there) and what shocked me the most was: I did not have much fun. This con is usually pretty bad but to be honest I usually have a blast there with my friends, we shout a lot, we draw a lot and talk to our customers a lot. Well, that did not happen this year. I spent the whole time begging for it to be over or simply to sell all my stuff so I could leave the booth and get some fresh air. There weren't as many people as there usually are (not even half, I believe) and I did not make any profit from my sales. Good thing I didn't have any losses either. I sold enough to pay for the trip and prints but didn't make enough to save to fix my tablet (which died btw).
I don't even know what the heck happened this year, but it seems like people weren't motivated. Every time someone passed by our booth, they'd just ignore it or even bump against the structure we had for the prints, not apologising in the process. People were simply rude, asking us if "they could take some bookmarks for free" or if our merchandise was "all we had", as if it weren't good enough. That kind of hurt me, but oh well, I guess that's about 80% of the weeb/otaku community.
Now for the good parts of the event:
I daresay that the Artists' Alley of this IA edition was the best I've ever seen in any Portuguese con. People were selling legit quality stuff and it feels like everyone improved so much it's totally unfair that we sold like half of what we usually do. I decided I'd only buy fanmade things this year and to be honest that was the best decision I've ever made.
Here's some of the stuff I got from the other artists and the Rin Kira made for me for my birthday haha!! But seriously everything was so cute I only regret not having bought more stuff... Definitely next year!!!
This year, the invited singer was Piko. He's sung several anime openings/endings and you probably heard about his VOCALOID with the same name. Yep, it's that one. His concert was ok and even though I couldn't see it because I was at the booth, I literally sprinted there when he decided to sing the Digimon Adventure opening Butter-fly. That was a very beautiful moment in my opinion hahaha;;;; I'm a dork...
After the contest I went there and gave him some goodies from our booth. I don't speak Japanese very well but I think he understood what I told him and even said our drawings were amazing so that was great!!!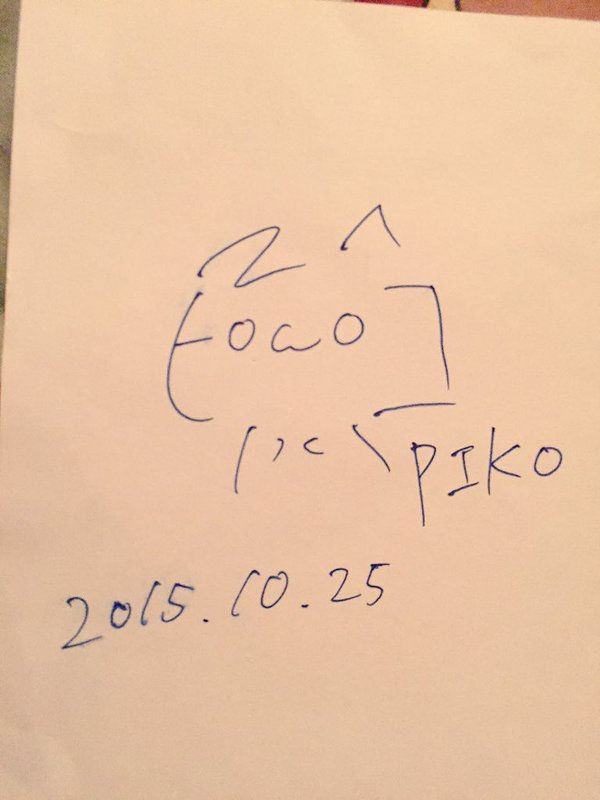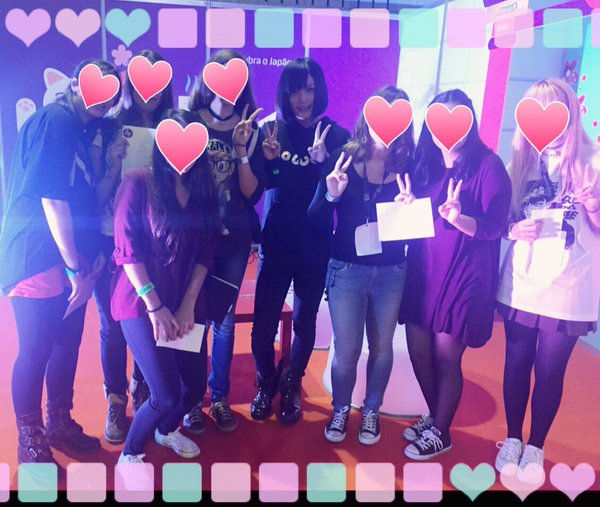 Here's his autograph and the group picture me and other fangirls took with him!! He was really cute and I was impressed with how nice and patient he was despite being visibly exausted.
It was also very fun to stay at Kira's house! His family was very nice and his dog is adorable!!!
So, to conclude, what mattered in the end was being with my friends because the con sucked lmao! Let's see how the next one goes.
Thanks for reading~
Mari