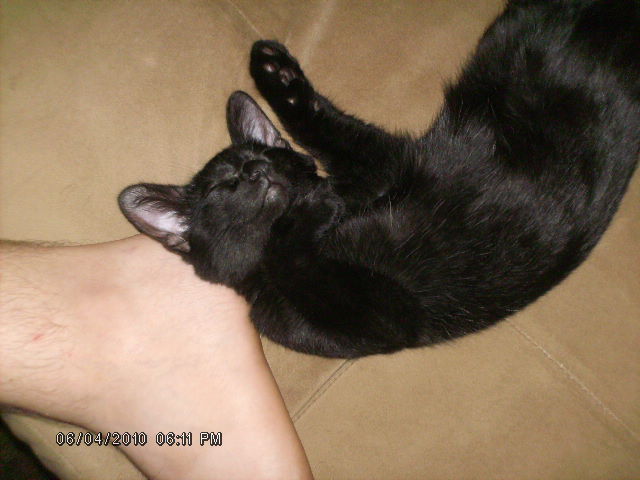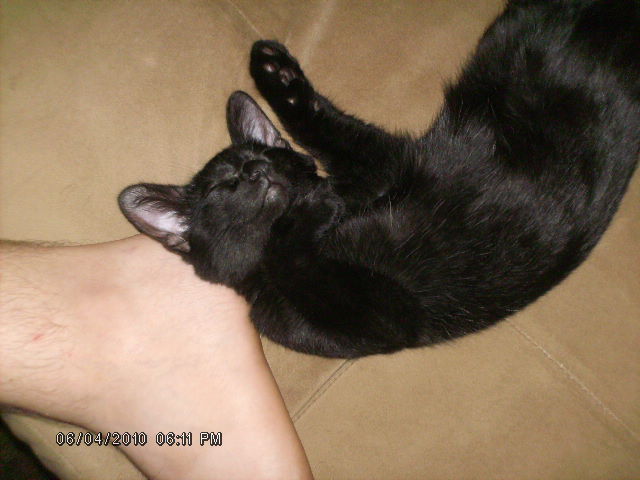 Watch
Dashi using my brother's foot for a pillow.

Soooo cute~!

Reply

Thank you. ;3; She's starting to look like a cat now instead of the starved thing I found.
Reply

Awww. Dashi's the cutest thing ever. C:
Reply

aww i can see a cute smile on her face!! so happy!!
Reply

aww she looks much healthier
Reply

She's so much healthier. She tested negative for parasites and feline lukemia. She's got a clean bill of health and gets to eat and get fat.
Reply

Reply