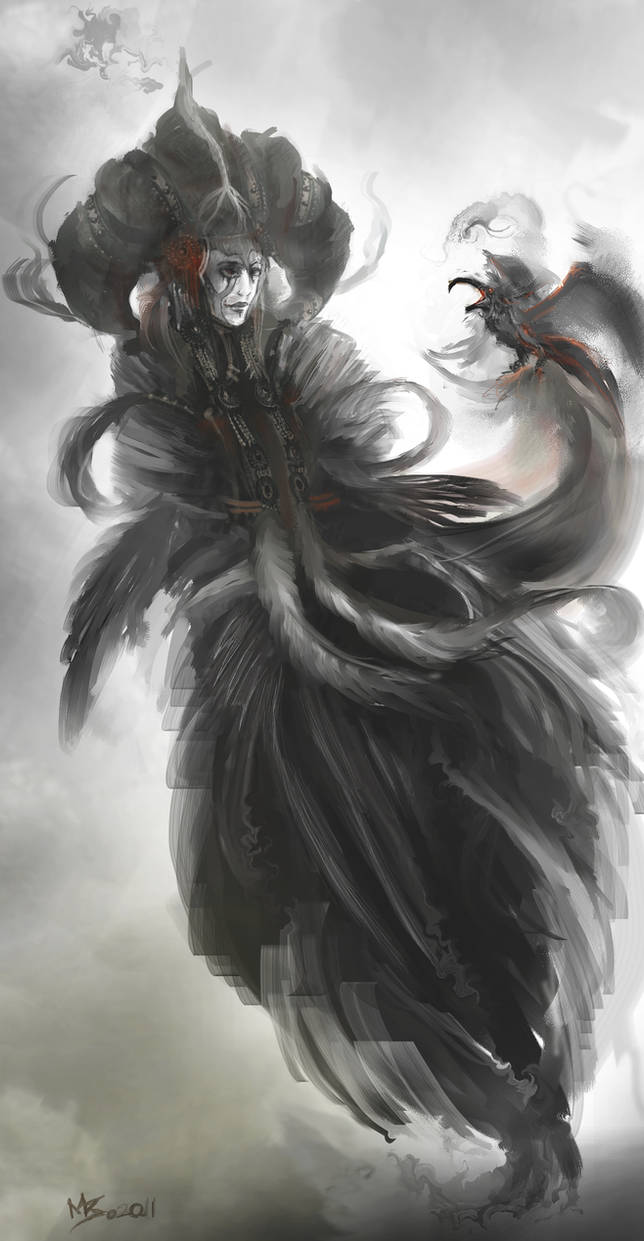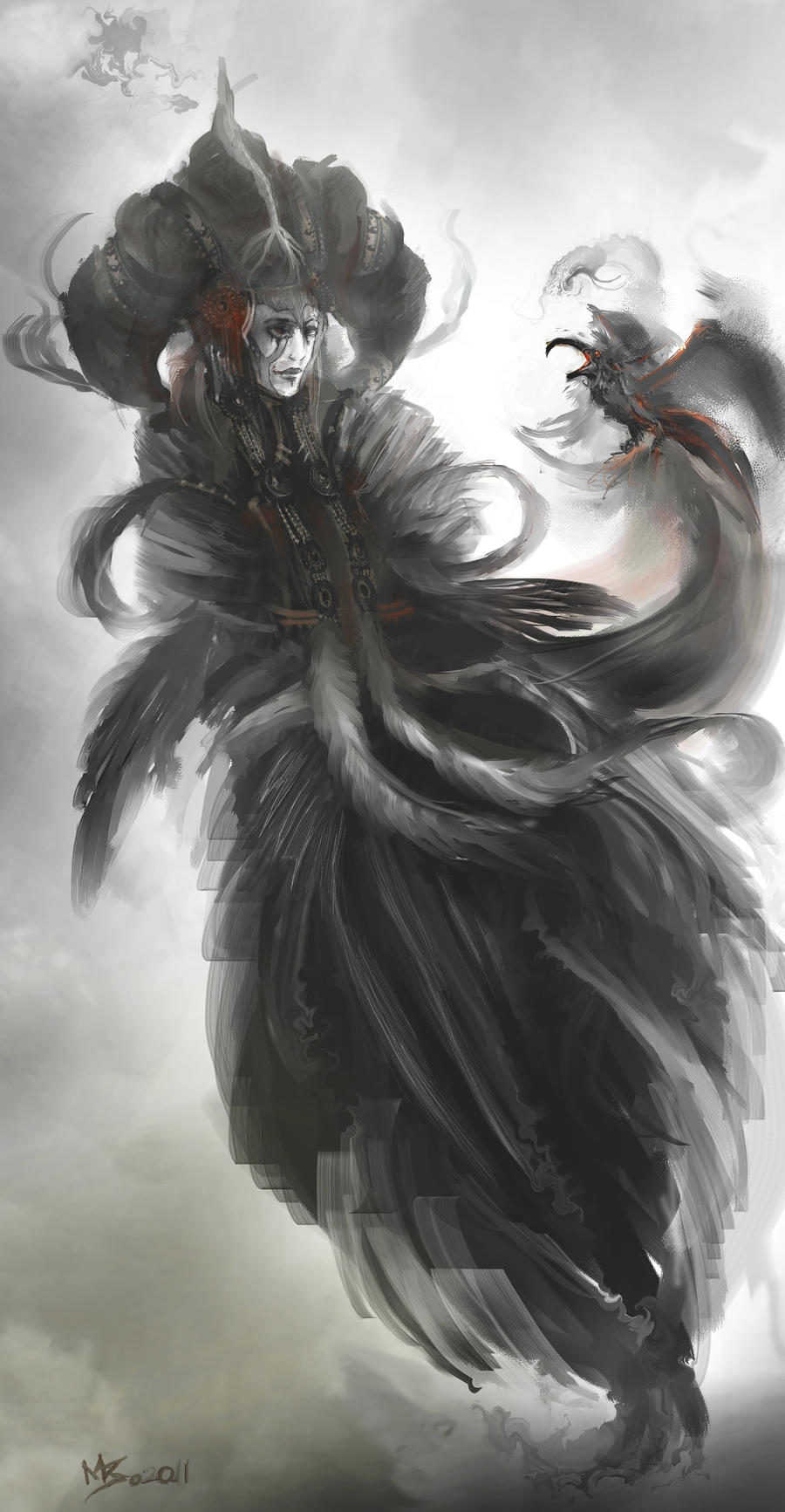 Watch
The concept "Raven Lamia" is my idea.

Her jewelry is other story, it comes from a traditional wedding costume of Mongolia. Here have a reference(
static1.travelandleisure.com/i…
Enjoy.
Origins:
"THE EMPOUSAI (or Empusae), MORMOLYKEIAI (Mormolyceae) and LAMIAI (Lamiae) were fearsome underworld Daimones who lured young men in the guise of beautiful women to their beds to their flesh and blood. Behind the deceiving illusion of a beautiful woman they were truly demonic--the Lamiai had serpentine tails in place of legs, while the Empousai had flaming hair and mismatched legs of brass and donkey.
Later authors described the Lamiai as haunting ghosts (phasma) which also employed illusion in the seduction of young men. They were companions of Hekate, the goddess of witchcraft and haunting ghosts, who came forth with her from the depths of the underworld. The Empousai and Lamiai were the ancient equivalent of vampyres and succubi."


























PORTFOLIO

TUMBLR


FACEBOOK

























--------------------
Song: Magic and Moonlight
www.youtube.com/watch?v=bf__T3…
Composer: Nox Arcana
------------
Feature by

and :
thedigitalpainting.deviantart.…