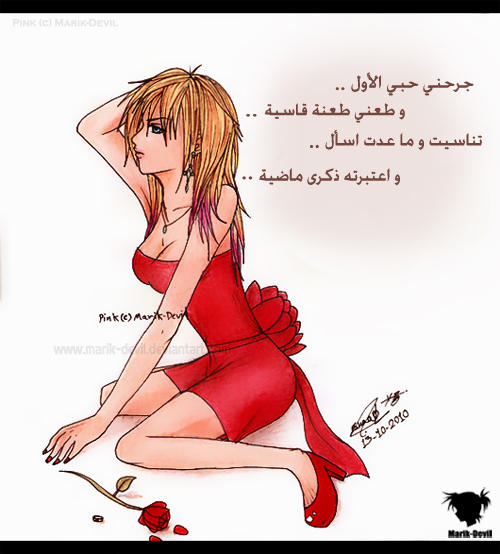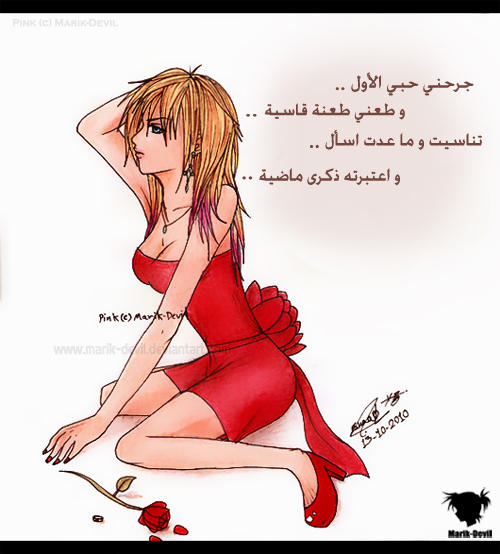 Watch
my OC "PinK" from B.W.G
she have been lifted alone under the rain T__T >> Broken
the words from an arabian song.
so i hope u like it

---------------
pink (c) marik-devil

Very sexy dress, very pretty character~
Reply

her name is pink? @@
awwww mskeena ;w;
ech al o'3niya? XDD
macha allah i love the pose <3
Reply

so niceeeeeeeeeeee eldrawing


wu sad

keeeep it up
bltwfeeeg
Reply

WOW!! so amazing mashallah!! i love the dress alot! and the way u drew and colored the hair is just amazing!

keep up the hard work!

Reply

Reply

OMG like she's soooo adorable XD cute
lovely dress

i like it .. keep it up

Reply

aww T-T poor her

but amazing drawing like always

Reply