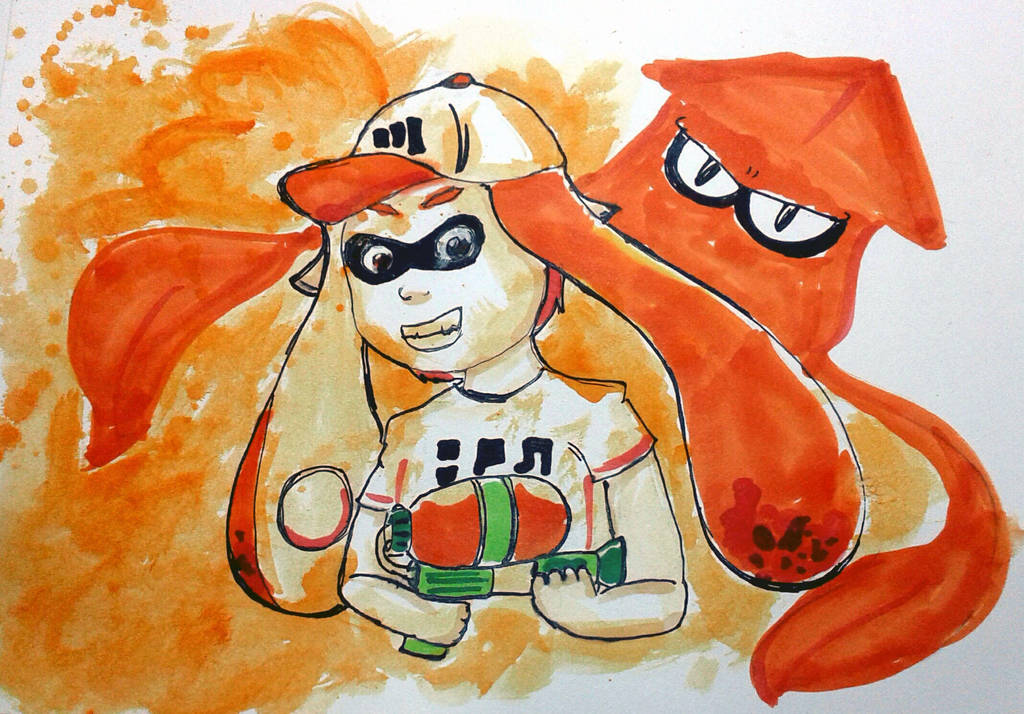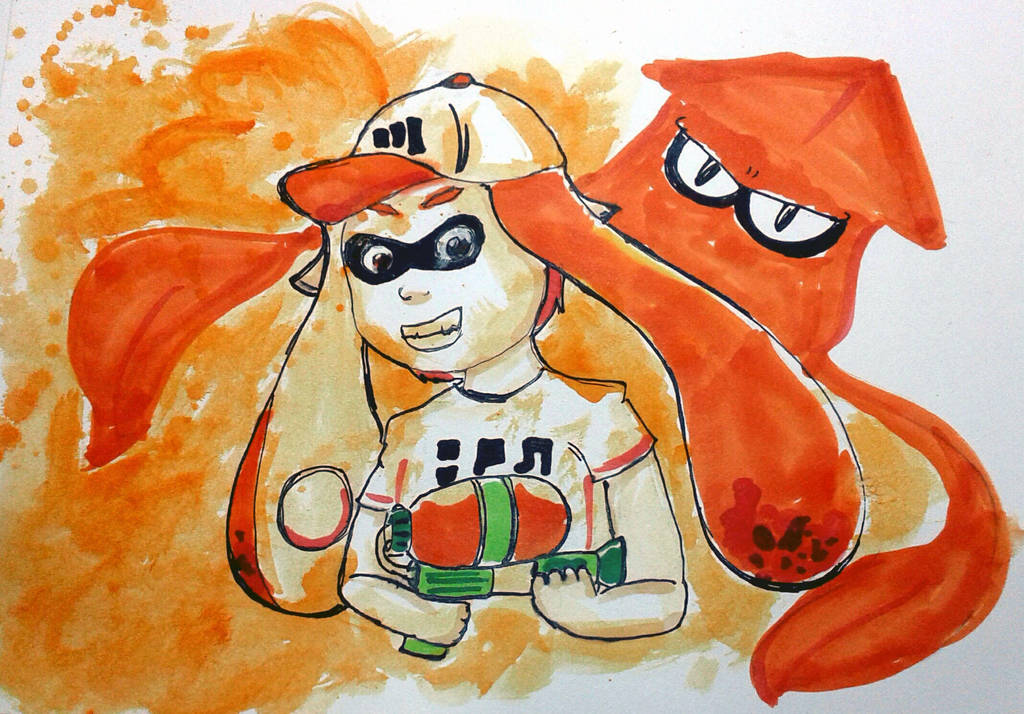 Watch
Day 2 entry of
Picolo-kun
's
7 Days Color Challenge
Fanart of the Inkling girl at the game, Splatoon
I so wish I have a Wii U to play this fun game.
Everything looks so colorful and action-packed.
It's definitely worth the hype and attention its getting so far~
Check out my Instagram for the other colors too:
instagram.com/marimarianpan/
Materials used: Daiso Drawing Paper, Koi Sakura Travel Watercolors, Sharpie marker, Copic markers, Artline fineliners and Uniball Signo White pen for highlights.
Splatoon is a game by Nintendo.