9 x 11 inch
Ink Illustration
$150 - $250

9 x 11 inch
Watercolor Painting
$250 - $400

11 x 15 inch
Watercolor Painting
$350 - $500

Exact prices depend
on complexity of the image and the materials used.


I do NOT currently accept new commissions.
I begin work only upon payment. Expected time from payment to completion - about a month.
If you're commissioning traditional artwork (non-digital), you can request the original be shipped to you for $5. If you choose not to receive the original, it will be auctioned off on eBay.
I retain the rights to display, reproduce and market the image I create unless arrangements are made otherwise, so even if you choose to recieve the original, you may not reproduce the image without permission. In most cases, I will allow non-commercial reproduction of the piece you commissioned, and limited display rights (on your website for example) are of course always granted.
In the same vein, if the commissioned image features your original character(s), by commissioning me, you give me the rights to commercially reproduce the image (ie, sell prints of it), and agree to confirm it to the DA staff (or another entity) should they request verification.
Please feel free to look around my gallery for other examples, both here and on my site,
ylla.org
.
:: Anime Series For
fanfictionaxis
::
1. Solace. 2. Eclipse. 3. Apollo.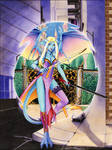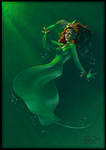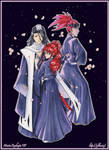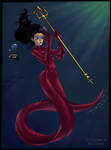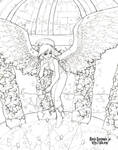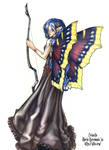 :thumb38959511:
Please visit
My Store
for Original Art and Prints for sale.