NEWS : July 1st
Hey, guess what, everybody?! I'm at 50K views! How did that happen?!
~~~
I am hard at work painting my latest, which you can see a sketch for down below on the left. I'm really starting to learn a lot about watercolor, and thanks to the crits of my lovely boyfriend, I think my colors are getting better.
I was going to send some art to the Gathering this year, but it turned out that I had to go on like 3 consecutive business trips in the weeks leading up to it... and never got around to sending them art. So sad... Maybe I'll get my butt in gear in time for Comicon.
~~~
In other news, I unwatched about 50 people last night because they hadn't posted anything at all in years, or because they weren't doing the kind of art I wanted to be inspired by, or both.
~Maria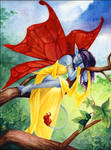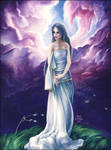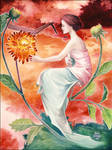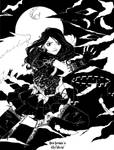 :thumb37897520:

:: Greetings to my newest watchers ::
I have
600+ watchers
! Wow. Thank you, everybody!