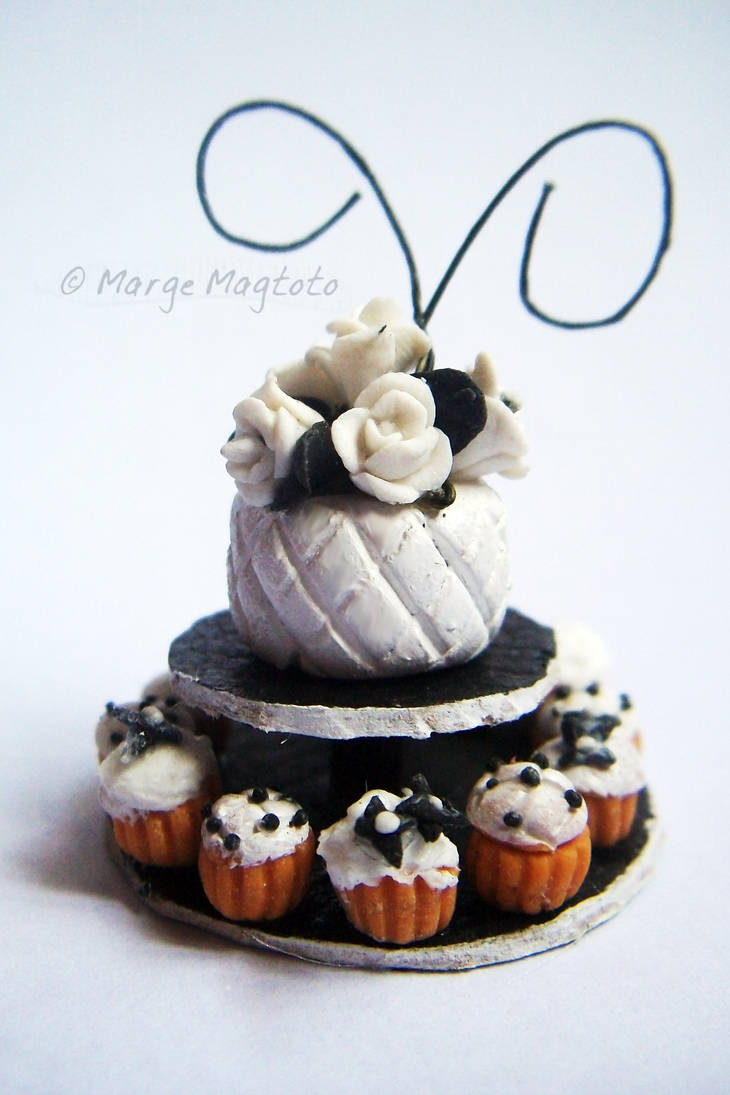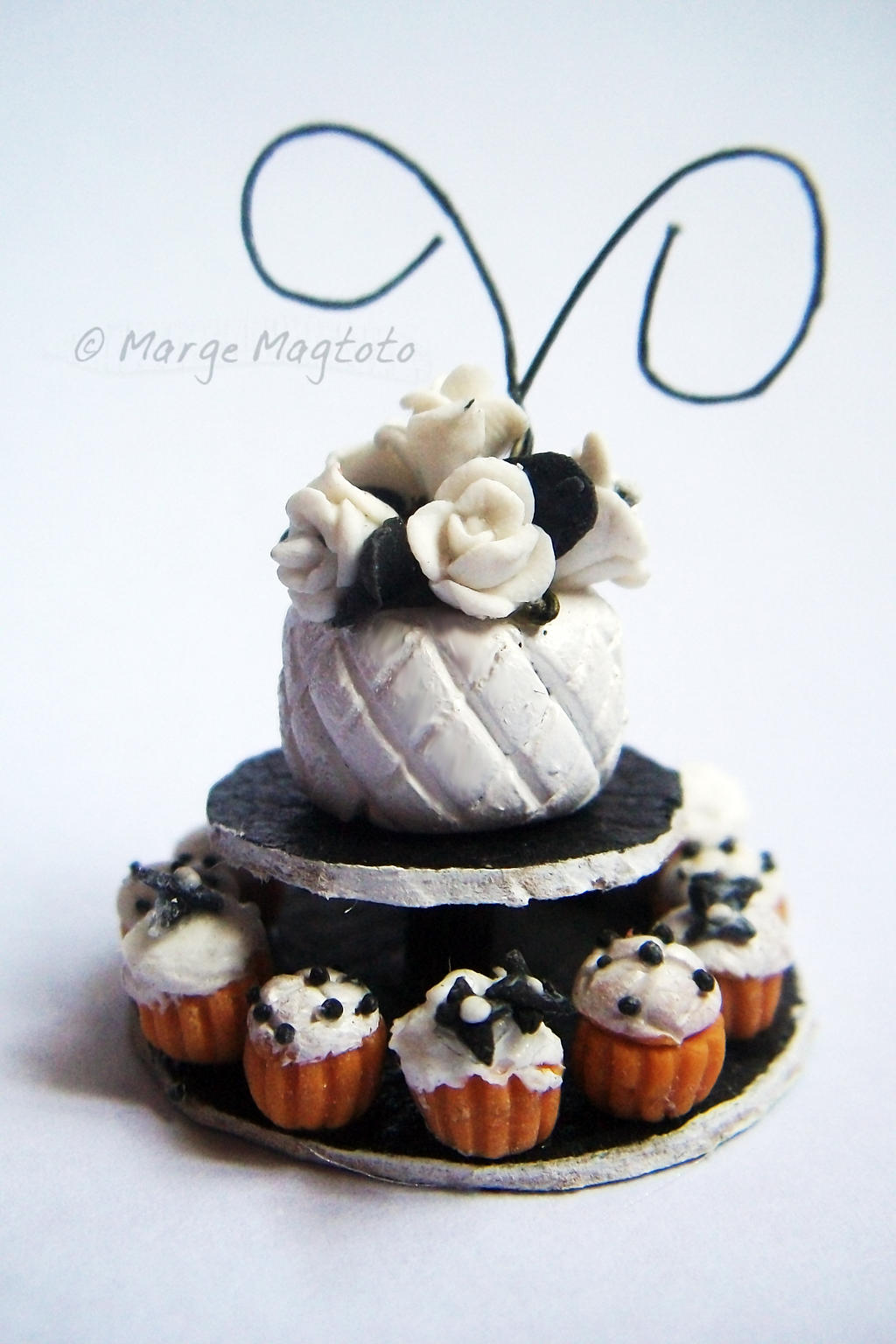 It's done! My first real-food replica challenge is done!
I had the honor of getting permission from the talented Ms. Verusca Walker
(
[link]
), to replicate her food art in Miniature

I replicated her Shabby Chic Wedding Cake. (Click on the photo below for the link!)
:thumb208778707: (
[link]
)
Yes, I know, it doesn't look half as good. I had a difficult time with the cupcakes. i was supposed to copy the 4 layers of cupcakes but the small black dots hurt my eyeballs! They're a pain to make! So I just made 1 layer. LOL! I also gave up making the dots on the cake

My favorite about my replica are the roses <3 I think that's the only thing I'm a bit happy about

Air Dry Clay and florist wire for the cake and cupcakes. I used acrylic paint and illustration board for the cake stand

Thank you Versuca for this opportunity to use your work as an inspiration!

More real food replica challenge next month! Any suggestions?
The flowers definitely look lovely, and you did the fondant patterns on the cupcakes really well!

Good for you, trying a new challenge!
Reply

Thanks you for the kind words. Though I know I still have a lot to improve! Thanks for the encouragement!

Reply

Ahhhhhhhhhhh how cute

Well done!!!!! Love it!!!!
Reply

Thanks Verusca <3 I'm glad you like it

Hope it made you smile

I really love your designs! All of them! I'm sure you went a long way to get to where you are now

Really inspiring

Thank you!

Reply