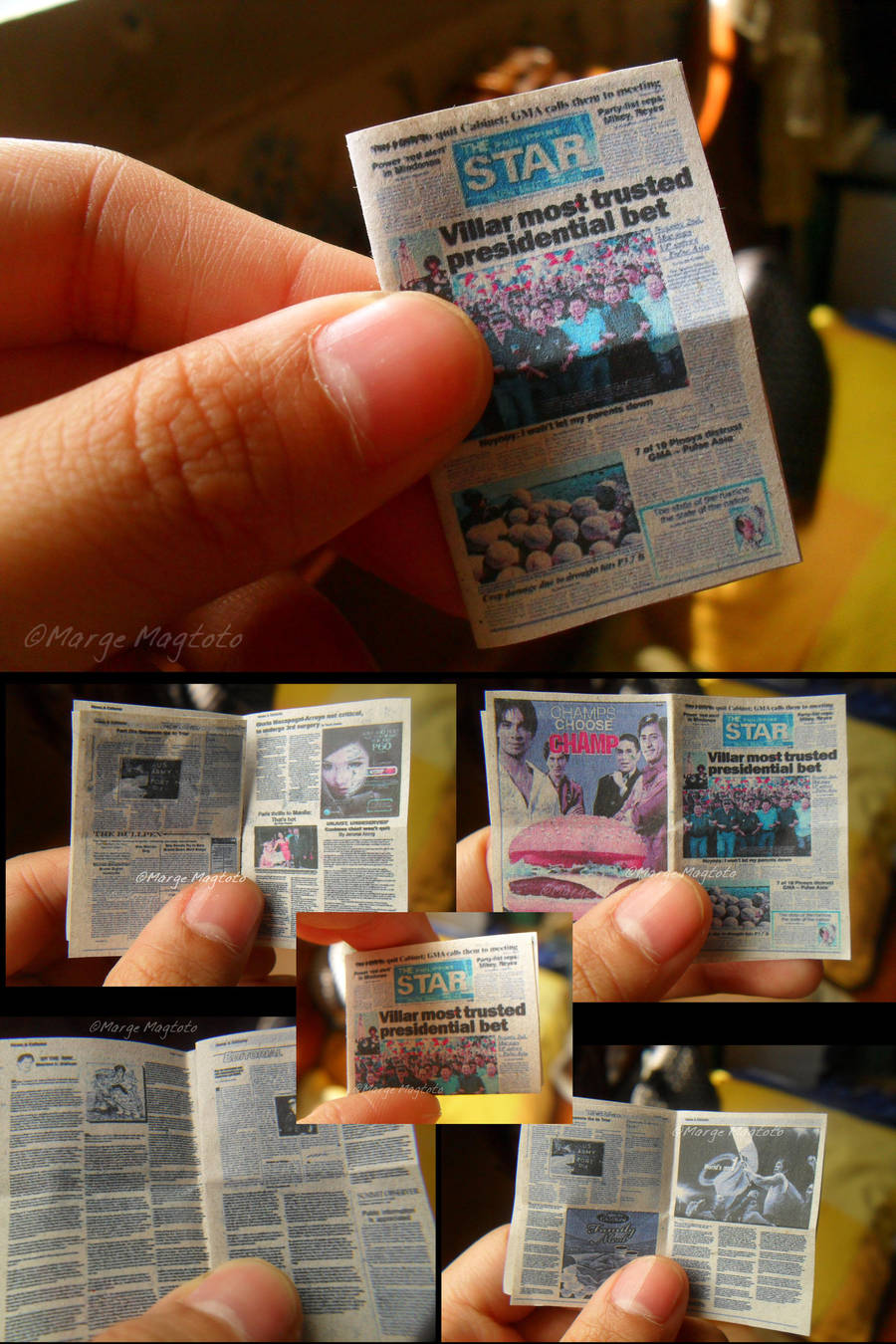 Watch
Dollhouse Newspaper!
I made this 1:12 Dollhouse sized Newspaper.
Edited using Adobe Photoshop CS 5 then printed on newsprint paper. I think only people from the Philippines would be able to get what paper this is

it really has "news" and ads in each page

Note: I am NOT in any way affiliated with THE PHILIPPINE STAR. All text and images used are fictional and/or taken from the internet and may/may not be factual.
Enjoy!