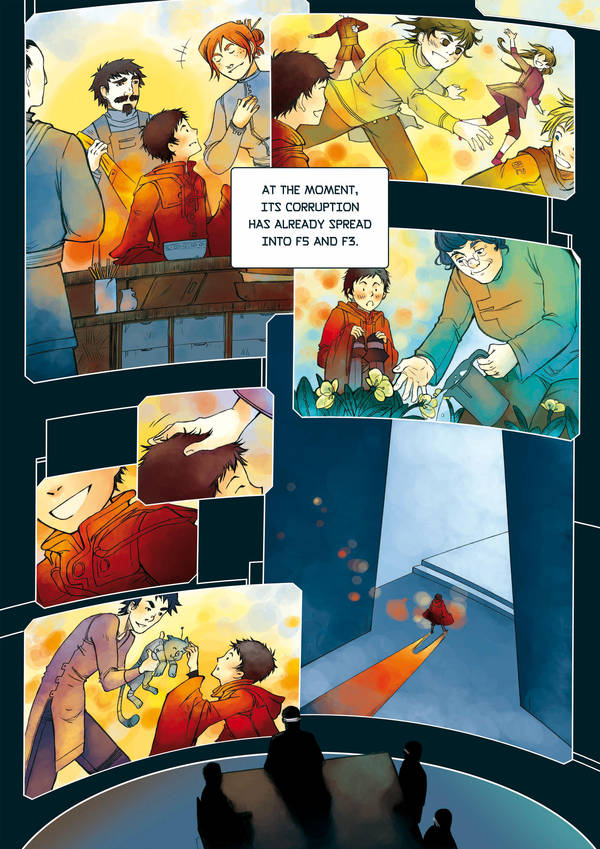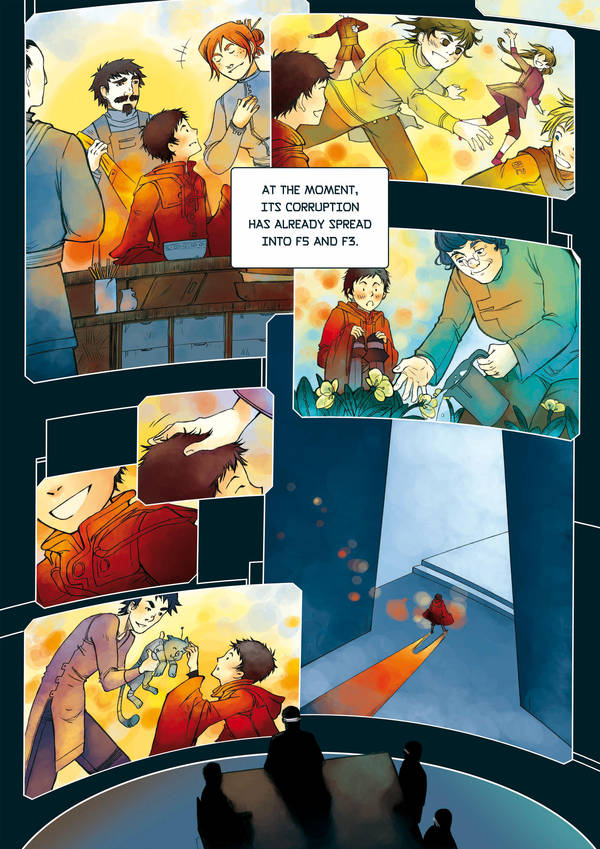 Page 1:
[link]
Page 2:
[link]
Page 3
Page 4:
[link]
I did this 4 page comic one year ago, for the contest Ciutat de CornellÓ as a class exercise. Even though I see many mistakes and things I don't like anymore, the fact that I was able to finish it still makes me really happy. While some panels were a pain to draw, the coloring process was so, so much fun (=
---
Hice este corto cˇmic de 4 pßginas para el concurso Ciutat de CornellÓ, como ejercicio de clase, hace ya un a˝o. Aunque ahora le veo mil defectos, sigo muy contenta por el hecho de haberlo podido acabar. Algunas vi˝etas fueron un dolor de cabeza, pero me lo pasÚ en grande pintßndolo (=

Molt ben pensat lo de fer una composiciˇ que simula les diferents finestres d'una gran pantalla d'ordinador. Integra molt bÚ les diferents escenes i Ús una forma d'estalviar temps i pÓgines per explicar una hist˛ria. Ja sol passar que en els concursos, com que nomÚs tens de 2 a 4 pÓgines, has de pensar una micona per desenvolupar una idea en poc espai.
Reply