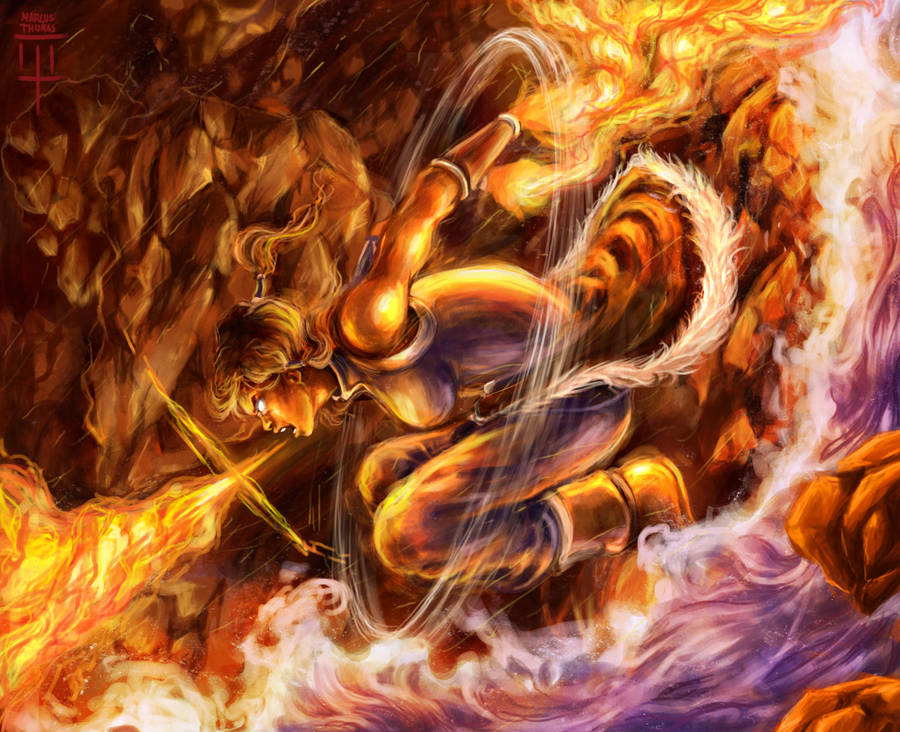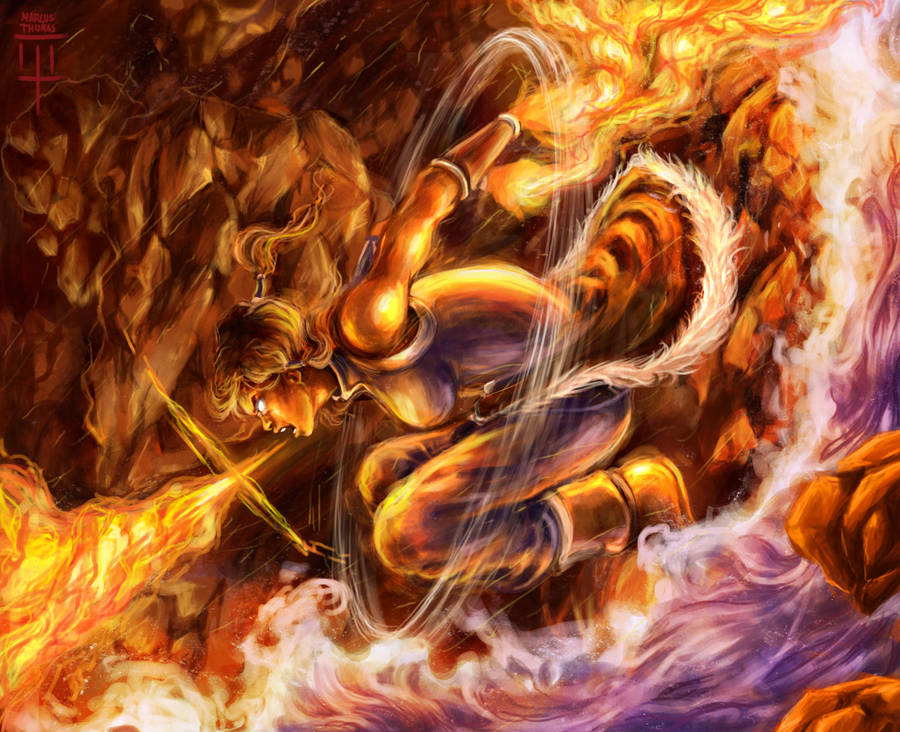 Watch
Soooo I was looking in my gallery a few days ago... and I thought to myself "Y'know... I love my gallery! But it feels like there's something missing...". And then I realized that that something was SOME AVATAR FANART!! I'm a huge fan of the series and yet I haven't made a single piece of art to show how much I love it! I'm getting pumped up for Book 2 of The Legend of Korra!! I feel like when her avatar state is triggered through anger that she's going to look somewhat like this... Scary for anyone else who even THINKS about fighting her... Anyway... here it is. Something new... (FINALLY.)
I hope y'all like it!! Don't forget to comment!!

This is a beautiful piece of fan art. It is elegant and well crafted. It is a great take on Korra. It reflects her spirit vividly and truly retains the essence of her character with out copying an exact scene from the show. Which brings me to the style of the art. The style is very different from the shows art work, which makes this piece interesting and brings a new perspective to the viewer. It doesn't feel like I'm looking at something taken from the show. It has its own feeling with out detracting. The style of the artist adds to Korra's character instead of changing it, which I think is a common problem in fan art. All in all a lovely piece.
The Artist thought this was FAIR
10 out of 10 deviants thought this was fair.