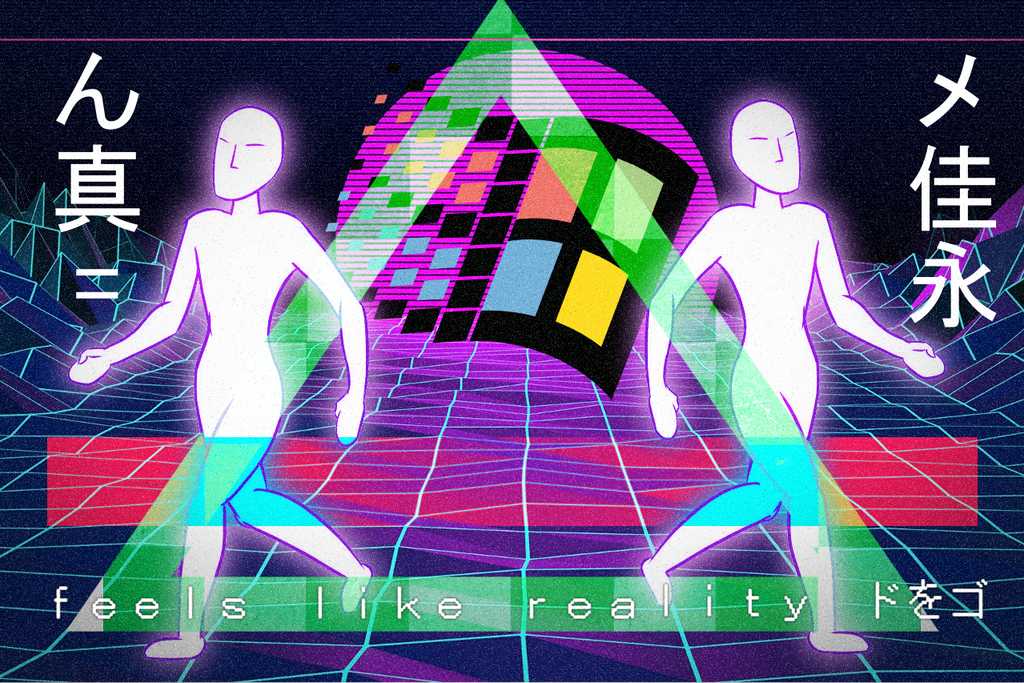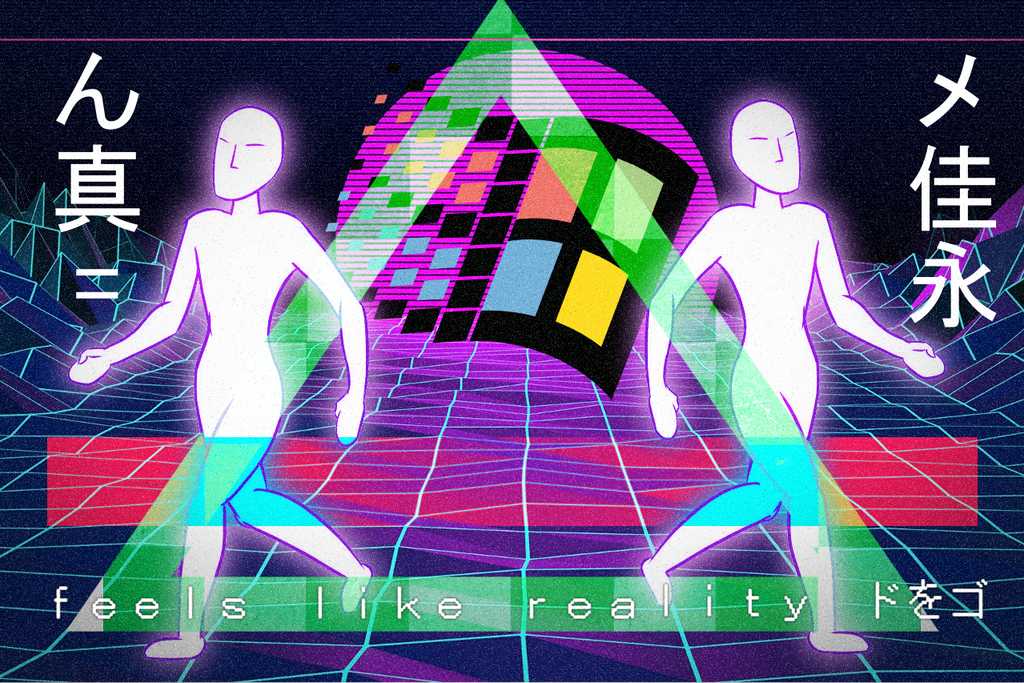 www.youtube.com/watch?v=meP-GL…
The human shapes are originally made by

Original background:
wallup.net/retro-style-1980s-a…
Magic generator:
lingojam.com/VaporwaveTextGene…
Win98 logo vector:
pkmnct.deviantart.com/art/Wind…
The story behind this one, is that... I've just received that random sketch of human sapes from

on Telegram, and I felt like I had to do this. I've been listening a bit too much vaporwave lately

I've spent ~35min making this in Gimp.
I have made some other a e s t h e t i c pictures... but I can't upload them for copyright reasons :/