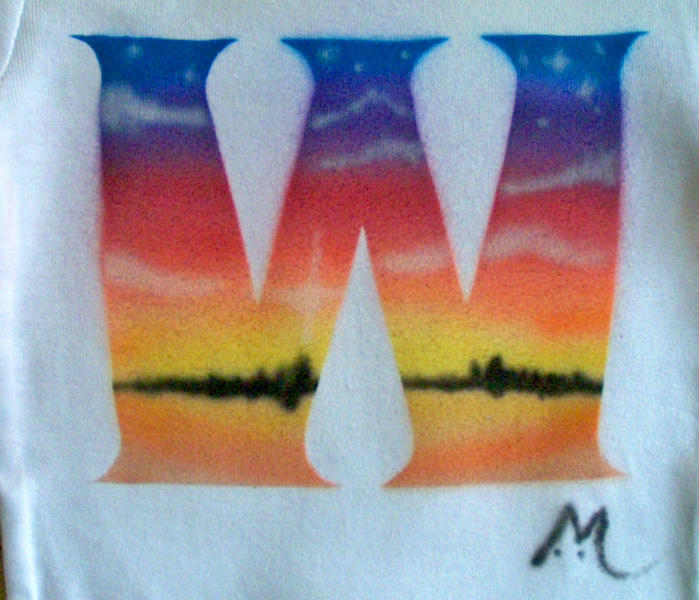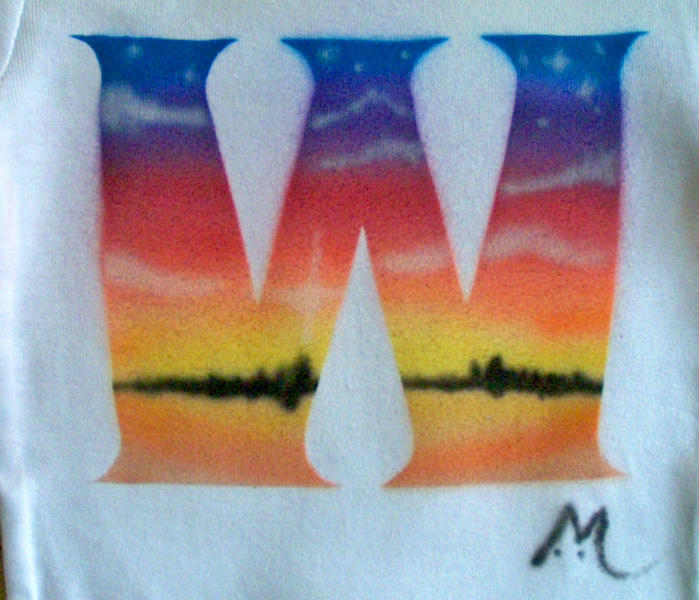 Watch
Created as One of three W themed T-shirts as 1st Birthday present for my niece Willow. This image was hand painted using a stencil and airbrush.

I later received a card from Willow in which she thanked me for the T-shirts. I sensed in them that having parents in the media industry has rubbed off on her as I'm pretty sure she was using a ghost writer.

I am willing to take on commissions for similar hand painted T-shirts with any letter for around £30 plus postage.