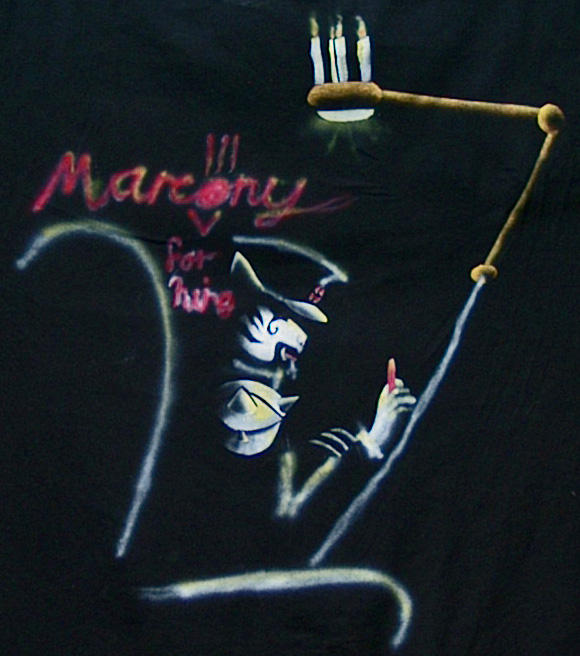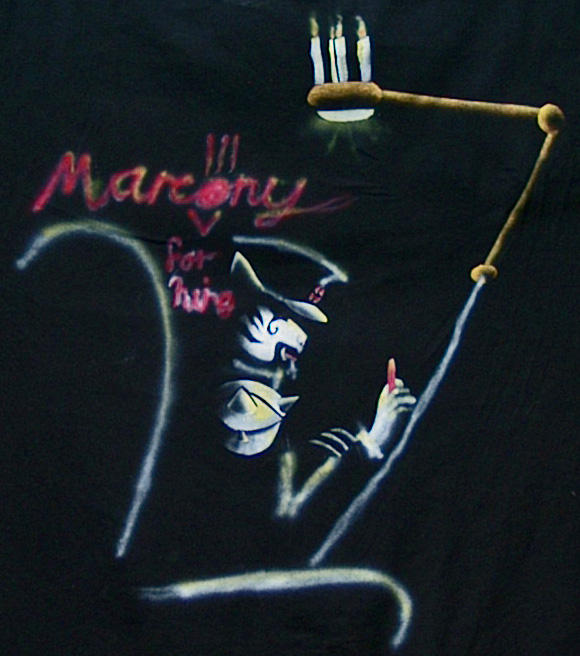 Watch
Hand painted in acrylic on a black T-shirt using air-brush.
I painted this picture of my personal charater to wear when I'm trying to pimp out my artistic services in person. Services which as you can see now include hand painted T-shirts.
I realised today that I've been using this charater since 1997 at least. This is one of my favorite pictures of him.
If you'd like to commission a charater of your own on a T-shirt I've not got further infomation on my
commissions page
.