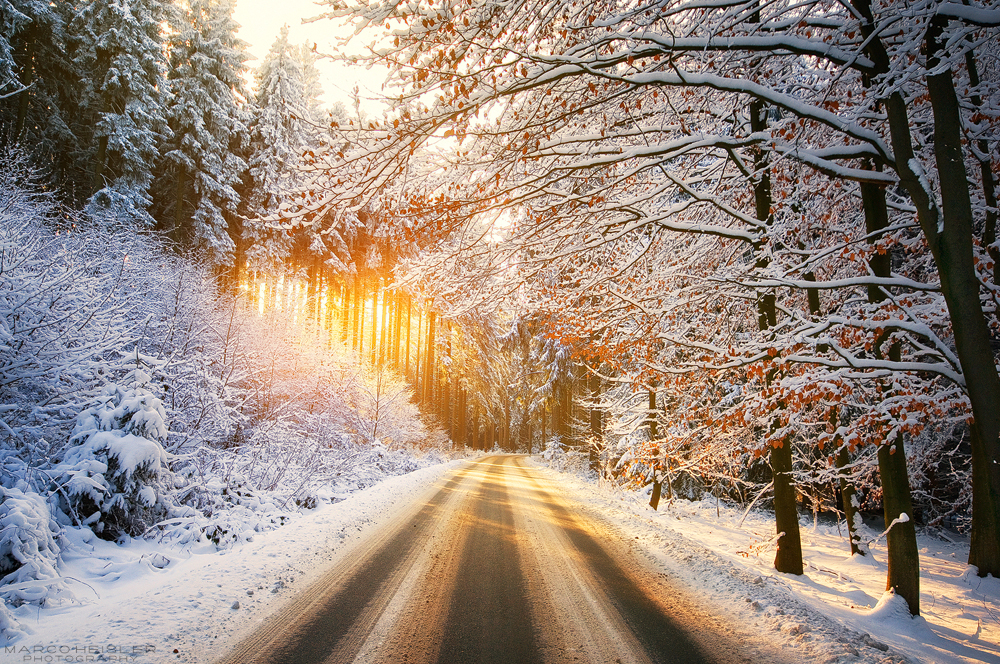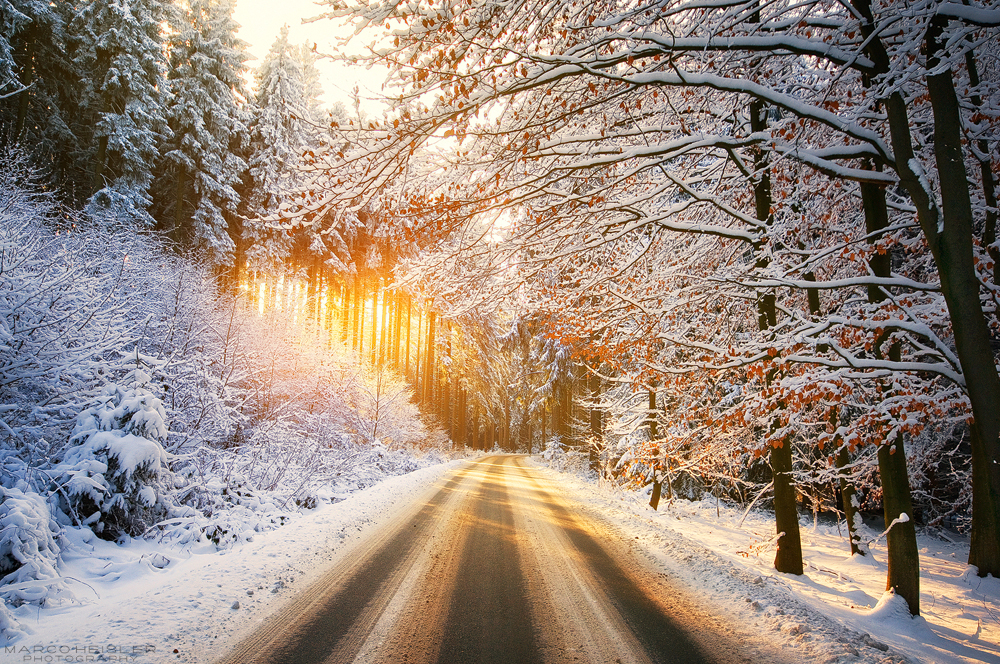 Watch
What a winter... I love it


Full view for best quality




location:
Vogtland, Saxony, Germany.

equipment:
Nikon D300 & Sigma 10-20, converted from RAW.
saturation, brightness & contrast edited in PS.


Thank you very much for all your support!


MY GALLERY


MY FACEBOOK PAGE




All my work is © Marco Heisler.
Please do not use it without my written permission.

This is probably the finest work I've ever had the pleasure of critiquing.

The light shining through the trees is just marvelous. The scene is amazingly serene, and peaceful. The composition is excellent. The fresh snow on the still red-leafed trees is an amazing sight to see.

I commend you on the incredibly clean processing job with absolutely no artifacts of any kind. I'd love to know more details about the processing.

Maybe the only thing that just may make this better is a slightly narrower crop, but I'm not sure about that.

Superb photo - a true masterpiece, in my opinion.
The Artist thought this was FAIR
120 out of 123 deviants thought this was fair.
Alright I have never done a critique before, so lets see how this goes.

This photographs screams the time of the year, the fine line between Autumn, and Winter. And oh what those moments can feel like. Well you captured that moment pretty well. With the I am assuming morning sunlight. As it creeps though the trees, and spills all over the road and ground. It feels very warm and inviting.

The transition from cold to warm, cold on the left, and warm on the right. Is very nice addition, makes it feel like there are two sides to this picture. Left side is Winter saying hello. And the right side is Autumn saying goodbye for the year.

Normally I hate when things are in the middle of the picture. But this works, somehow, it works. I'm not sure how, maybe its the trees on the right creeping into the left side. I may never find out, and it doesn't matter, it just works.

The combination of the two seasons, the light spilling into it, and the overall feel. Make this a really strong photograph.
The Artist thought this was FAIR
32 out of 35 deviants thought this was fair.