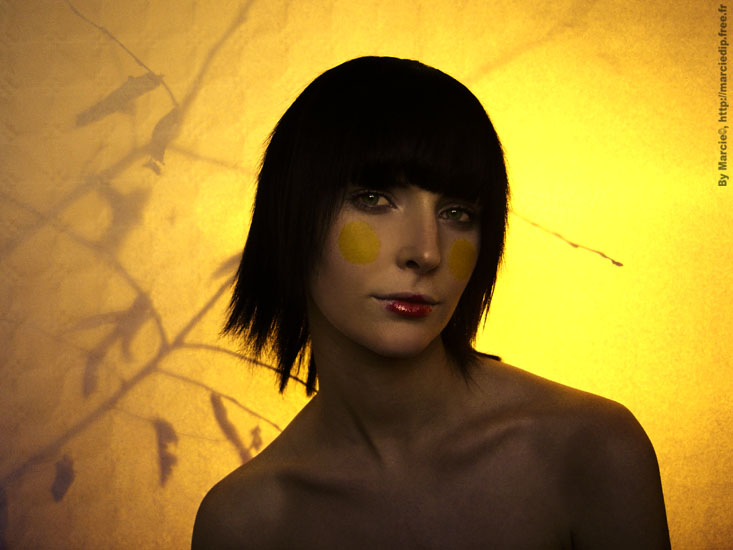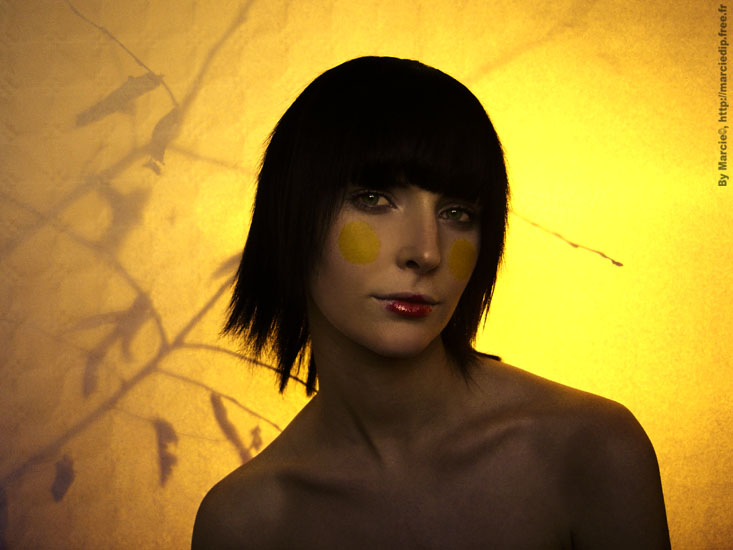 Watch
I'm sorry !!!!!!!! I know I post again !! and there are 9 photos of this serie !! But I just finished them last night ... so wanna post them anyway



Model : BrivaŽlle
[link]
Make-up/Hair : Amandine Perez
[link]
Photo/PS : Me
"Ombre Chinoise" idea and assistant : ~
MR-PIOPIO


:heart
The Wolf: ~
MR-PIOPIO

Reply

This Is Beautiful!!!
Love her!!and the Gold/Yellow!
Reply

Nice colors! This make-up is also so damn cool! *_*
(someday i'll make something with a make-up like this

)
Reply

Awesome lighting - great job
Reply

Wow, i love the lighting in this series it really draw attention to her beuatiful face. Amazing!
Reply

This one has to be my favorite... the effect the branches give and the expression on her face and the position of her body... this is just wonderful!
Reply