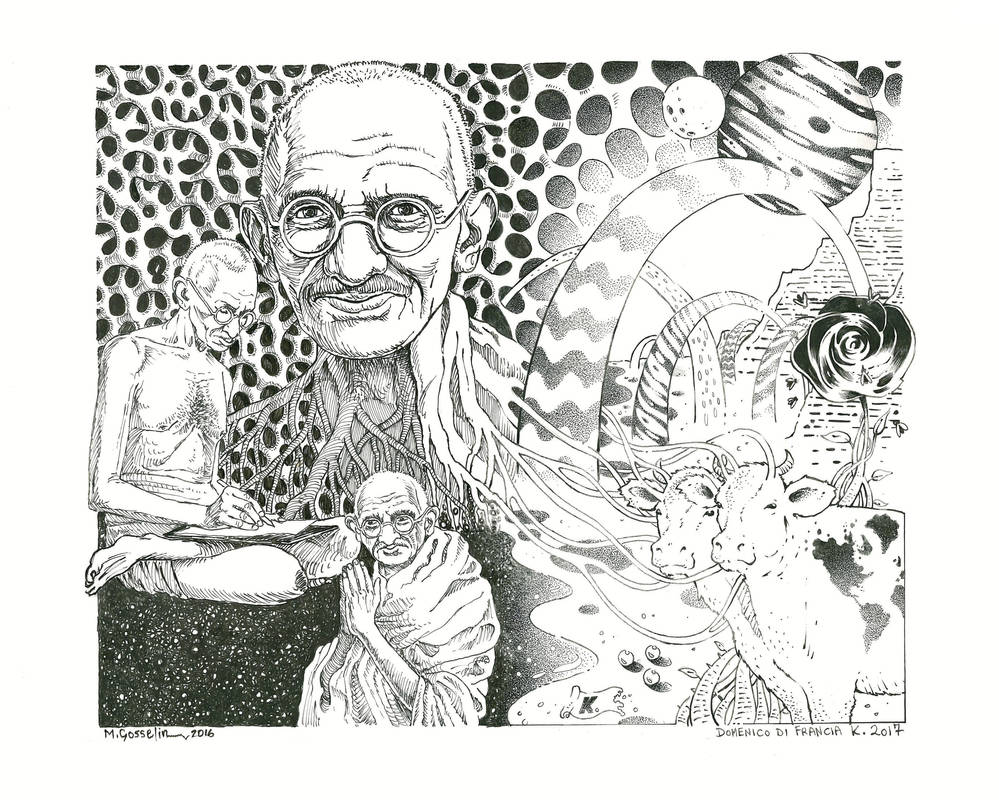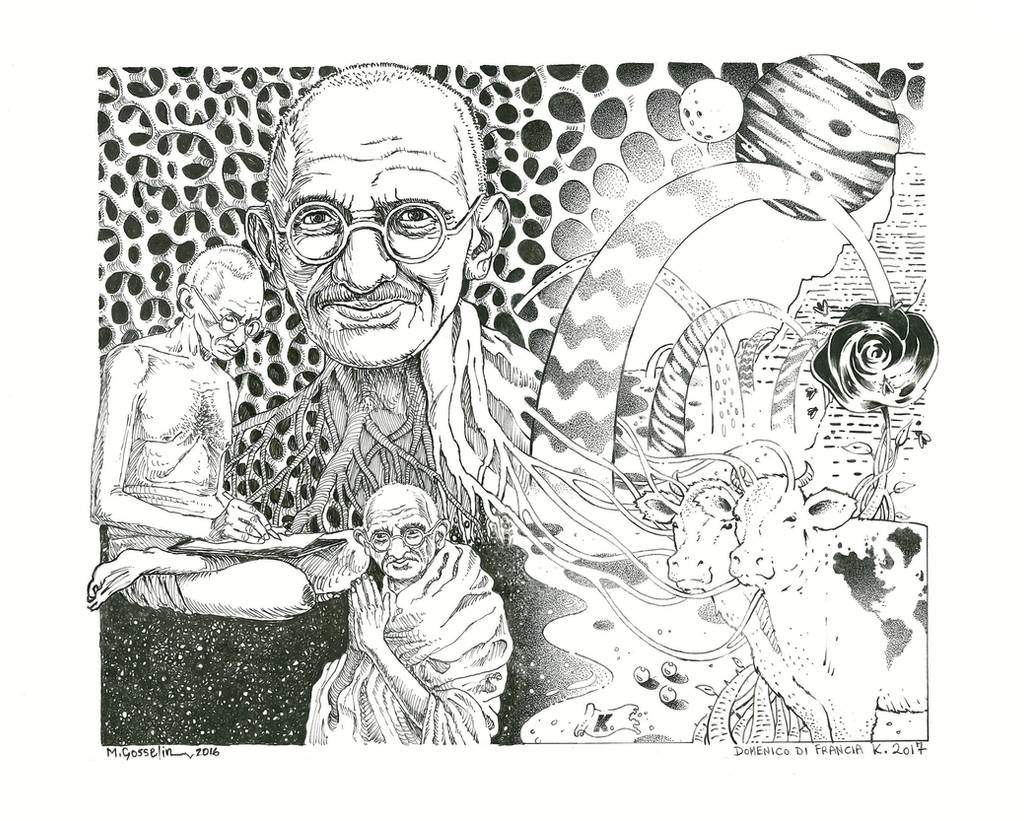 Watch

Wonderful work and collaboration Marc!
Reply

Thank you Peggy, how are things?
Reply

You're very welcome Marc!

Things are okay - still waiting for spring! We had 2 feet of snow dumped on us in the last storm. I hope all is well with you.
Reply

Simply amazing. YOu can't tell where one leaves off and the other begins. Outstanding details!
Reply

That's a brilliant title...and composition!!Very fitting for a man as wonderful as Gandhi was.Such a great man of peace.A beautiful collaboration between a par of complementary,amazing artists!!
Reply

Reply

Reply