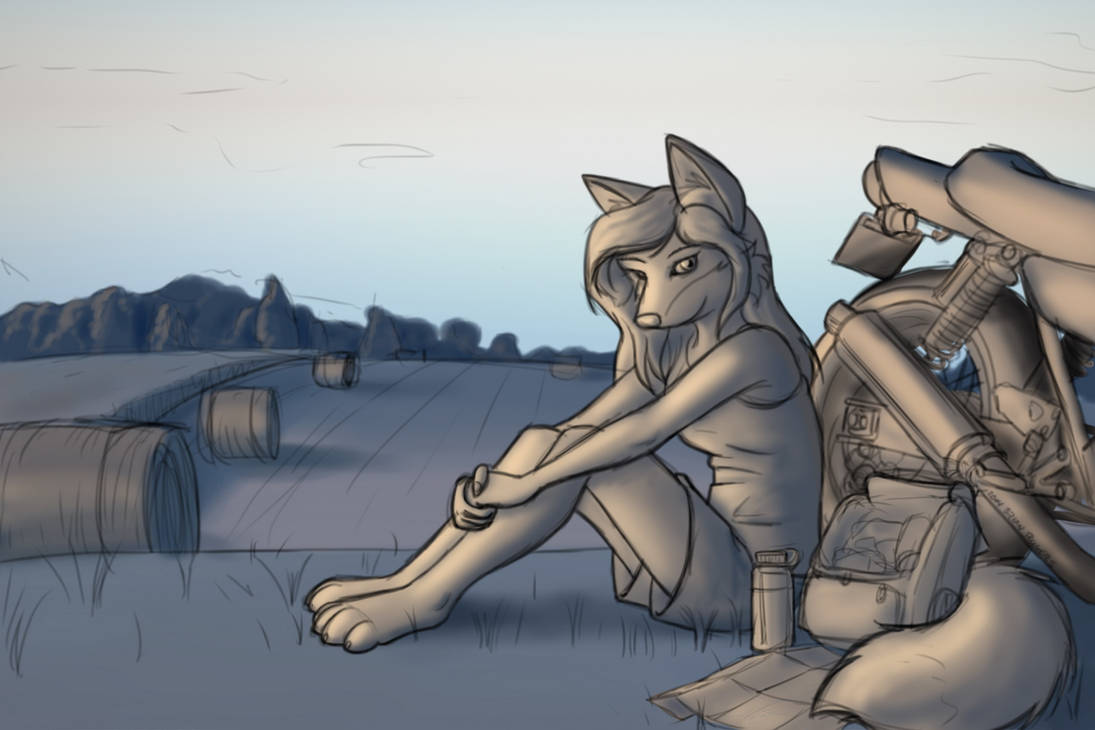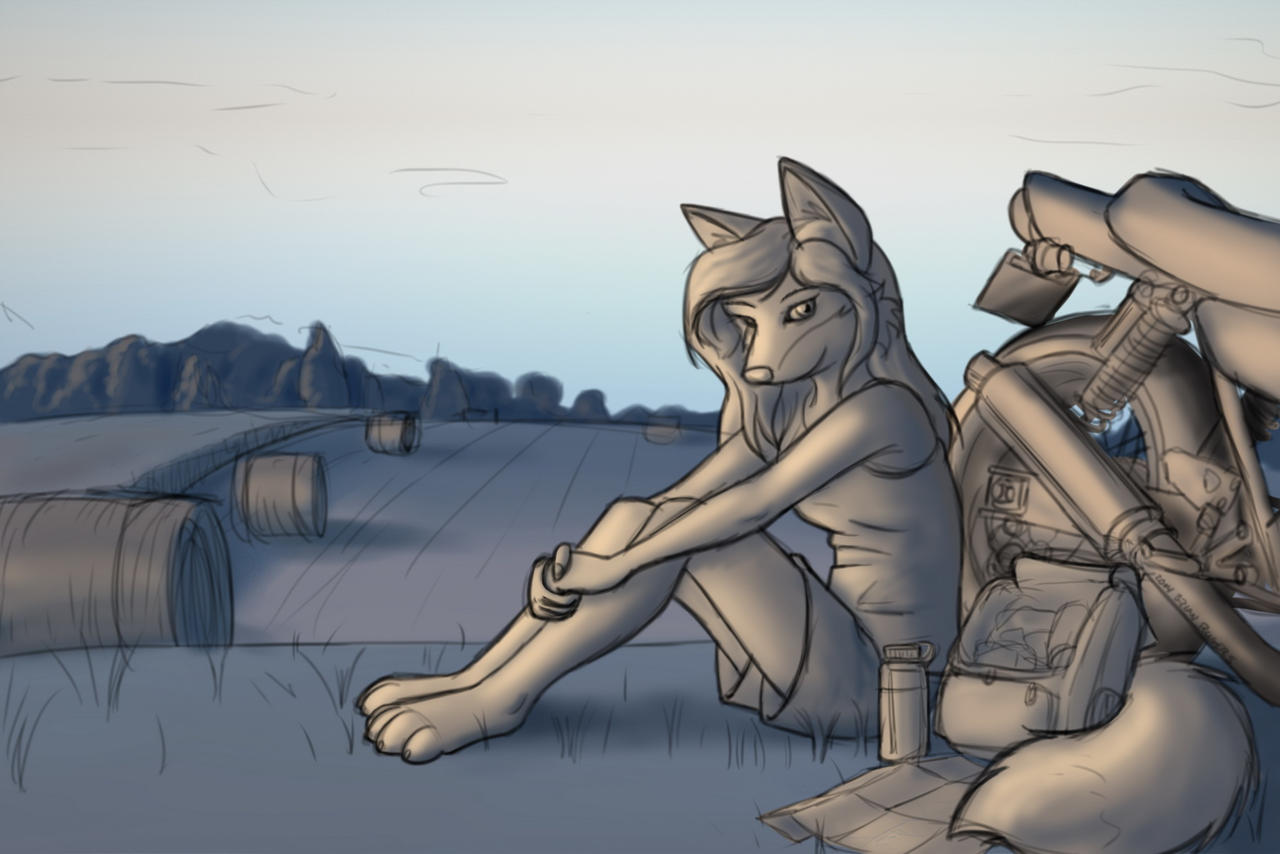 Watch
Veronica takes a break in a farm field during a motorcycle trip. I always liked the look of material-less 'clay' renderings, so used that color palette here.

Once again, awesome job! I really love your style. Its hard to find this kind of anthro art.
Reply

The character featured in this picture you've done looks very nice and lovely for sure.

Reply

Posture good, composition and arrangement are fantastic. Your postures just keep getting better; she looks naturally posed and in harmony with the setting, as well as quite foxy.
I see what you mean about the coloring; the setting and figure are 'soft' and so the colors should be soft too, probably just before sunset.

Should you ever go to T-shirts with your work, I'll take this one.
Reply