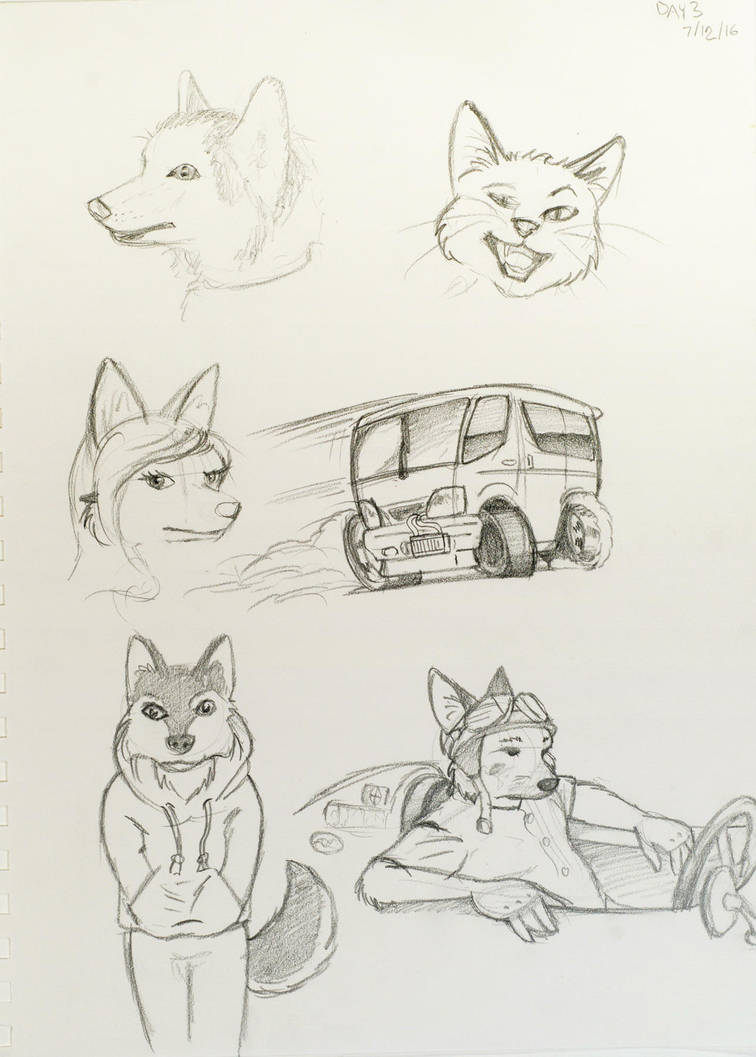 Watch
Day 3 of sketching. Clockwise: a husky, a cat, a drift Hiace van, Marcello's dad, a husky in a hoodie, and Veronica.

Fun to see your sketches. Your figures are looking loose and flowing, lifelike poses and expressions. Nice.
Reply

Hey Scruffy! Thanks for the feedback

How're things going? Sorry it's been so long.
Reply

Hey Marcello,
My teaching year is just getting started after an awesome summer(part of it spent in Ireland and Scotland). Teaching is still a great job but I'm a department head this year so I'll only be able to see my free time with a good set of binoculars. Weird thing is that every year that is crazy-busy, I usually end up getting more art done. Maybe that will be the case this year.
How does your year look?
Reply