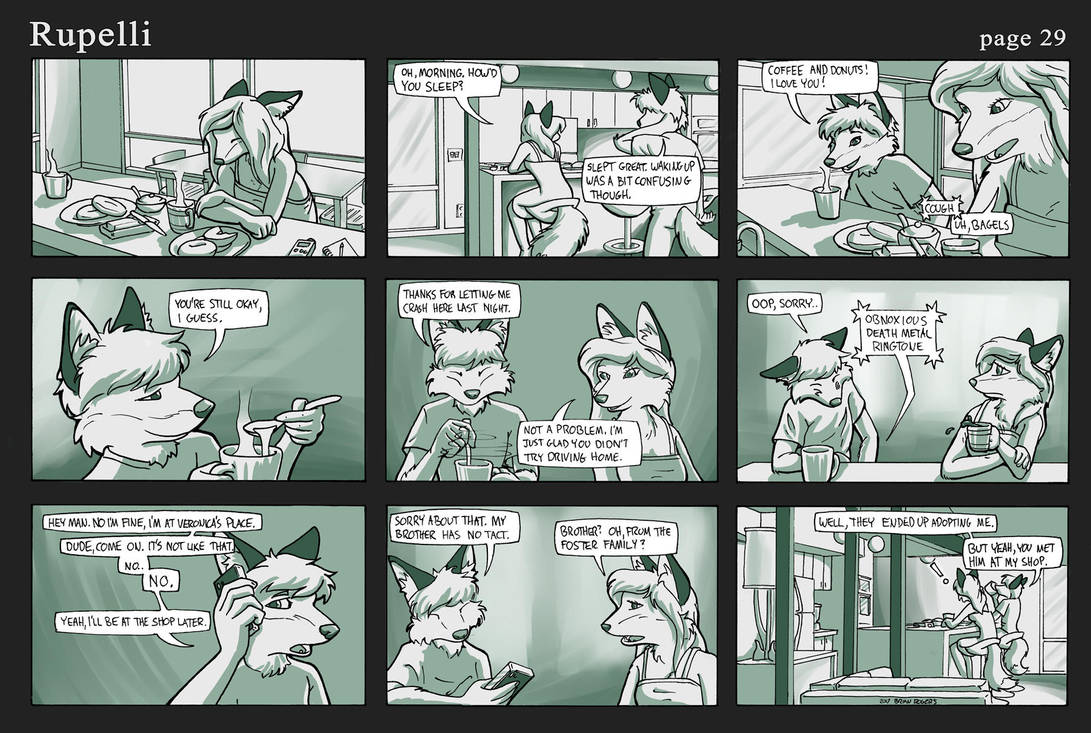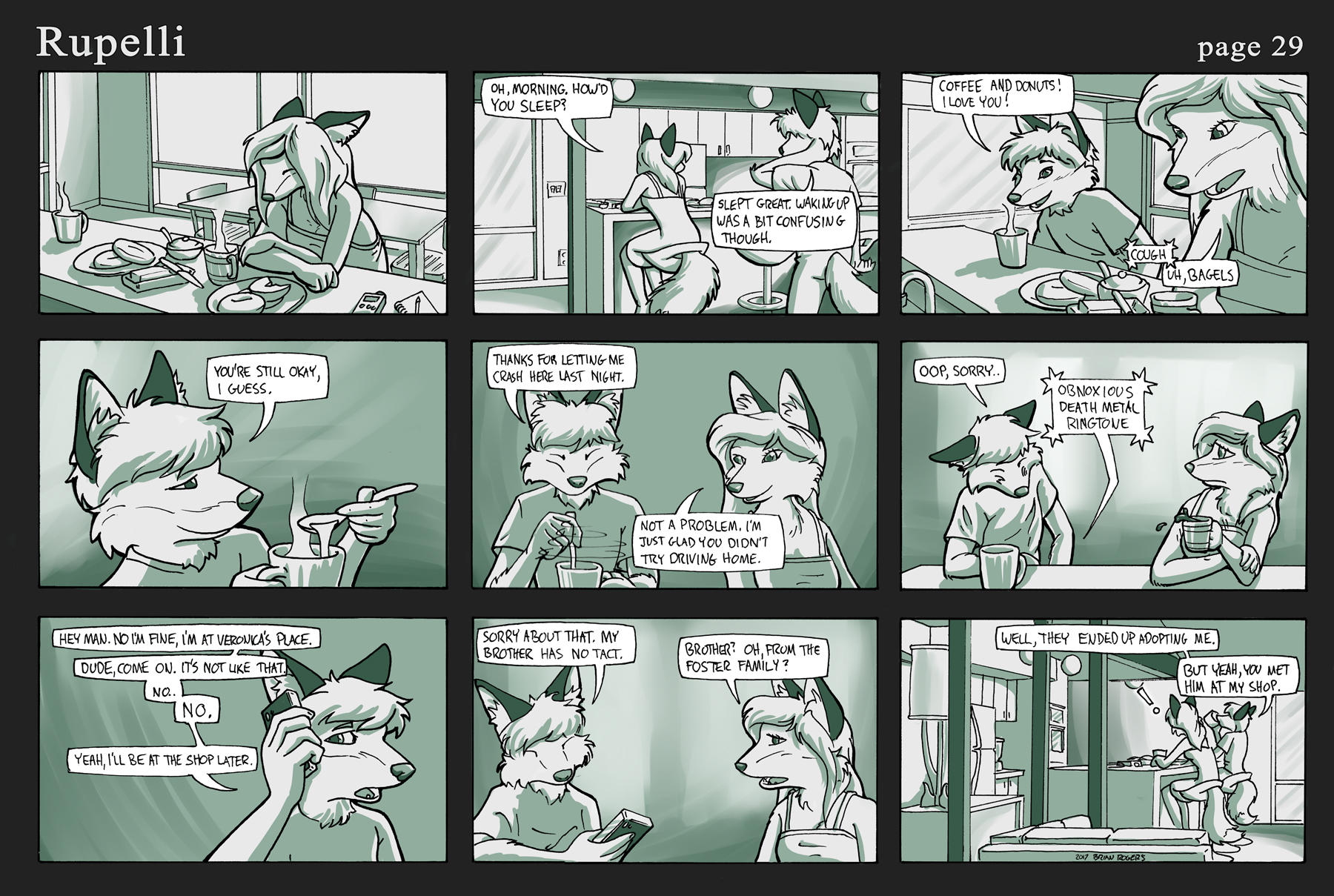 Watch
Ever wake up and it takes a bit to figure out where you're at? I bet Marcello knows that feeling well.

Just caught up on this comic! Really enjoying it

keep up the good work!
Reply

Thanks Burtan! Glad you're liking it!
Reply

If I may ask, what would your new update schedule look like as you wade back into making the comic? I know nothing is ever set in stone, but I know I'll be checking back in at your website every so often if it's not posted to DA first.
Reply

I decided to update it the first of every month for now. If I start getting a lot of pages ahead I might bump that to twice a month.
Reply

Good to know! So you have the script all written for their story, then?
Reply

You've been practicing in your downtime, and it shows! The POV and two-point perspective is flawless and the scenes are arranged well. Well done.
Reply

Thanks a bunch Scruffy! I have been practicing actually. Mostly sketchbook pages while streaming on Twitch. I'd love to have you stop by sometime!
Reply

Thank you for the invite but...I don't Twitch, tweet, Facebook or even have a cell phone. I guess every new bit of tech is both a time-drain verses benefit, and I keep my circle of contacts small and interesting. Anything you post on Deviant I will certainly see.
Reply

"obnoxious death metal ringtone"
Same.
Reply