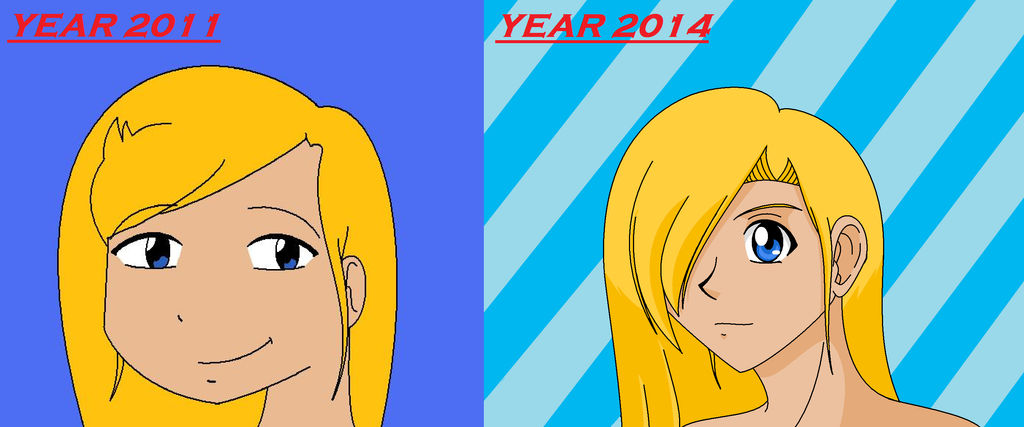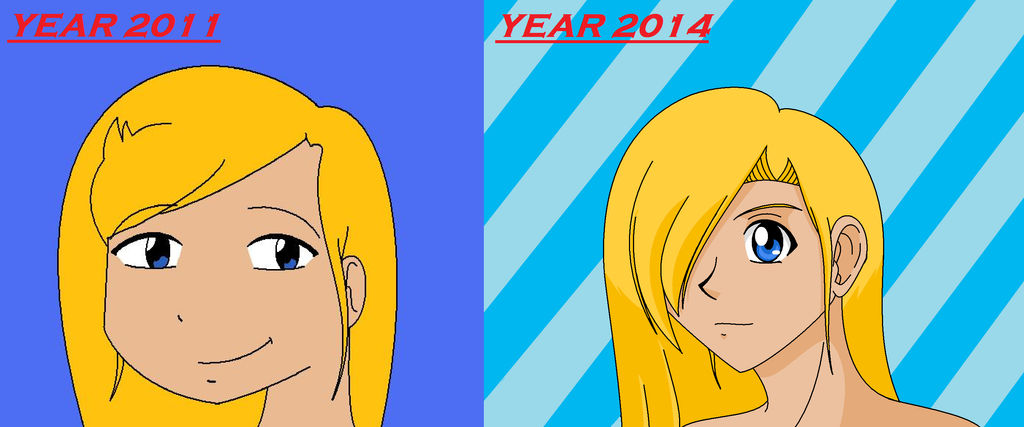 Watch
Just as the title says; big difference. These two pictures are of the same girl (Cathy Smith) and were both drawn by me. The one on the left is when I drew her back in 2011, when I had started to get used to paint. The one on the right, is a lil' somethin' I drew up a few minutes ago. Now my style a bit fused with YGO because it's all I've been doing for the past few months, but my style has also improved because of it! See how much I've improved over the years?
Monster Buster Club/Cathy Smith (c) Marathon Media Production

You really have improved by miles! Well done!

Reply

Cool!

Reply

Yeah, I really improved at drawing on the computer. The thing is, I still use the same program.
Reply

Reply