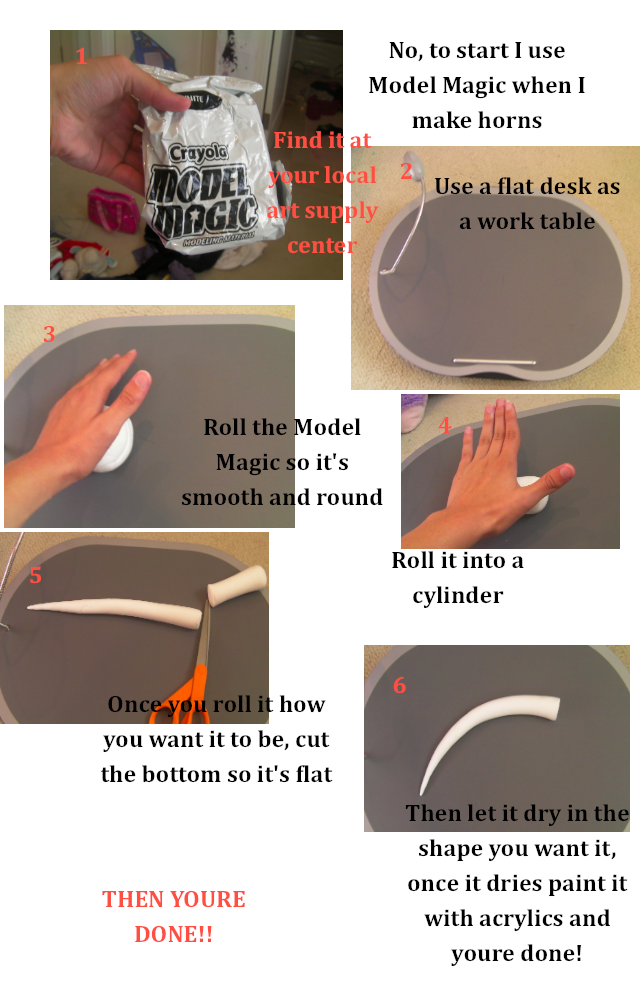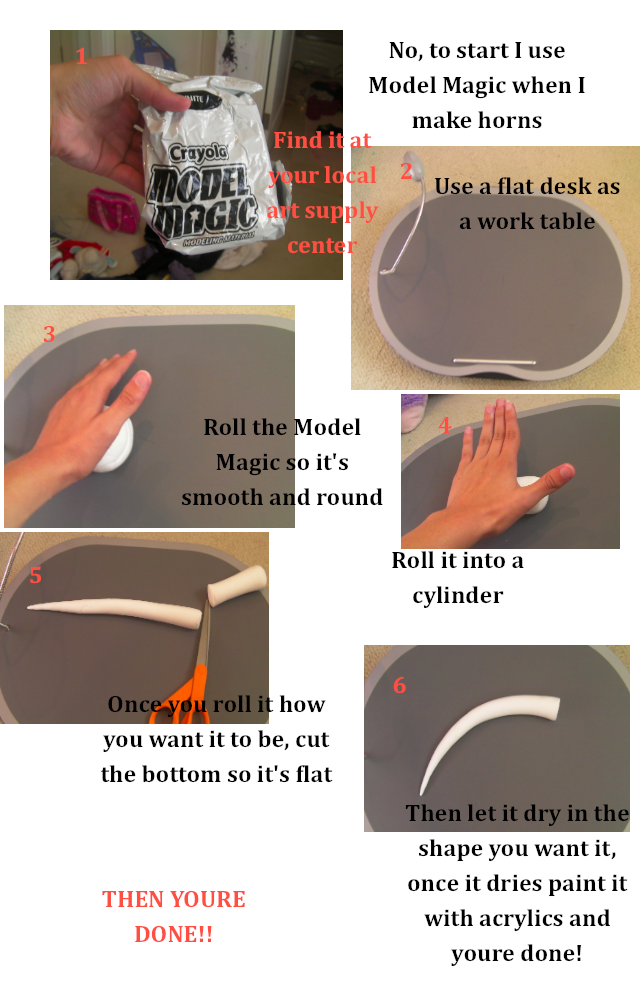 Watch
Here you go!~ I decided while I made the tutorial it was a good idea to work on my Mysu horns for when I cosplay Mysu~

so here you go!

This still doesn't account for how to actually WEAR the horns
Reply

uM... im TRYING TO MAKE A tAVROS COSPLAY... uM... wOULD THIS STUFF WORK FOR HORNS THAT BIG?
Reply

Perhaps you should try Styrofoam?
It's light, but It might take a while to carve out. :\
Reply

I heard model magic tands to crack. So im kinda afrade to use it.
Reply

it does crack but you just have to be careful while shaping it or it'll crack while drying
Reply

Ooooomygosh these are gonna look amazing when they're done *O*!!!!!!!

YOU SHALL BE
THE CUTEST MYSU

Reply

Hahahaha, I already use Model Magic for everything XD
Reply
justines broke. :<

URG i need to make karkat horns..
Reply

Reply

Reply

but you gotta glue it to a black headband and that was the part that was kinda annoying for us, plus depending on WHAT horn you make it can get pretty hard
Reply

ooh i see. sooo. its like.
well. for Aradia, im gonna buy the horns at Party City and paint them
but for being sollux's girl version im not sure if i can get the horns right D:
Reply