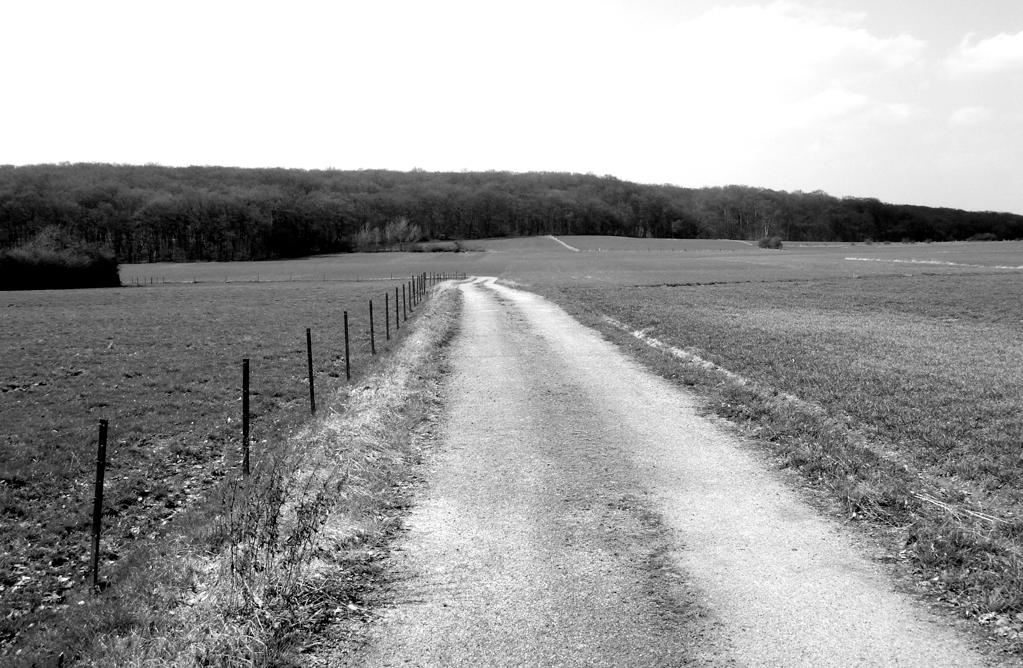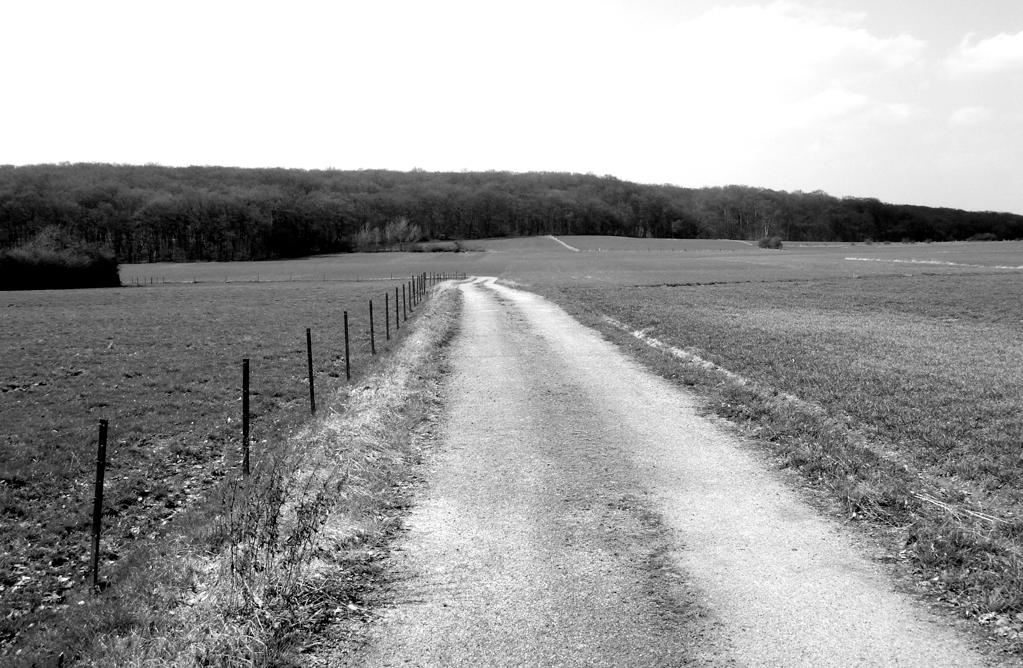 Watch
Take the last 3 pictures, and view them one after the other. You might get a little insight on the Luxembourgish countryside. Note though, that this road is of course, not a road where you should, or are even allowed to drive on with your car.

2 things to pay attention to, for I made them on purpose. a) the contrast. I like the greyish tones and b) the relative unsharpness, or softness of the back.

As always, I appreciate comments of all kind.

I go away for two weeks and you take kickass pills or something?

This is fantastic. You could even get away with cepia tones for this piece.

Beautiful job!

Cheers,
LordGhost
Reply

Em. Wow. Give me a minute to get that awful grin off my face.
- - -
Woo. Are you serious? I mean. Hm. It's wonderful to get this sort of comments. Thank you so much.

Reply

Yes, very serious. Excellent work. I wish I had time to check out more of your stuff, but I'm heading right back out on the road this mornin'. I will however, when I have the chance.

Cheers,
LordGhost
Reply
Wonderful!! I love this in full view, it almost feels as though I could climb right into the photo... it makes me want to start walking and never stop. It has a timeless feel to it that is very compelling!!
Reply

Well - thank you very much - yet another time.

You kind of seem to really appreciate the pictures. Which is kind of interesting, because I start to dislike them. Well dislike may be a bit harsh, but I don't really say "hey, not that one came out nicely" once they have been taken.
Reply
Ahhh, yes I am the same way. As soon as I see my photos here on dA, I am saying "Oh, no! That is not good at all!".

It is the sign of an artist. If we did not care about quality it would not be so, and we would not care! You are very good at capturing images and inspiring emotions, which is such a gift!!

You are welcome, btw!!

Reply

Which technically means that I was to accept myself as an artist - which I am not, I am afraid.

I just try to capture some of the everyday things, that so often go unnoticed. Some people seem to like it, yet there aren't many who seem to. I mean, I'm getting some comments from regulars like you and LordGhost and velanderon. But that's about it.

So, even though, I appreciate that you like my picture, and some other people as well. As there aren't that many people hitting my site, I frankly don't think that they are very good, or even good. I mean, I don't like to say that - because I enjoy to take pictures, but - hm - it seems to be the truth...

You know what I mean or want to say?
Reply
I do understand what you are saying... I will say though that I am watching so many people that are wonderful photographers, but they have low page views. The only reason that I have the amount that I do is because I got a DD once. Also, I am very chatty.

I will use one of my good friends as an example. *
rapid-omega
has done professional photography for magazines, and most of his work is really very good. He does not have many people that are watching him or commentig though. He just does not have time to interact much with others here, you understand. If you keep taking your photos, you will see that people will notice more. You are good, or I would not watch you!!

So. Keep on, and you will benefit and grow!!

Reply