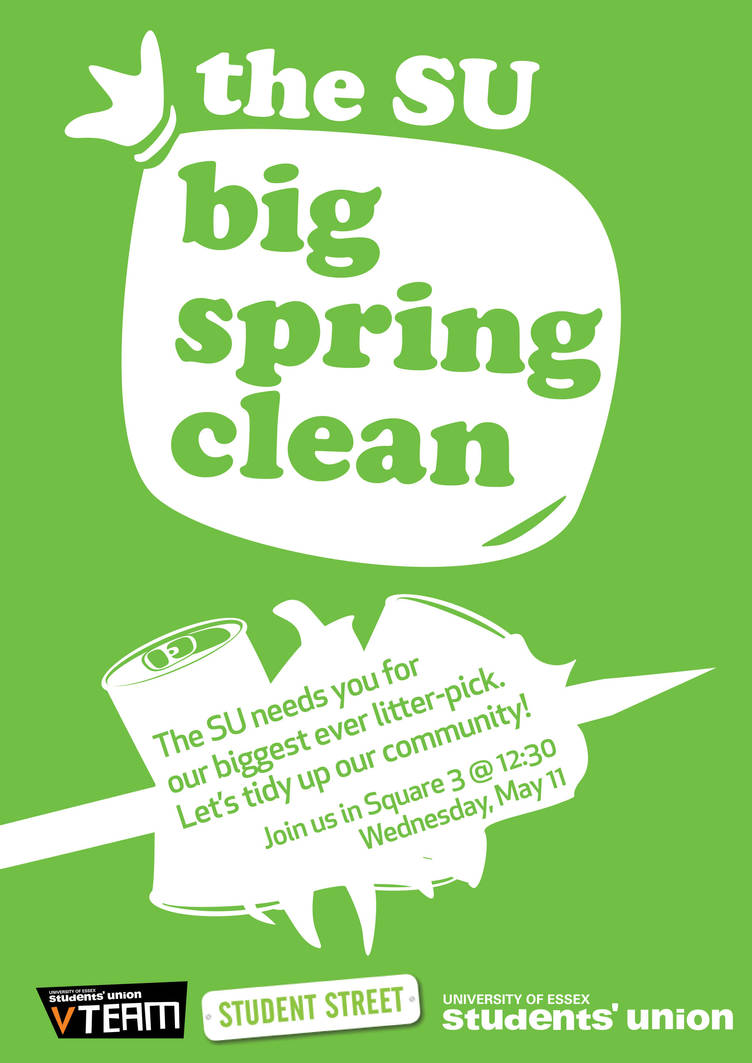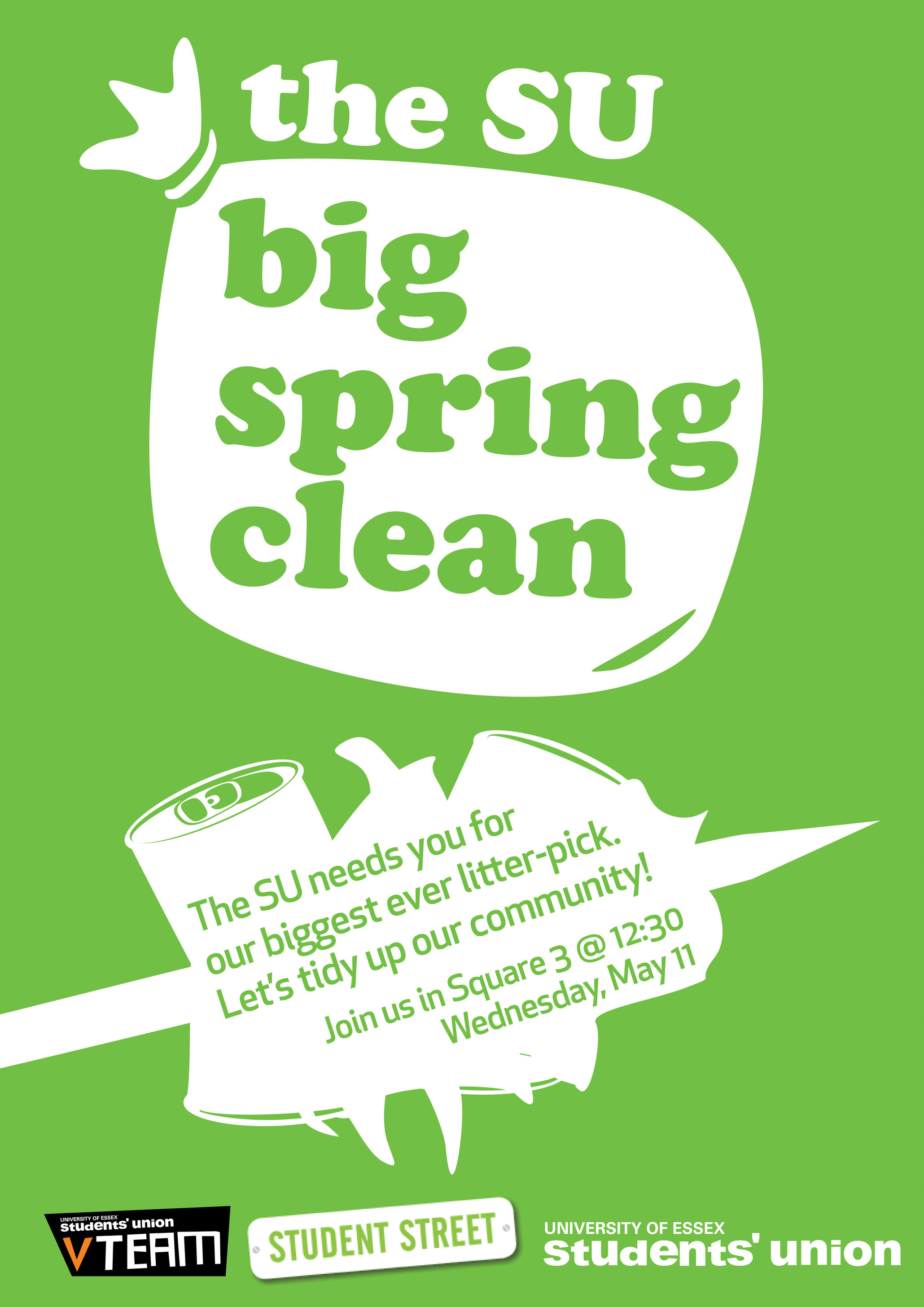 Watch
I made the logo and the vector rubbish. The idea is that it is a massive litter-pick on the campus and in the local surrounding area. The event will be attended by high-profile members of the local community, and is meant to ingratiate the campus to the locals, as well as generally make the place a lot tidier.
In order to sell the event as a Student Union initiative, corporate colours and fonts were essential.
The owner of this deviation has disabled comments.