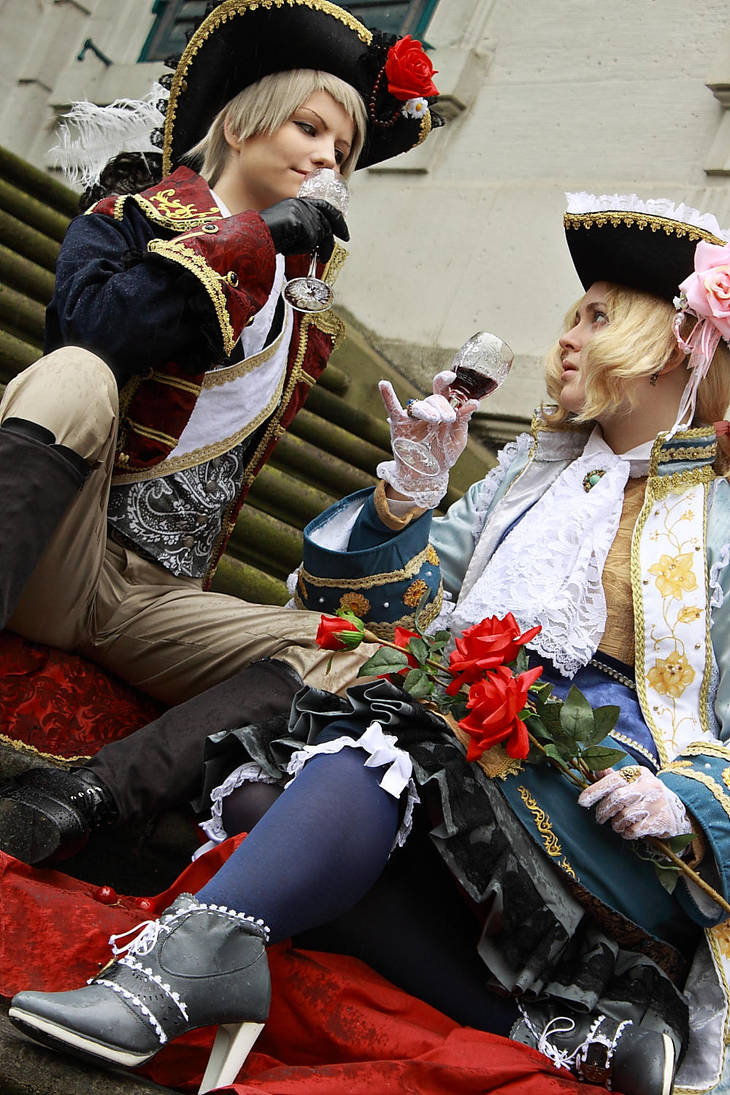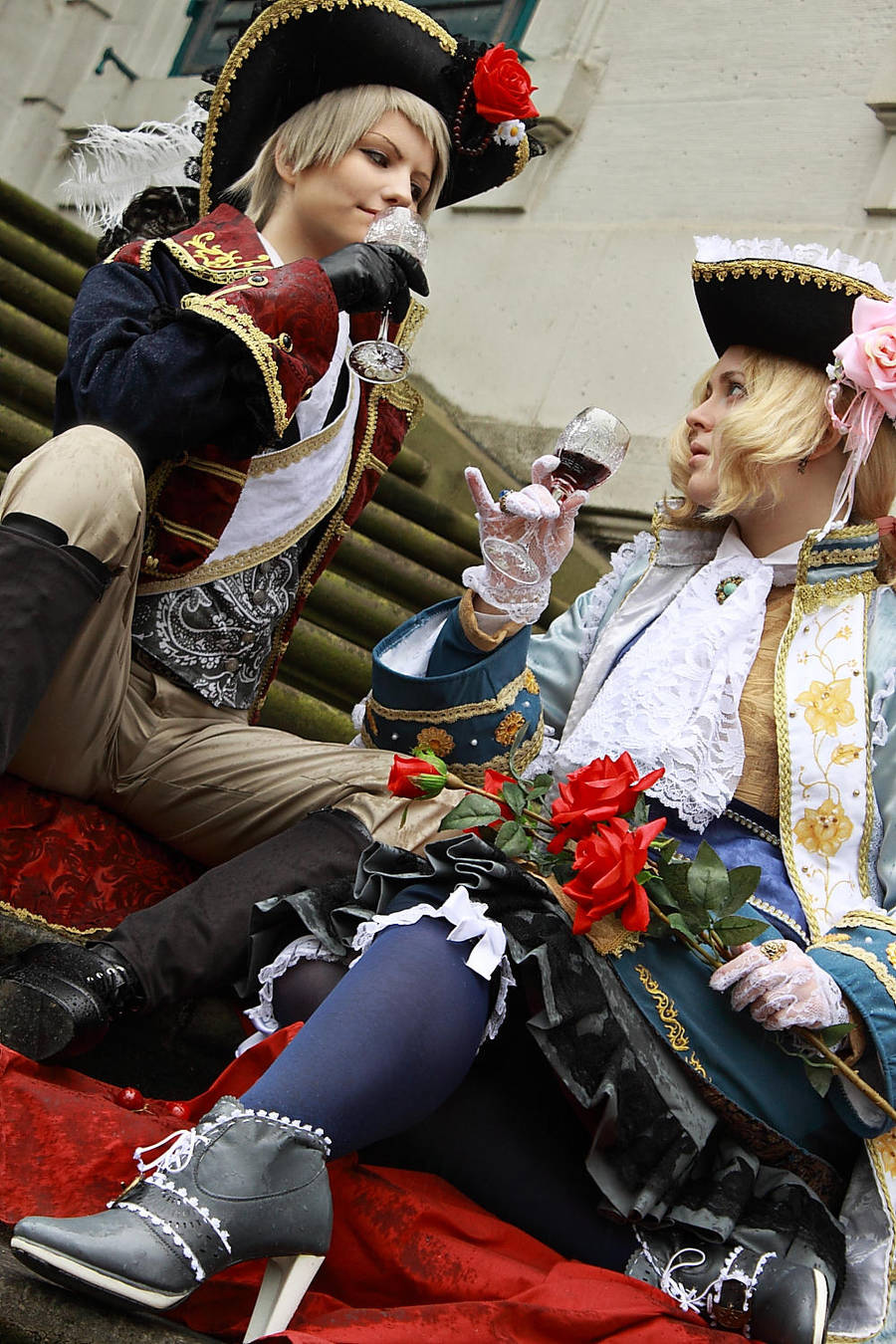 Watch
Mon Dieu!
Prusse is drinking wine instead of beer!
XD
2 and a half months of working <33
I´m totally proud of how this costumes turned out!
my prussia is a really awesome one ; D
both of our costumes cost over 400€.
even though the fabric was so cheap x´D
*fail*
the flowers on my costume are self-drawn and self-embroidered <3
and there are so many little pearls!
Sadly you can´t see them very well on the picture(s) :´D
shoes are also "selfmade"
(those have been white boots before!)
well, well, do not wanna write that much 8D
i hope you like how the costumes turned out <3

as Francis Bonnefoy/ France

as Gilbert Beilschmidt/ Prussia
HETALIA! <3
thanks to

for the wonderful picture!
(more coming soon ;D)
by the way:
my coat is called "Edward" (because it´s sparkling so much) and gilbert´s vest is called "John Travolta" 8DDD
more: