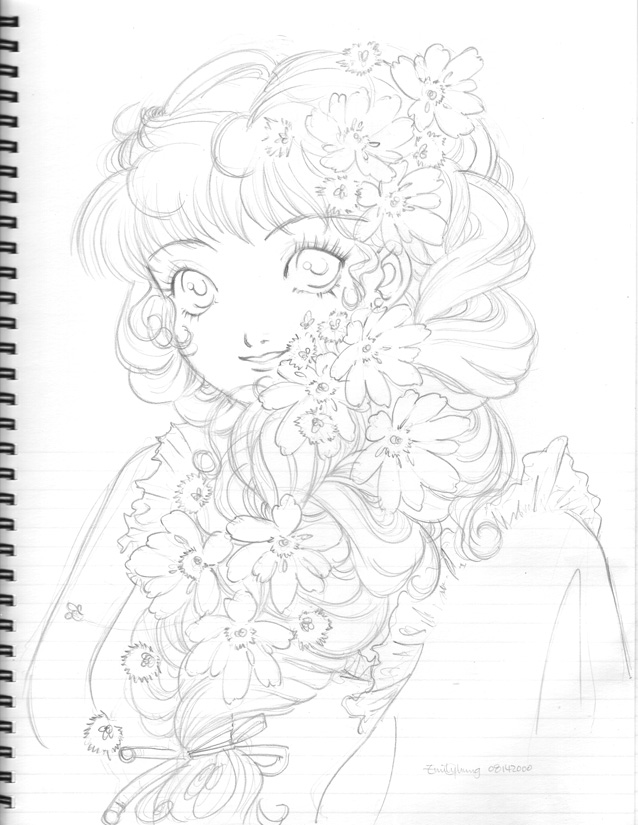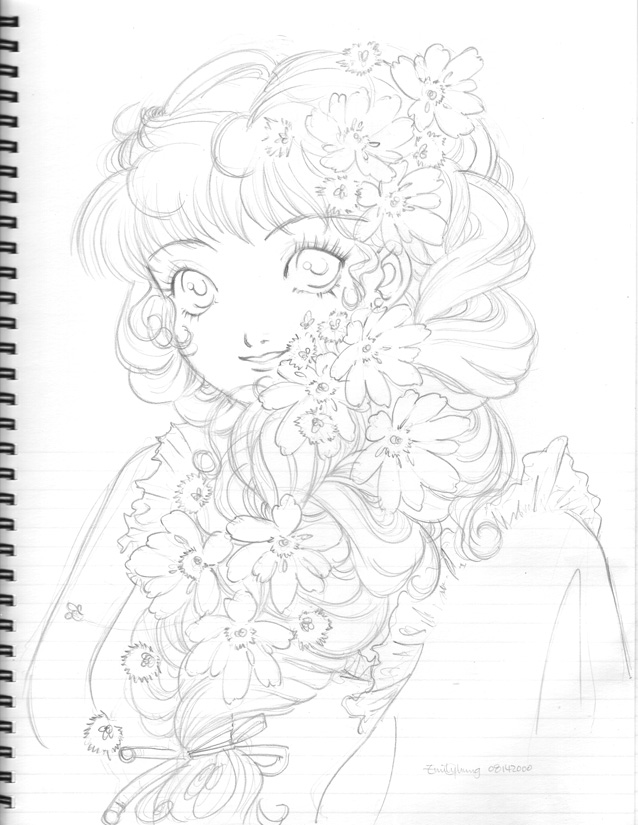 Watch
i couldn't get the face to look right, and started to draw flowers to cover it....

She is so cute I like the flowers and the face of her!
Oh, and don't forget the hair, it's lovely how you did it!

Some of your drawings I don't really like, but the pencil ones which you didn't color are amazing!
Reply

Thank you Funnybunny17.

I'm glad this one turned out okay. I needed a lot of reference on flowers, so I used some silk flowers... I'm never good at anything like plants and animals...
Reply