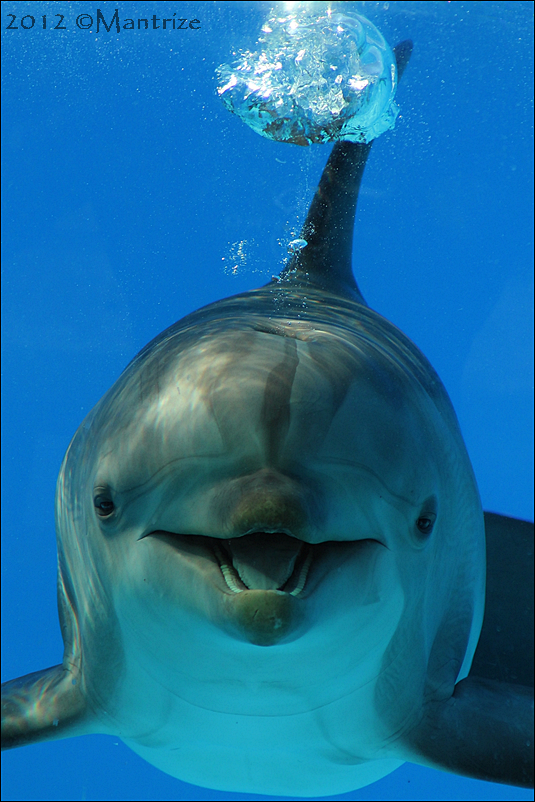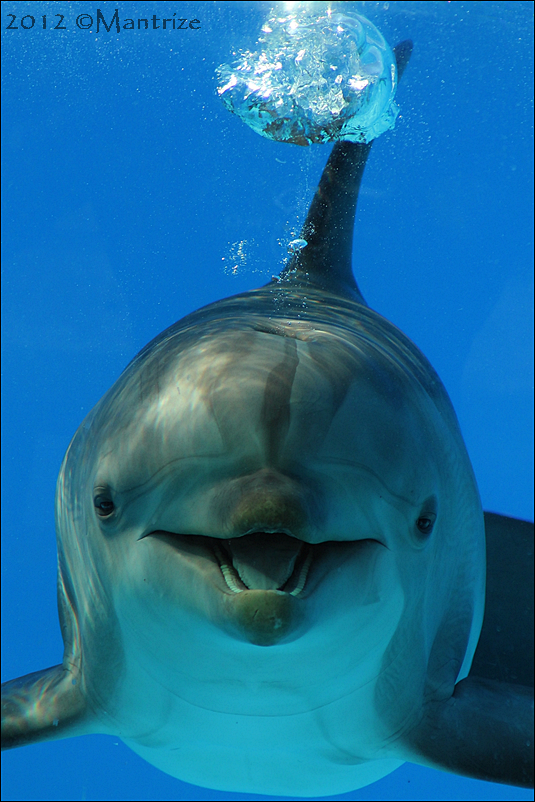 Details of the picture

Species: bottlenose dolphin (Tursiops truncatus)
Place: Selwo Marina Delfinarium, Spain.
Taken in August 2012.
Camera: Canon EOS 1100D, EF 75-300 mm DC
Comment: how do dolphins breathe? Making bubbles and going to the surface to take air.

Picture belongs to İMantrize, please, don't steal it.
Note: please, add a comment when you fave or add to your collections the picture.

That´s ONE HAPPY dolphin!

Reply

fantastic

Reply

Dolphins are always so cute and smiling!

Great, clear shot. It looks like you took this directly underwater!
Reply

They really are very cute. Thank you very much for your comment, SilkenWinds.
Reply

Wonderful picture. I really like the air bubble too!
Reply

Awww, such a professional photo

Reply


Oooh! Nice!

Reply

Very beautiful photo. Looks so professional, like from a magazine or advertisement.
Reply