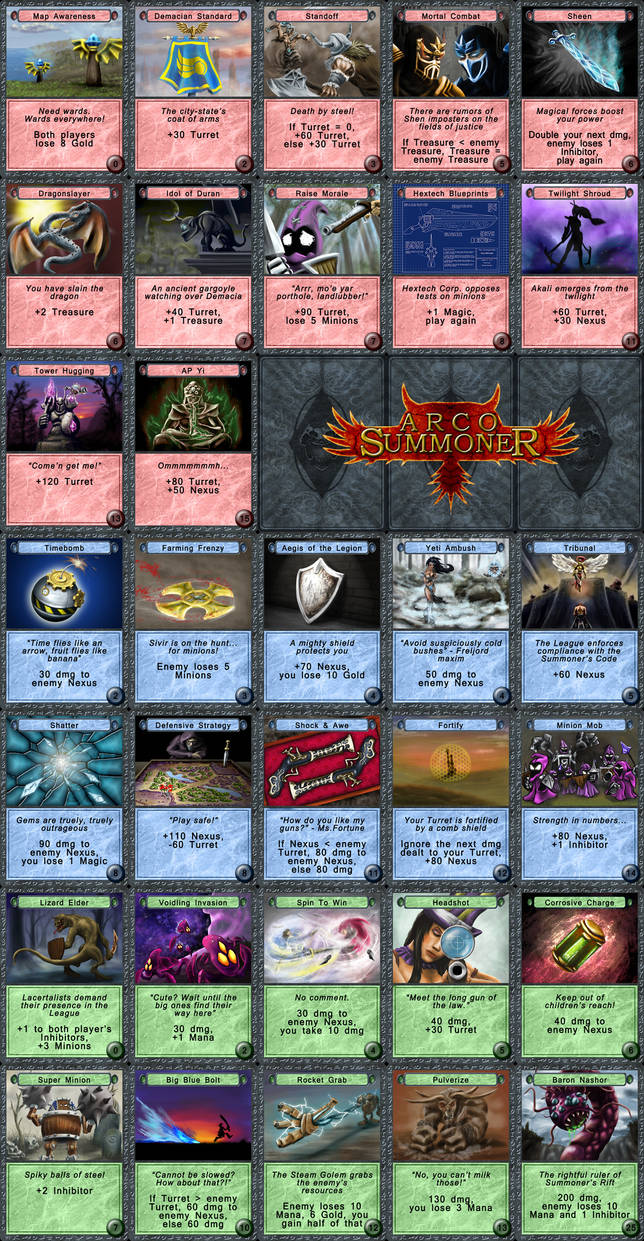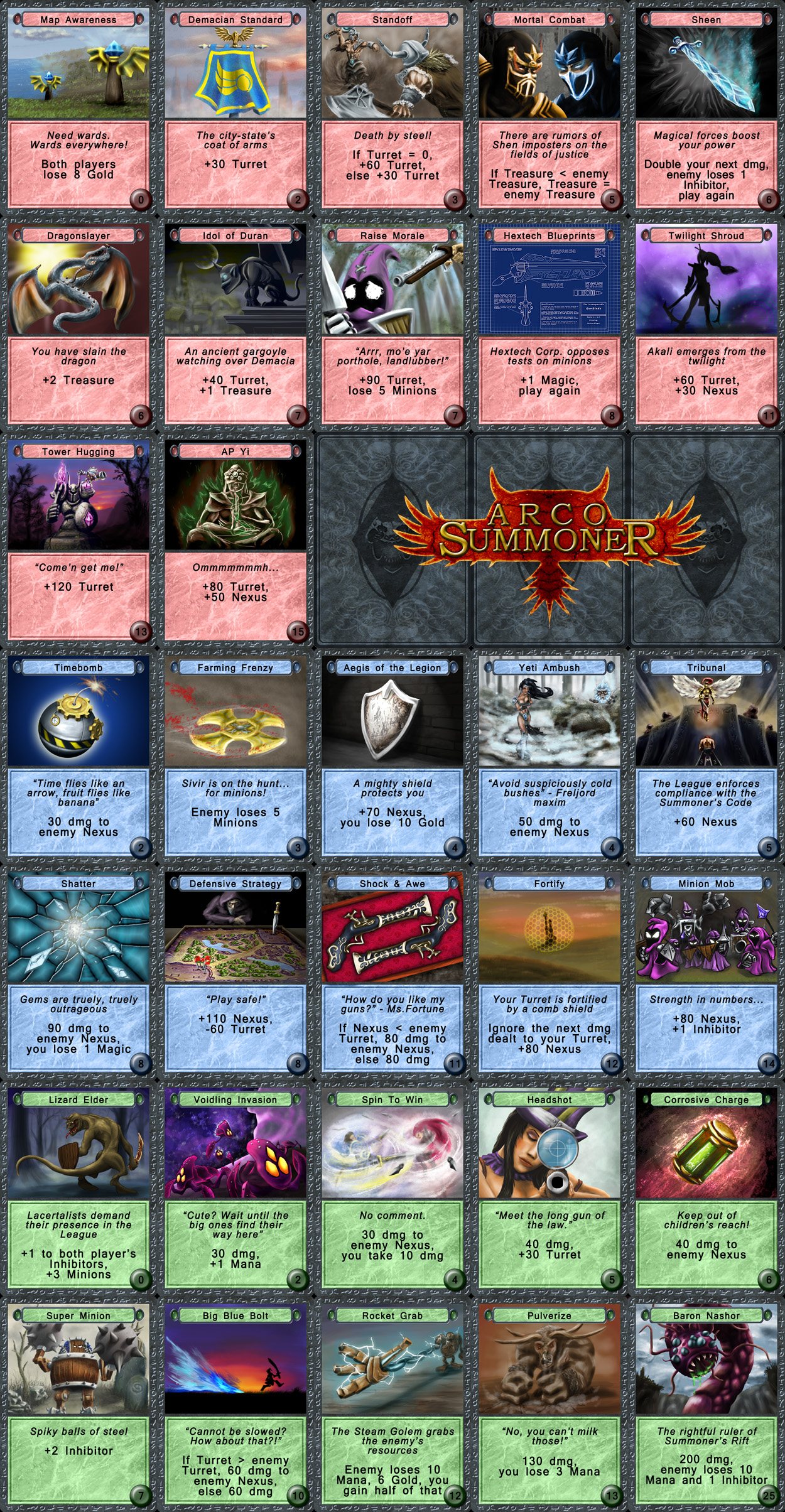 Watch
Update:
Play the game online now! (link)
Cards for our game ArcoSummoner (link coming soon!)
Also check out

's cards as well
here!
(here LoL Summoner Name is Straube)

It's a an awesome game i already played it 15 times in one day xD a multiplayer mode would be even more challenging XD
Reply

Thanks. I'm glad it is taking some free time off your hands ;D
Multiplayer would be awesome, I know. But it'd take some time to implement, which unfortunately, I don't have

Reply

sweet cards is the game ready ? This would definitly make an awsome sumoner spotlight
Reply

I'd love to play this game while drunk.

The artwork for the cards look great.
Reply

Reply