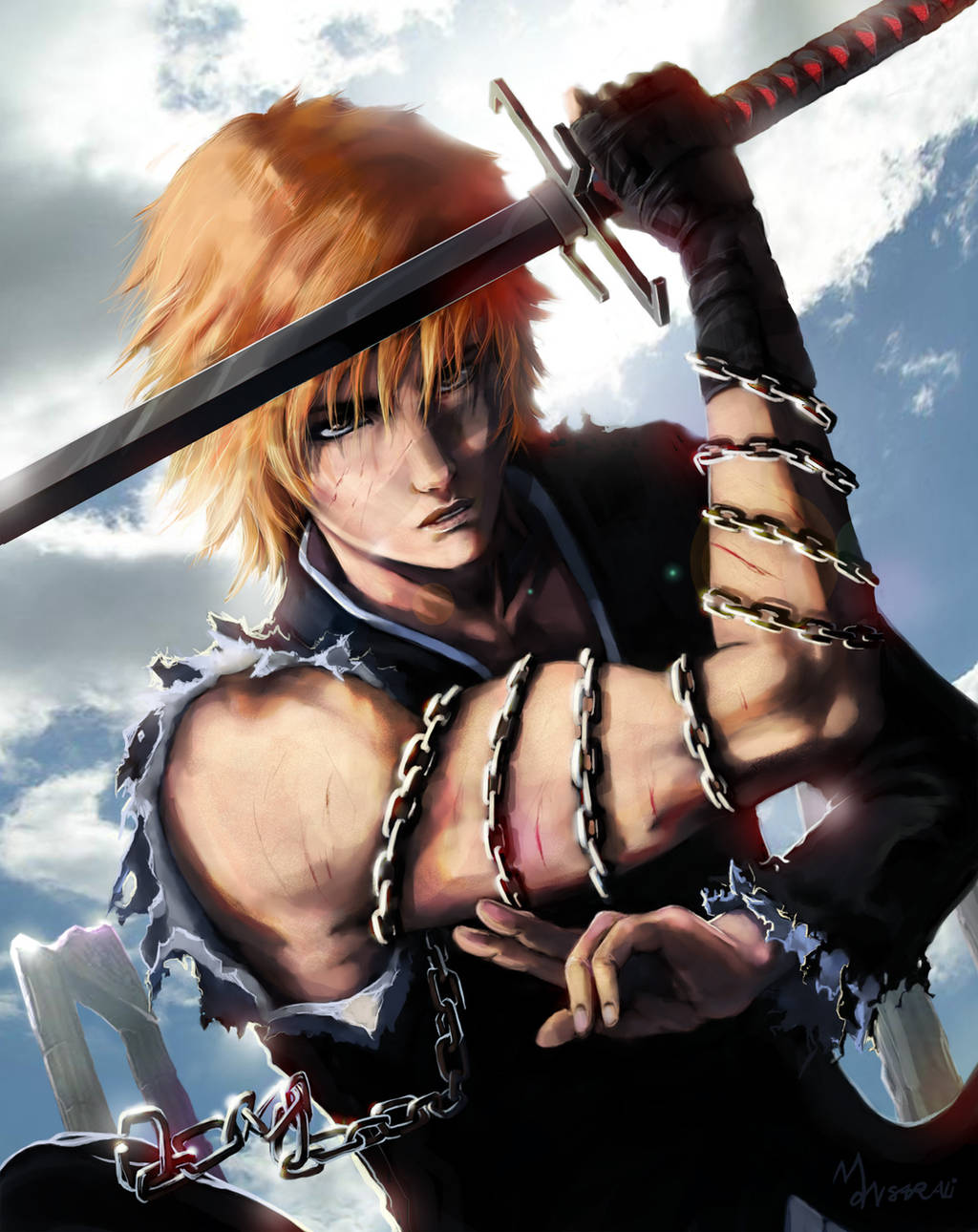 Watch
So I couldn't help but draw him with his latest look. He does look extremely cool and all grown up now, plus he gave that Aizen a good slap

Ichigo Kurosaki from Bleach

Bleach copyright Tite Kubo
Okay, let's start it off.
First of all the impact, this picture has strong impact and pleasantly strucks people's eyes and when they grasp it, it will touch the person's emotions deeply.
The vision is also very good, since the shading and perspective are absolutely well done.
The techinque is flawless, it has all a good drawing requires, like said, perspective and shading and also beautiful colors and overall beauty in itself.
Lastly the originality, this is also nearly perfect, since the pose emphasizes Ichigo's bicep showing his physical growth and on the other half the expression covers his mental growth. The cuts on his arm can be very much appreciated as I see them as the cost payed, since what Ichigo aims to requires sacrifices. Also the pose is very original being Bleach related, since in the series by Kubo-sensei we don't see such poses, that can remind the ninjutsu stances of the series Naruto; this said the pose used fits perfectly the character and the world he lives in, since the Death Gods ought to be expert swordsmen, poses like this can remind of sword discliplines existant in the real world such as Kendo, Kung Fu or as previously mentioned Ninjutsu.
Overall to me it's a five out of five!
And lastly, congratulations on such a great piece of art and keep up the good work!

The Artist thought this was FAIR
345 out of 349 deviants thought this was fair.