This group is dedicated to the cinematic Superman-Reboot MAN OF STEEL and it's upcoming Sequel BATMAN V SUPERMAN: Dawn of Justice.
Any style, media, and expertise level is welcomed. This is explicit a place for these movies and NOT other medias like the Comics, other Films, TV-Show's or Cartoon's. All kinds can connect and share their work!

RULES:



Submit only works that are only related with the MAN OF STEEL-Movieand it's Sequel featuring Ben Affleck as BATMAN. Which means NO other Superman- or Batman-Medias like the Dark Knight-Trilogy, the Richard Donner-Films, TV-Shows, Cartoons, Comic Books etc..



Be nice to everyone. We support every kind of Work based on The Man of Steel here. That means i don't make fun of someone for drawing a less popular character or getting into arguements over pairings.



Refrain from submitting Marvel, Dark Horse etc. This is a DC art group. As much as i love Marvel, it belongs in another group.



I judge artwork on EFFORT. As long as you put a reasonable amount of work into it, it is acceptable.


Mature content is allowed, as long as it follows the DA terms and has an appropriate MC tag on it.

This is a very laid back group. Just follow the rules and have fun! Please contribute to the gallery as much as you can!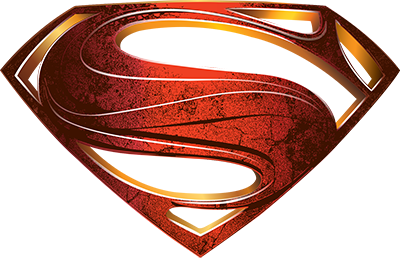 MAN OF STEEL

In the pantheon of superheroes, Superman is the most recognized and revered character of all time. Clark Kent/Kal-El (Henry Cavill) is a young twenty-something journalist who feels alienated by powers beyond his imagination. Transported years ago to Earth from Krypton, a highly advanced, distant planet, Clark struggles with the ultimate question 'Why am I here?' Shaped by the values of his adoptive parents Martha (Diane Lane) and Jonathan Kent (Kevin Costner), Clark discovers having extraordinary abilities means making difficult decisions. When the world is in dire need of stability, an even greater threat emerges. Clark must become a Man of Steel, to protect the people he loves and shine as the world's beacon of hope – Superman.

Man Of Steel came to the theaters June 14th, 2013 and is now available in DVD and Blu-Ray.

Directed by Zack Snyder (300, Watchmen, Sucker Punch)

Produced by Christopher Nolan (The Dark Knight Trilogy)

Cast:
Henry Cavill - Clark Kent / Superman
Amy Adams - Lois Lane
Russell Crowe - Jor-El
Kevin Costner - Jonathan Kent
Diane Lane - Martha Kent
Michael Shannon - General Zod
Christopher Meloni - Colonel Hardy
Laurence Fishburne - Perry White
Jadin Gould - Lana Lang
Ayelet Zurer - Lara Lor-Van
Antje Traue - Faora


---


BATMAN V SUPERMAN: Dawn of Justice

Fearing the actions of a god-like super hero left unchecked, Gotham City's own formidable, forceful vigilante takes on Metropolis's most revered, modern-day savior, while the world wrestles with what sort of hero it really needs. And with Batman and Superman at war with one another, a new threat quickly arises, putting mankind in greater danger than it's ever known before.

From "Man of Steel" Director Zack Snyder, Batman v Superman: Dawn of Justice stars Henry Cavill, reprising his role as Superman/Clark Kent, Ben Affleck as Batman/Bruce Wayne, and Gal Gadot as Wonder Woman/Diana Prince. The film also stars Jesse Eisenberg as Lex Luthor and Jeremy Irons as Alfred, and reunites "Man of Steel" stars Amy Adams, Laurence Fishburne and Diane Lane.

The new film is written by Chris Terrio, from a screenplay by David S. Goyer. Charles Roven and Deborah Snyder are producing, with Benjamin Melniker, Michael E. Uslan, Wesley Coller, David S. Goyer and Geoff Johns serving as executive producers. The film is set to open worldwide on March 25, 2016, and is based on Superman characters created by Jerry Siegel & Joe Shuster, Batman characters created by Bob Kane, and Wonder Woman created by William Moulton Marston, appearing in comic books published by DC Entertainment. Distributed by Warner Bros Pictures.