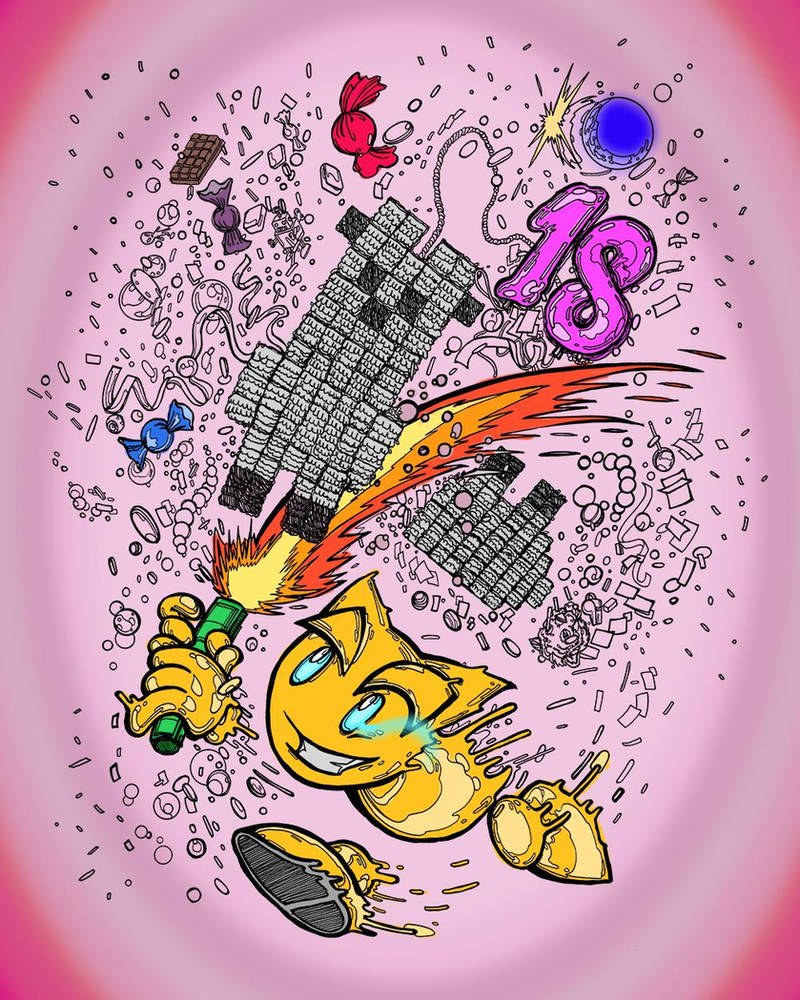 Watch
...Yeah, by this point, y'all should know I'm not very active on here anymore. Every time, I'll say I'll be more active on here, but then I end up not being. Oh well. I'll explain more later.
Anyway, DeviantArt's 18th birthday. It's been around that long? Wow...
FWIW, here's my contribution. I quickly found this piece too complex for me to color, what with always being in a rush and all, so I decided to focus on Fella, the balloon, and the
piñata. Even so, I like it. Who else wants to give it a go?
I challenge InkDrawnDreamer, StarWarriorRobby, chikorita85, SOLAR-CiTRUS, and SonicRocksMySocks. Are you up to it?

Oh, one last thing: Happy Birthday, DA! Here's to 18 more years!